Realosophy Team in Media Roundup, Toronto Real Estate News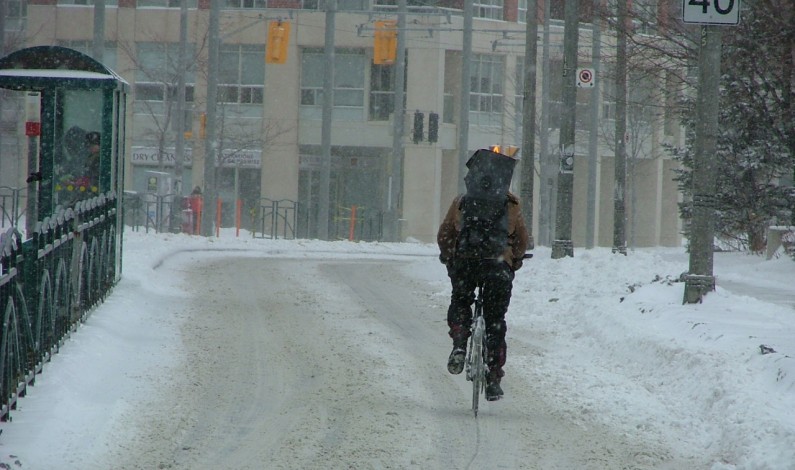 Photo Credit: Newz4U

All you need to know regarding the housing market in Toronto, Canada and abroad.
This week in Toronto: Bidding wars enter a new territory, the housing price boom is a good sign for the city and getting a detached home will cost you major bucks.
Elsewhere: Housing prices sink in Calgary, what are America's most overpriced cities and an ominous housing bubble approaches Asia.

Toronto
In Toronto, bidding wars enter new territory (The Globe and Mail)
Mr. Guatieri is not worried that builders are building too many new condo units in the city because there aren't enough single-family houses to meet demand. While Toronto still has more than 50,000 condo units under construction, he notes, the number has declined and pre-sold units will take years to complete. Still the number of unsold, vacant, newly-built condos shot higher in January and that's a move that bears watching, the economist cautions.
Toronto's housing-price boom is a sign the city is thriving (The Globe)
Steady on, now. The rise of real estate values is based on more than just crazy speculation or vulture investing. Although rock-bottom interest rates have certainly fuelled the boom, not just in Toronto but across the country, it says some good things about the city and its evolution.
Average price for Toronto detached house passes $1M in February (Toronto Star)
Last month the average sale price of a detached house in the 416 region sailed past $1 million as demand remains high for houses that don't require a killer commute, and supply sinks to new lows.
Honest Ed's development plan envisions 1,000 rental housing units (The Star)
The plan calls for 1,000 units of rental housing plus retail and restaurants spread throughout 55 buildings that range in height from 2.5 storeys to a 29-storey "micro-tower" — a term used by architect Gregory Henriquez because of the building's small footprint — on the northeast corner of the site.
Canada
Buying a Toronto home a 'stretch for many,' while Calgary costs sink (The Globe)
In fact, the latest report from the Calgary Real Estate Board showed resales plunging more than 34 per cent in February, from the same period a year earlier, and average prices sinking 4.2 per cent.
Home reno projects are surging again, fueling Canada's housing boom (Global)
Rock-bottom interest rates are part of the reason why home values have taken off, as buyers can afford to borrow more. But the gains have also been fueled by some heavy lifting on the part of homeowners as well as the scores of contracting companies who have flourished in Canada's largest centre by fixing up old lots.
Former ambassador questions Chinese money in Canadian housing market (Vancouver Sun)
In his new book Middle Power, Middle Kingdom, which critically analyzes Canada's relationship with China, Mulroney devotes a chapter to the impact of China's emerging class of super-wealthy individuals who are buying up real estate, especially in Toronto and Vancouver.
Million-dollar homes a new trend in some Canadian cities (CTV)
In cities such as Vancouver and Toronto, the average cost of a detached home will set you back more than seven figures. Meanwhile, the market in Alberta has seen sales and prices drop since the collapse of oil.
USA
America's Most Overpriced Cities (Forbes)
Take housing. The median sales price for a single-family home in the Boston-Quincy metro area was $350,000 during the fourth quarter of 2014, according to the National Association of Homebuilders. While that's certainly not the highest in the nation—the San Francisco-San Mateo-Redwood City, Calif., metro tops the country with a median Q4 2014 sales price of $920,000—Boston's median home is affordable only to 53.6% of local residents. In terms of affordability, Boston ranks 75th among America's 92 largest metros.
U.S. housing regulator promises update to new liquidity plan (Reuters)
"While the Single Security remains a multi-year initiative, we believe this update report will be a significant milestone in defining the structure and processes necessary to successfully transition to a Single Security in the future," FHFA Director Mel Watt said in prepared remarks at a Goldman Sachs conference.
Should I Remove Sports Memorabilia Before Showing My Home? (New York Times)
"I totally understand having those things," said Michelle Korosy, a sports fan who also happens to be a sales associate at ERA Justin Realty in Rutherford, N.J., but "when it's time to sell your house, it's a better idea to neutralize that office."
International
Asia's housing bubbles look a lot like the U.S. housing bubble did (Washington Post)
History might not have to repeat itself, but sure does it. For the last 25 years, the global economy has lurched from one big housing bubble to the next. First it was Japan, then it was the U.S. and Europe, and now it's the rest of Asia.
China tycoon: It's not game over for property sector (CNBC)
After years of rapid development, the mainland's property sector is now at a "turning point", with supply set to outpace demand, the 60-year-old said.
Realosophy Realty Inc. Brokerage is an innovative residential real estate brokerage in Toronto. A leader in real estate analytics and pro-consumer advice, Realosophy helps clients buy or sell a home the right way. Email Realosophy
Share This Article