Realosophy Team in Media Roundup, Toronto Real Estate News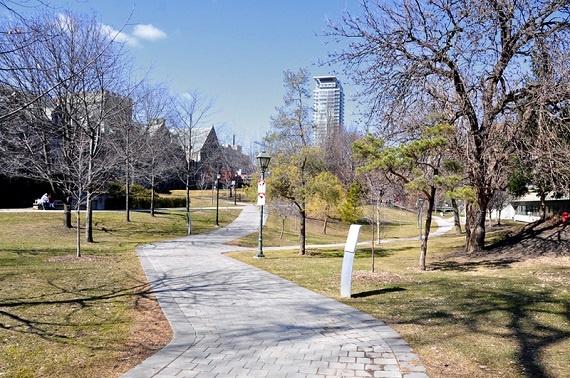 Photo Credit: Jamie Sarner
All you need to know regarding the housing market in Toronto, Canada and abroad.
This week in Toronto: Home prices surge as activity heats up, why we're missing out on laneway housing and detached housing prices soar.
Elsewhere: Warning signs for Vancouver's housing market, why raising mortgage rates could be good for the U.S. and downtown Athens isn't dead.
Toronto
Toronto home prices surge 10% as sales activity heats up (The Globe and Mail)
The price of a detached home in the city jumped nearly 16 per cent to $1,042,405 as the market shifted toward sales of higher-end homes, Jason Mercer, the board's director of market analysis, said in a statement. In the suburbs, the average price of detached home rose 10 per cent to $709,116.
What cities like Toronto are missing out by rejecting laneway housing (The Globe)
Nearly 1400 km of laneways stretch through Toronto. Perhaps it's time we find a smart way to use all of that space
Toronto detached housing prices soar well past $1 million in seller's market (Financial Post)
The Greater Toronto Area had 8,940 sales in March, an 11% increase from a year ago. The average sale price of all housing types across the GTA reached $613,933 while the average price of detached homes in the city of Toronto rose 15.9% from a year ago to $1,042,405.
Shower of bricks reveals TCHC's ruined façade: Keenan (Toronto Star)
Four storeys' worth of those bricks fell to the ground on Holy Saturday at the Toronto Community Housing building at 3171 Eglinton Ave. E., and by Monday there were crews there bulldozing the rubble and peeling off the remaining bricks, which had been teetering off the tower's concrete structure.
Next generation 1 percenters not keen on living where they grew up: report (The Star)
A new survey by luxury realtor Sotheby's International Realty Canada has opened a window on the 1 per cent and at the same time raised questions about the future of exclusive enclaves like Forest Hill and Rosedale that have been the proud nesting grounds of rich baby boomers for decades.
Hammers go silent at Viceroy Homes (The Star)
But for weeks now, Viceroy's two plants — one in Port Hope, the other in Richmond, B.C. — have been effectively shut down and more than 130 employees have been trying to figure out if they will ever build the makings of another Viceroy home.
Peeved neighbour insists basketbell net, Christmas lights not up to Cabbagetown snuff (City TV)
The peeved neighbour left a note registering his or her discontent with the state of a nearby home in the historic downtown district. "It would be appreciated if your home could look a little more like it did in the 1800s," the neighbour wrote.
Canada
Fresh warning bells sounded over Vancouver's hot housing market (The Globe)
The average price of new and existing detached houses sold within the city of Vancouver has topped $1.9-million. An eye-popping projection by Vancouver City Savings Credit Union calls for the average detached price within Vancouver's city limits to skyrocket to $4.4-million in 2030, if pricing trends of recent years continue unabated.
Canada's luxury home market driven by baby boom generation (CBC)
The baby boom generation continues to wield strong influence in Canada's luxury housing market, both by contributing to down payments for their children and by trading up to more expensive homes, according to a report from Sotheby's.
OECD joins growing chorus warning of a weaker Canadian economy (The Globe)
"This is the time when we would expect policy makers to try and offset such a major negative shock to the economy," its report said, noting there's now just "limited scope" for further action by the Bank of Canada.
USA
Raising Rates Can Be Good For The Housing Market (Forbes)

The second reason is ultimately more important. Any dip in the housing market will likely be offset by gains in other areas of the economy. Housing experts are right that rising rates crimp housing affordability and therefore slow demand. What they miss, however, is that a rate hike signifies that the rest of the economy is doing well. The housing market should not be seen in a vacuum—it must be viewed in the context of the larger economic recovery.
Retirees embrace ways to stay put, age in place (USA Today)
They want to age in place, continuing to live in their home or at least in the same community. And they're not afraid to remodel and try new technologies to make that happen, new research shows. They'd even be willing to have a cleaning robot or heated driveway.
Inside America's Last Housing Projects (Politico)
The $1.2 billion-dollar operating shortfall has had ugly consequences for the New Yorkers who call the projects home. Between 2010 and 2013, the backlog of maintenance repairs quadrupled to more than 400,000, and in 2014, most of the buildings failed to comply with local codes. Given the projects' financial struggles, a group of New York-based photographers had one question: What if the housing projects were presented in such a way as to make people think they were worth preserving?
International
Downtown Athens Isn't Dead, But It Could Still Use a Revamp (City Lab)
That doesn't mean it's dead though—quite the opposite. Right now, the center of Greece's capital fizzes with life. Its backstreet real estate prices are affordable enough to keep small businesses and workshops in the area and rents are sufficiently low to allow crisis-defying bars and art spaces to pop up like mushrooms after a rainstorm. Much of the area to be renovated already throbs, retaining exactly the sort of vibrancy residents of other cities look back to with longing.
Tories make U-turn over affordable housing rules (The Guardian)
Conservative ministers have been forced to rethink planning guidance that critics claimed was a shambles and would have allowed property developers to avoid an estimated £1bn in payments towards affordable homes.
Realosophy Realty Inc. Brokerage is an innovative residential real estate brokerage in Toronto. A leader in real estate analytics and pro-consumer advice, Realosophy helps clients buy or sell a home the right way. Email Realosophy
Share This Article