Realosophy Team in Media Roundup, Toronto Real Estate News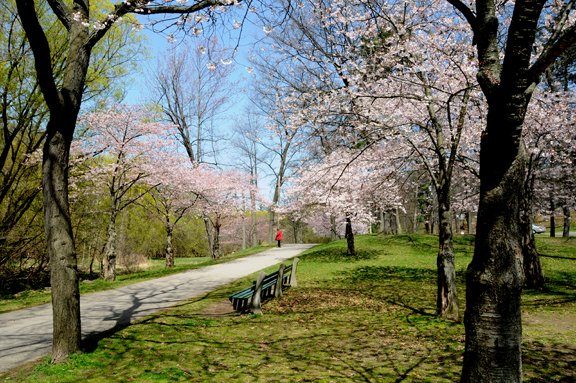 Photo Credit: Doctors Review

All you need to know regarding the housing market in Toronto, Canada and abroad.
This week in Toronto: The condo market is getting better for renters, a cyclical cooling for condo market may be on its way and high-end real estate goes the auction route.
Elsewhere: Canadian real estate market softens except for hot Toronto and Vancouver, the Bank of Canada issues yet another warning and a look at what unchecked global development would look like.
Toronto
Toronto condo market getting better for renters (CBC)
"It's starting to make more sense to build rental," Hildebrand said. "The financials work a bit better and also with the reported vacancy rates being low it gives builders a lot of encouragement that their units are going to be absorbed quite easily when they come to completion."
Is the condo market finally softening? (Canadian Real Estate Wealth)
Toronto's condo market will experience a "cyclical cooling off," according to a new report, but experts say condo prices and sales will continue to rise, and there is still plenty of rental demand.
More high-end Toronto real estate going the auction route (Toronto Star)
"The majority of our properties are not in a distressed situation but owners are choosing to sell through us because they have a unique, difficult-to-value asset and they'd like to close it on their (usually short) time frame," says Laura Brady, president of Concierge.
Mapping Toronto's Rental Complaints (Torontist)
If you're wondering which Toronto rental properties are most likely to receive licensing and standards complaints, there's a clear trend. High-rise rental properties built between the 1950s and 1970s, in or adjacent to Neighbourhood Improvement Areas (previously known as priority neighbourhoods), are most likely to be in need of repairs, and some severely so.
Canada
Canadian house prices in 'soft landing' – except for Toronto (Toronto Star)
The average price of a home across the country rose just 3.8 per cent to 6.6 per cent, year over year, in the first quarter, thanks to a softening of price growth that started taking hold in most major markets — again, Toronto and Vancouver being the exceptions — in mid 2014, says the report, which looks at some 250 neighbourhoods across the country.
Bank of Canada warns of housing market corrections (The Globe and Mail)
The Bank of Canada has long called for a "soft landing" in the national housing market. It reiterated that prediction on Wednesday, but for the first time raised explicit concerns about the possibility of corrections in several key housing markets and warned of the risks to the broader economy should regional housing market downturns start spilling across provincial borders.
First-time buyer Jordan Hopper paid $383,500 for a place to call his own, getting a taste of what a difference a generation makes in Metro Vancouver's expensive housing market.
Why millennials are afraid to top up their TFSAs (BNN)
"I think they're buying real estate. People are taking out record levels of debt and mortgages . . . putting a lot of that money towards a savings vehicle, which is their home. In other words, they not putting money into TFSAs or RRSPs, but they are focusing exclusively on real estate," said Golombek.
USA
Sluggish Housing Starts Belie Builders' Confidence (Wall Street Journal)
"The lack of significant bounce-back in the March data raises some questions about the underlying strength in the housing market since we believe the March data should have been mostly free from any negative weather impact," said Daniel Silver, economist at J.P. Morgan Chase.
America, here is the future of your housing market (Business Insider)
Homebuilding activity is coming back to life. On Monday, as the spring selling season kicks in, RBC Capital Markets upgraded its forecasts for housing starts through 2017.
International
Imagining the Chilling Landscape of Unchecked Global Development (City Lab)
Lyon's photographs are that severe. His works imagine end-state capitalism, just before the whole thing shuffles over the brink. Using digital technology, the artist pushes various developments out to their logical conclusion, as if to warn people about what we are building—and demonstrate that it's already too late to stop.
Who should be building Britain's homes? (The Guardian)
For the first time in decades, we're going into a general election where housing is a key issue for voters. On 17 March, at the Methodist Central Hall in London, people attending the biggest rally for housing in recent memory heard politicians commit themselves to ending the housing crisis within a generation.
Housing markets across the globe both underperform and overwhelm (The Economist)
Prices are rising fastest in Ireland, but they still have not reached their pre-crisis peak. Moreover, as in many countries with seemingly buoyant markets, the capital is doing much better than the rest of the country. Prices increased by 21% in Dublin in the year to the end of February, but by just 8% elsewhere in Ireland.
Realosophy Realty Inc. Brokerage is an innovative residential real estate brokerage in Toronto. A leader in real estate analytics and pro-consumer advice, Realosophy helps clients buy or sell a home the right way. Email Realosophy
Share This Article