Realosophy Team in Media Roundup, Toronto Real Estate News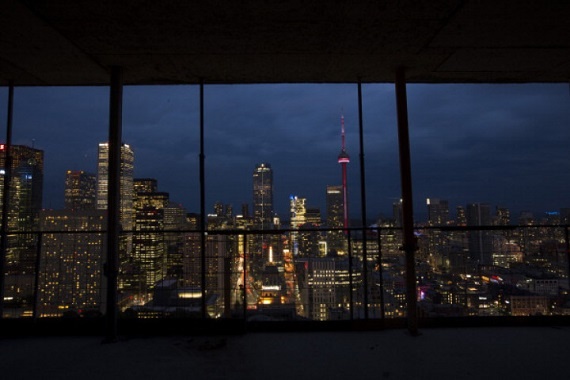 Photo Credit: Global
All you need to know regarding the housing market in Toronto, Canada and abroad.
This week in Toronto: Globe and Mail-Realosophy Home Survey shows how Toronto's housing price boom is spreading to suburbia, see how much homes are in your neighbourhood and finding a house for under $500,000.
Elsewhere: Overvalued home prices could put new owners at risk, stale homes are tightening up the U.S. housing market and Sweden's plan to cool its housing market is hit by a legal challenge.
Toronto
Toronto's house price boom spreads to suburbia (The Globe and Mail)
John Pasalis, president of Realosophy Realty Inc., says the data have revealed some surprisingly hot pockets in Oakville, Thornhill and Durham region, for example. "It's pretty clear this isn't a Toronto phenomenon."
Exclusive: How much are homes in Toronto neighbourhoods? (The Globe)
Using a data mapping methodology developed by Realosophy Realty Inc., Brokerage, Toronto Real Estate sales and pricing information have been assigned to actual neighbourhood boundaries. Grey areas on the map correspond to areas of high commercial or industrial activity with low residential use or where sales activity was negligible.
How four buyers found a Toronto house for under $500,000 (Toronto Star)
These often tiny, imperfect houses — especially if they are within reasonable distance of major transit lines and shopping — are quickly disappearing and in high demand from first-time buyers, flippers and investors looking for a cheap rental property.
Air quality map shows Toronto's most polluted neighbourhoods (The Star)
"This is a great resource. It could help people make a better decision on where they want to live," said John Pasalis, co-founder of Realosophy, a real estate agency and data-driven website that gives people looking to buy a home a wealth of information about neighbourhoods and the ability to create customized maps online.
Canada
Overvalued home prices could put new owners at risk (CBC)
When Hilliard MacBeth sees construction cranes rising above condos across Canada, the bearish housing analyst thinks: seven per cent. That's the percentage of gross domestic product represented by Canada's annual investment in housing, or roughly $120 billion of $1.8 trillion in GDP.
Federal Budget 2015 holds off on new measures to cool housing (Financial Post)
It appears that Finance Minister Joe Oliver has no plans to impose further restrictions on borrowing, with the budget noting Ottawa has tightened rules on government-backed insured mortgages four times since 2008.
Economists split over Canada's overvalued housing market (Yahoo)
The Economist, for instance, uses the ratio of home prices-to-rent as part of their measurement – which some analysts say isn't the most accurate way to track overvaluation. Even the CMHC, which builds 12 models using prices from the Multiple Listing Service, the Teranet property listing platform and StatsCan, sees variances between their different overvaluation estimates and has to find a way to compress them.
Honouring the end of real-estate racism in Canada
Today, we take for granted in Ontario that anyone can purchase land without discrimination by reason of race, creed, colour, nationality, ancestry or place of origin. To a large measure, that right came about because of Ted Richmond, Bora Laskin, John Cartwight, John Robinette and those who assisted in their crusade.
USA
'Stale' homes are tightening up the housing market (CNBC)
Nearly three-quarters of the homes on the market are "stale," which is to say that they have sat on the market for more than a month with little to no interest from buyers, according to a new report from Redfin.
The U.S. Spends Far More on Homeowner Subsidies Than It Does on Affordable Housing (City Lab)
Part of the problem, the study points out, is that Americans are more comfortable with the idea of housing programs than they are with cash transfers. The researchers cite a 2003 survey that found 39 percent of Americans supported cash payments to the non-disabled poor, compared to 89 percent who supported low-income housing assistance programs.
Home buyers in these markets have the upper hand (CNN)
The top housing markets for buyers are Philadelphia, Chicago and Cleveland, according to a report from Zillow. In these markets, inventory tends to be strong and homes stay on the market longer and often experience price cuts, which gives buyers more bargaining power.
International
Swedish Plan to Cool Housing Market Hit by Legal Challenge (Wall Street Journal)
The challenge facing Sweden is one that resonates in other parts of Europe. Authorities in such countries as Norway and the U.K. are also looking at ways to slow rising property prices without choking off borrowing in other parts of the economy.
Housing policies in the general election – what do the experts think? (The Guardian)
At the Homes for Britain Rally all five main parties committed to ending the housing crisis within a generation. The manifesto commitments are a step in the right direction. Now we need the next government to publish a long-term plan within a year of taking office that sets out how they will build on those pledges to end the housing crisis once and for all.
Realosophy Realty Inc. Brokerage is an innovative residential real estate brokerage in Toronto. A leader in real estate analytics and pro-consumer advice, Realosophy helps clients buy or sell a home the right way. Email Realosophy
Share This Article