Realosophy Team in Media Roundup, Toronto Real Estate News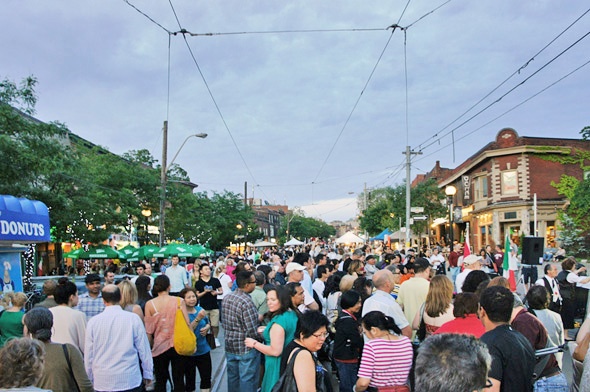 Photo Credit: Blog TO
All you need to know regarding the housing market in Toronto, Canada and abroad.
This week in Toronto: Rogers shuts down Zoocasa, unlocking the potential in Toronto's suburban highrises and why do high-income earners live in low-income housing?

Elsewhere: The Bank of Canada issues another warning regarding a housing crash, scars remain in the U.S. housing market and the big money behind tall buildings.
Toronto
Rogers shuts down discount brokerage Zoocasa (Toronto Star)
"After June 22, 2015, the brokerage will cease to be registered and will be prohibited from trading in real estate as a brokerage," Zoocasa announced in a letter to customers this week. Its partner realtors, most of whom also work for major brokerages like ReMax and Royal LePage, were alerted last Friday that the company would shut down the Zoocasa website and company. On Tuesday, letters were sent out to customers.
Unlocking the Potential in Toronto's Suburban Highrises (City Lab)
Perhaps the urbanist Jane Jacobs, who moved to Toronto in 1968, found the proliferation of suburban highrises in her adopted home discouraging. But the inventor Buckminster Fuller was impressed, referring to them that same year as "a type of high-density suburban development far more progressive and able to deal with the future than the endless sprawl of the U.S.
Why are high-income earners living in low-income housing? (CTV)
There are 91,000 people on the Toronto Community Housing Corporation's waiting list, 60,000 TCHC units in the city -- and more than a dozen families living in TCHC properties despite an annual household income of more than $90,000.
Toronto condo construction heating up again, housing agency says (Global)
Condo construction jumped to a two and-a-half-year high in May, the country's housing agency said Monday. The number of home starts nationally accelerated last month to a seasonally adjusted rate of 201,705 units from 183,329 in April.
You may not need to panic about million-dollar homes — even in Toronto and Vancouver (Financial Post)
The million-dollar average detached house has become synonymous with the real estate market in Canada's most expensive cities. But despite all the handwringing in the media about the rocketing price of houses, new data show that the seven-figure price tag is hardly the new normal.
Canada
Bank of Canada says housing price crash remains biggest risk for economy (Calgary Herald)
The Bank of Canada said a crash in housing prices that are overvalued by as much as 30 percent remains the biggest risk to the country's financial system, a danger that has edged higher on the drop in crude oil prices.
A quarter of Canadians say they are looking to buy a home, with many noting their local housing market is becoming a buyer's market. But most prospective buyers say they plan to wait until next year to purchase, reflecting broad uncertainty about the future of the country's housing market.
Canada Housing Starts, Building Permits Soar (Wall Street Journal)
The strength in building permits and housing starts – particularly in Toronto's condo market – will likely reinforce the worries of those who believe Canada's housing market is defying the laws of economic gravity.
Potential Alberta homebuyers holding off until next year (Calgary Herald)
Albertans appear to be willing to wait to buy a home due to expectations that prices will drop and uncertainty over the provincial economy, says the Royal Bank of Canada.
USA
Scariest U.S. Housing Chart Shows Scar Years After Bust (Bloomberg)
A decade after U.S. home sales peaked, 15.4 percent of owners in the first quarter owed more on their mortgages than their properties were worth, according to a report Friday by Zillow Inc. While that's down from a high of 31.4 percent in 2012, it's still alarmingly above the 1 or 2 percent that marks a healthy market, said Humphries, the chief economist at the Seattle-based real-estate data provider. Worse yet: The pace of healing is losing steam.
The Federal Reserve risks inflating another US housing bubble (Financial Times)
To be sure, there is a macroeconomic dimension to rising property prices which lies outside the control of policy makers. The perception that the US is a safe haven for international buyers has long helped drive up American property values. But until recently, they had been held in check by two other pieces of conventional wisdom, which have now been overturned.
Students struggling with rising on-campus housing rates (USA Today)
Rather than spending money and increasing student housing prices, Saul said universities should look for ways to promote keeping the campus and facilities well-managed, such as reminding student residents to treat on-campus housing with respect.
International
The Big, Big, Big, Big Money Behind Tall Buildings (City Lab)
The new economic order has rendered these global cities producers of enormously profitable assets in the form of real estate—assets that are attractive to the very investors who have benefited from that global order's reallocation of wealth. Significantly, sovereign wealth funds (state-owned investment funds) worldwide, including in Norway, the United Arab Emirates, Saudi Arabia, and China, are bursting with cash and increasingly eager to invest in real estate.
There's a global housing crisis and politicians must do more to tackle it (The Guardian)
Dharavi in Mumbai, possibly Asia's biggest slum, has one million people crammed into one square mile; Mumbai itself has more than nine million slum dwellers, up from six million a decade ago. Yet in 2009, India launched just the sort of plan that the UN goals would encourage, aiming for a slum-free India within five years. Since then the slums have grown unabated. This suggests there is a range of problems in delivering the UN target.
Realosophy Realty Inc. Brokerage is an innovative residential real estate brokerage in Toronto. A leader in real estate analytics and pro-consumer advice, Realosophy helps clients buy or sell a home the right way. Email Realosophy
Share This Article