Realosophy Team in Media Roundup, Toronto Real Estate News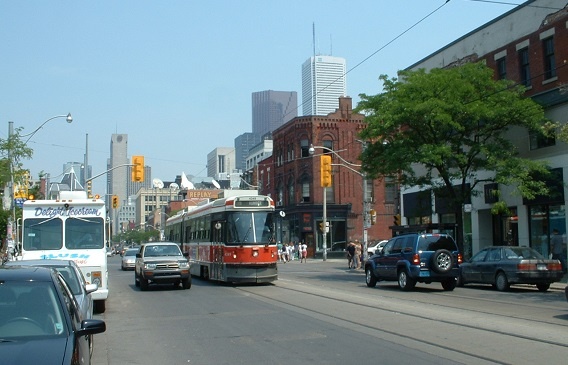 Photo Credit: Tundria

All you need to know regarding the housing market in Toronto, Canada and abroad.
This week in Toronto: The housing market is on fire, pre-emptive bully offers are on the rise and will the Bank Of Canada step in?

Elsewhere: Vancouverites direct ire towards foreign buyers, what effect will the Chinese market crash have on U.S real estate and an Indian real estate website gets hacked.
Toronto
Toronto housing market on fire as detached home nears $1.1-million (The Globe And Mail)
"High-end homes have accounted for a greater share of overall transactions this year compared to last year," the realtors group said. "This is the key reason why the average selling price has increased at a greater annual rate than the MLS HPI composite benchmark," it added, referring to the home price index that is deemed a better gauge of market action.
Pre-emptive bully offers on the rise in battle for real estate
(The Globe)
So called pre-emptive offers became increasingly popular this spring as frustrated buyers grew bolder. The strategy involves dangling a cheque for an eye-popping amount in front of the homeowners before the scheduled offer date with the hope of beating rival bidders to the table.
Toronto Housing 'On Fire' As Detached Homes Hit $1.05 Million. What's The Bank Of Canada To Do? (Huffington Post)
The strong price growth is likely to renew questions about housing affordability in Canada's largest city. RBC's housing affordability index showed that home affordability continued to decline in the first quarter of this year, despite the Bank of Canada's quarter-percentage-point cut to the key lending rate in January.
Real estate market in Toronto shows no sign of cooling (CBC)
The average condo price in Toronto rose seven per cent from the previous year to $418,599. Condo construction has been booming in the city, leading some analysts to muse in recent years about oversupply and eventual price corrections.
Toronto home prices hit another peak, but surge in listings offers hope for buyers (Financial Post)
"I think it is important to point out that our region continues to grow in response to our diverse economic, ethnic and cultural bases. The GTA consistently receives international accolades as one of the best places in the world to live and do business. As the number of households grow, many of them will take advantage of the diversity of affordable home ownership opportunities that exist in Toronto and the surrounding areas," said Mark McLean, president of the board, in a release.
Canada
Soaring Vancouver home prices spur anger toward foreign buyers (The Globe)
After years of watching Vancouver housing prices climb, driven in part by Chinese investment, Eveline Xia came to a painful realization: Despite having a Master's degree and solid career prospects, she might never be able to afford a home in the city where she grew up.
Canada's hot housing markets clearly detached from reality (The Globe)
If you buy now, you also have to consider whether you're getting in at the peak of the market. Housing, particularly in Toronto and Vancouver, has survived many economic ups and downs in recent years. But all along, there's been some support from wealthy Chinese buyers. This money could dry up if China's economic troubles worsen.
Canada needs $9-billion fund to shield it from severe housing crash, C.D. Howe warns (Financial Post)
The country should build a fund to cover taxpayer losses of as much as $9 billion, which the government could tap in case of mass defaults, according to a report from the C.D. Howe Institute scheduled for release Wednesday. The fund would build up reserves over 50 years through an additional charge on mortgage-insurance products, be overseen by the government and have a quasi-regulatory role.
Canada Housing Starts Rise 3% in June (Wall Street Journal)
"If there's a recession in Canada, nobody told the housing market. Quite the opposite, in fact, with housing starts finishing the second quarter on a solid note," BMO Capital Markets said in a note.
In Vancouver Lawn Battle, Every Drop is Judged (National Post)
"I am proud of how brown my lawn is," says Mike Tippett, a tech entrepreneur in Point Grey. "If your grass is too green it is kind of a sign that you are a selfish person. And I have a word for those people: grass-holes."
USA
Will Chinese buyers flee or flood US housing? (CNBC)
Turmoil in the Chinese stock market could have a quick and direct effect on U.S. housing. From newly built homes in Irvine, California, to Miami condos to Manhattan luxury towers, Chinese money has been flowing freely. The question now is, will trouble in the Chinese stock market translate into more or less cash coming into American neighborhoods?
Mapping the U.S. by Property Value Instead of Land Area (City Lab)
Cartograms are fun tools for swapping out land area for some other variable. For certain figures, especially data that swing wildly at one of the end of the spectrum or another, cartograms are ideal. They're great at showing systems that are out of balance—and nothing's more out of whack than New York housing values.
How Jackson Made a Killing in Real Estate (Politico)
One titanic land grab shows how Jackson operated. It was the seizure of the Tennessee River Valley, where the great river bends in what is present-day Alabama. While serving as a U.S. Army general, Jackson wrested control of the valley from Cherokees, and turned it into an explosive real estate opportunity. Jackson and several friends made off with a breathtaking 45,000 acres, colonized the area and even founded a new city. They then established multiple cotton plantations run by enslaved laborers just as cotton prices were reaching record highs. All told, Jackson both created and scored in the greatest real estate bubble in the history of the United States up to that time.
International
India housing.com site defaced by hackers (BBC)
Online real estate agency housing.com now displays a message saying #RahulYadav and #housingdown - a pun on the site's slogan "look up". Its CEO Rahul Yadav, who had lately made a name for himself as the "bad boy of start-ups", was asked to leave after a string of infractions.
Landlords are duping the young into cramped housing - it has to stop (Telegraph)
Like most renters our first move was to trawl sites like Rightmove and Zoopla to see what's out there. At first glance some of the places in our price range actually looked all right - a pleasant surprise considering there's supposed to be a housing crisis.
Realosophy Realty Inc. Brokerage is an innovative residential real estate brokerage in Toronto. A leader in real estate analytics and pro-consumer advice, Realosophy helps clients buy or sell a home the right way. Email Realosophy
Share This Article