Realosophy Team in Media Roundup, Toronto Real Estate News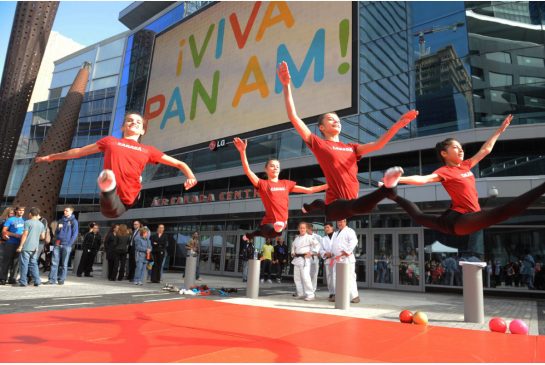 Photo Credit: Toronto Star
All you need to know regarding the housing market in Toronto, Canada and abroad.
This week in Toronto: The hot housing market is expected to surge 10%, the Bank of Canada interest rate cut could over-stimulate the market and the city frees up more than $300 million for community housing.

Elsewhere: The interest rate cut by the BoC further fans real estate flames for some, the United States aims to cut internet access to those in public housing and tough times for Singapore's real estate market.
Toronto
Toronto's hot housing market expected to surge 10% in 2015 (CBC)
"A global trend is that citizens want to live in and around the downtown core, and Toronto is no different," he said. "Demand for these properties far outstrips the supply, which is why we have seen such robust price appreciation over the past few years."
Interest rate cut could 'over-stimulate' Toronto housing market: Report (Toronto Star)
"With most Canadian real estate markets across the country advancing modestly, and some rapidly, Royal LePage advises that a further interest rate cut by the Bank of Canada could over-stimulate markets such as greater Toronto and Vancouver."
City frees up more than $300 million for Toronto community housing repairs (Global)
Led by Senator Art Eggleton, the group made up of housing, finance and real estate experts had been assigned to review the corporate structure at TCHC and provide recommendations to improve management.
8 GIFs that capture Toronto's real estate boom (The Star)
Using archival images from Google Maps, we've created a series of animated GIFs that show how real estate development has transformed four parts of Toronto.
Canada
Bank of Canada slashes key rate (BNN)
With Canadians carrying record-high debt loads and cheap money fuelling hot housing markets in Toronto and Vancouver, the 25 basis point rate cut will be seen as a risky play in some quarters, adding more fuel to the debt fire.
Bank of Canada rate cut further fans real estate flames amid industry warning (Financial Post)
Their concern is that Canada's banks, which hold 74 per cent of the country's $1.3 trillion in mortgage debt, will follow the Bank of Canada in slicing mortgage rates, enticing further borrowing in a country where consumers are already carrying near record debt loads. Lenders usually follow the central bank's moves.
Canadian existing home sales dipped in June, prices still rising (The Globe and Mail)
Sales of existing homes in Canada fell in June from May as a decline in sales in Ottawa and Montreal outweighed increases in the Toronto area, but national prices continued to rise, the Canadian Real Estate Association said on Wednesday.
Another cut to Canada's interest rate could make housing even more expensive (UBC)
It looks like we may be slipping into a recession across the country, so it wouldn't be surprising for the Bank of Canada to try spicing up the economy with a cut to their interest rate. The goal would be to encourage Canadians to spend more, while encouraging banks to lend more. Most credit card and mortgage rates are tied to the rates set by the central bank.
USA
U.S. Program Will Connect Public Housing Residents to Web (New York Times)
Over all, 275,000 households, including 200,000 children, will be eligible for free Internet connections or, in some areas, broadband hookups that cost as little as $9.95 a month.
What Can You Buy for the Price of One SoHo Apartment? (City Lab)
Where we live determines our access to jobs, networks, schools, and myriad factors that affect the upward mobility of future generations. The incredible gaps in real estate prices on these maps portray a country divided not only by income, but by where people can afford to live. Beyond its singular economic landscape, SoHo's mind-boggling real estate prices signal something more—the fact that America's growing inequality is increasingly baked into its geography.
White House Segregation Plan Questioned By African-American Realtors (International Business Times)
"To me, that sounds good on paper, but the reality of it is income," said Nunnally, who pointed to the black-white wealth gap as the culprit for segregation in Baltimore and the surrounding suburban communities. "How can [neighborhood integration] come to fruition if the individuals don't have the income to sustain the mortgage payment? People say the lending practices have loosened, but they really haven't."
International
Singapore's Housing Market Will Face Tougher Times With Sales Slumping (Bloomberg)
"Developers will continue to take a restrained stance on new launches, as homebuyers are expected to persist with a wait-and-see attitude," she said, estimating 19,359 new homes to be completed between 2015 and 2019.
The chancellor loosens planning rules in a bid to boost Britain's feeble housing supply (Economist)
On July 10th George Osborne, the chancellor, announced a plan that he hopes will get Britain building again. The proposal has two main strands. One is introducing a new "zonal system" to the planning process. The government has already committed to setting up a statutory register of brownfield land suitable for housing in England. It now promises to go further by legislating to grant automatic planning permission on those sites.
Realosophy Realty Inc. Brokerage is an innovative residential real estate brokerage in Toronto. A leader in real estate analytics and pro-consumer advice, Realosophy helps clients buy or sell a home the right way. Email Realosophy
Share This Article