Realosophy Team in Media Roundup, Toronto Real Estate News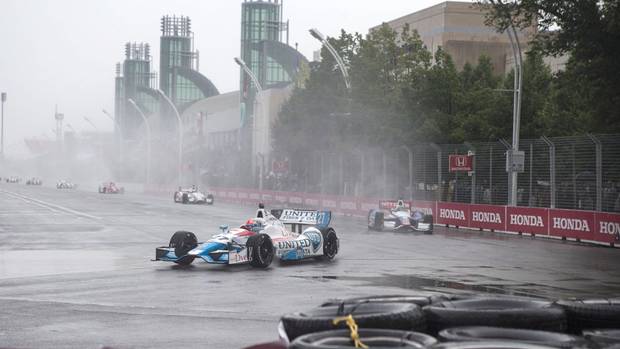 Photo Credit: Globe And Mail
All you need to know regarding the housing market in Toronto, Canada and abroad.
This week in Toronto: Strong demand fuels the condo market, a massive development is coming to Bathurst and Lake Shore and Toronto home prices continue to soar.
Elsewhere: Canadians are spending more on fixing up their homes, Chinese buyers fuel new energy into Texas real estate and a temporary housing boom in Europe.

Toronto
Unsold condo inventory drops in face of strong demand (Toronto Star)
While the number of move-in units is down very slightly from last year, says Urbanation, some developers say they are having trouble keeping up with demand because of a flurry of buying in the last few months by baby boomers and young professionals looking for brand-new alternatives to pricey lowrise houses, but with a quick move-in date — even outside the highly sought-after downtown core.
Massive development coming to Bathurst & Lake Shore (Blog TO)
The historic former Loblaw warehouse at Bathurst and Lake Shore is going to become a massive retail, office, and residential complex, if a planned renovation and expansion project comes to fruition.
Toronto home prices soar (but they 'won the lottery' in Vancouver) (The Globe and Mail)
The Toronto and Vancouver housing markets are a source of concern among bubble-ologists, and the latest numbers show they're still going strong. According to the Toronto Real Estate Board today, sales in the area climbed 8 per cent in July from a year earlier, at 9,880.
Toronto detached home prices drop below $1 million, but sales approaching record (Financial Post)
"As we move towards a new record for home sales this year, it is important to point out that home ownership demand has been driven not only by low borrowing costs, but also by the fact that the greater Toronto area economy has been performing quite well, with the unemployment rate lower compared to last year," said Mark McLean, president of the board, in a statement.
Crooked west end house on the market for nearly $700K (CBC)
It has a roof that dips, uneven front doors and a semi-detached house that slants way off to one side. But the cost remains in the upper edges of the real estate market.
Canada
Canadians spending more on fixing homes than buying new ones as renovations top $68 billion (Financial Post)
"There are a number of homes out there that are more 50 years old and they require a lot of work all the time," he said, adding that low interest rates have probably helped the renovation sector more than the new home sector. "Every person who renews their mortgage from five years ago renews it at a lower rate. To a lot of people that frees up cash they'll put back into their house."
'Playing with fire': How the Tories' renovation tax credit promise may affect Canada's hot housing markets (Financial Post)
Experts are divided on what impact a federal Conservative promise to revive a home renovation tax credit could have on the real estate industry, with some predicting it could add more fuel to red-hot housing markets while others say it likely wouldn't have any impact at all.
Mortgage fraud has been on the decline in Canada in recent years thanks to tougher regulations, better training and new technology, the head of Canada's largest private mortgage insurance company says.
USA
Chinese buyers feed new energy into Texas real estate (CNBC)
California is still a Chinese favorite, but high prices there are cutting into demand. While Texas ranks third for all international home buyer demand, behind Florida and California, it is favored by Chinese buyers, thanks to its strong employment and education opportunities. Chinese accounted for 31 percent of international sales in Texas in the past year, second only to Latin American/Mexican buyers.
Brooklyn May Join the Super-Tall Skyscraper Club (City Lab)
A skyscraper more than 1,000 feet tall might be heading to Brooklyn. Towers that tall are hard to come by even in Manhattan, and there aren't any plans to build anything that large in any other borough yet.
Miami Taps EB-5 Visa Program to Help Fund Affordable Housing (Wall Street Journal)
Last week, Miami Mayor Tomás Regalado called on housing developers to build more apartments targeted to teachers, police officers, young professionals and senior citizens—groups that have been on the sidelines during the city's luxury-housing boom.
International
European refugee influx leads to temporary housing bonanza (Financial Times)
"Everywhere in Germany there is one thing people are talking about in the market — asylum seekers, asylum seekers, asylum seekers," says Peter Bonitz, managing director and owner of CHB Bonitz, a Berlin-based company that has just won contracts to supply 1,650 asylum seeker homes for the city of Berlin.
Victory for affordable housing as court throws out 'insane' government policy (The Guardian)
The developers behind a palatial apartment scheme backed by the Abu Dhabi Investment Council, complete with cinemas and billiard rooms, used the vacant building policy to cut their contribution to affordable housing in the borough by £9m – even though they had already agreed their project would be profitable if they donated £17.9m.
Realosophy Realty Inc. Brokerage is an innovative residential real estate brokerage in Toronto. A leader in real estate analytics and pro-consumer advice, Realosophy helps clients buy or sell a home the right way. Email Realosophy
Share This Article