Realosophy Team in Media Roundup, Toronto Real Estate News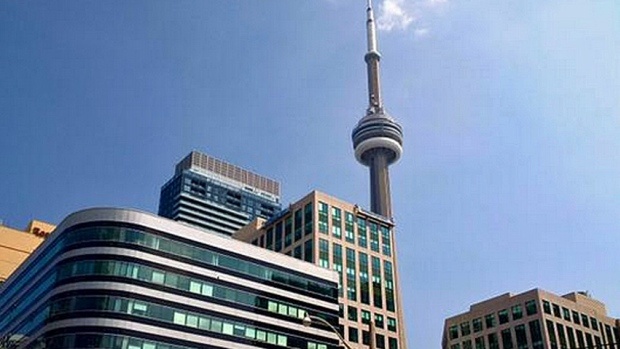 Photo Credit: CBC
All you need to know regarding the housing market in Toronto, Canada and abroad.
This week in Toronto: The condo construction boom create housing starts surge, condo developers head directly to China to court buyers and a price breakdown of the red-hot market.
Elsewhere: More than one in five renters in Canada are affected by the affordable housing crisis, Murdoch's media behemoth sees growth thanks to digital retail services and Cuba could be the next real estate haven for Americans.
Toronto
Housing starts surge to highest since 2012 as Toronto condo construction jumps (Financial Post)
Housing starts are "supported by strong condominium activity in Toronto," Bob Dugan, the agency's chief economist said in the statement. This supports CMHC's forecast that demand is shifting "from new higher-priced single-detached homes towards lower-priced alternatives," he said.
Toronto condo developers head directly to China to court buyers (The Globe and Mail)
In the Fairmont Hotel in Beijing, couples walk across the marbled floors to an elevator, riding it to a small conference room where a group of Toronto real estate agents have come to sell them condos in Canada's largest city.
Average Toronto-area home sale price fell to $602K in August (CTV)
Toronto-area home sales were up more than 5 per cent from this time last year, but the average sale price for the year has dipped by approximately $5,000 from last month.
A price breakdown of Toronto's red-hot housing market (The Globe)
Toronto's housing market is showing few signs of slowing down. Sales in the Greater Toronto Area jumped 5.7 per cent in August from a year ago, according to new data from the Toronto Real Estate Board, while the average price for all home types surged 10.3 per cent to $602,607. The average sale price of a detached house in Toronto was above the $1-million mark, up nearly 13 per cent from a year ago.
Hundreds of students in housing limbo over residence delays (CBC)
In a statement, the company said it is facing delays caused by city building inspectors and by the fire marshal's office. The company is paying for hotel rooms to temporarily house the students. The students paid between $400-$2000 a month to live in the private dorm facility which promised luxury features and proximity to major schools.
Canada
Affordable housing crisis affects one in five renters in Canada: study (The Globe)
One in five Canadian renters face an affordable housing crisis, spending more than half their income on shelter costs, a problem that appears to be even more acute in suburbs and small cities than in major urban centres.
Liberal Leader Justin Trudeau promises new affordable housing (The Star)
Liberal Leader Justin Trudeau is taking aim at Canada's overheated housing market with the promise of new funding for affordable housing, new tax incentives to boost the supply of rental units and a review of costly housing markets.
A Margin Of Safety In Canadian Real Estate Eh? (Forbes)
Canada has seen an influx of Canadian expats and foreign investors alike buying into the Canadian market, not interested in buying and flipping for a quick buck, but to build on their portfolio of investment properties. For foreign investors in particular, even with a market correction, the currency exchange provides an attractive margin of safety. You either make your money when the Canadian dollar goes back up, or you make your money when property value increases.
USA
News Corp sees strong growth in digital real estate services and book publishing (The Guardian)
The company has benefited from strong growth in its digital real estate websites, which include US site Move Inc and its stake in Australian REA Group. The company had said realtor.com, controlled by Move, surpassed Trulia in the first quarter to become the second most popular real estate listings website in the United States.
South Florida renters stuck in aftermath of real estate crisis (Miami Herald)
Affordable housing advocates say it's impossible to know how many Floridians are in a similar position, but such stories aren't uncommon. Though South Florida's foreclosure rate has dropped by 50 percent over the last year, it's still double the national rate, according to CoreLogic. Moody's Analytics estimates one in every 87 homes in the region was in foreclosure in the first quarter. In Miami-Dade, Broward and Palm Beach counties, about 16 percent of mortgaged homes are underwater, with loans greater than the current value, according to Zillow.com.
Homelessness Grows in LA as Affordable Housing Disappears (Observer)
As rental costs have increased and affordable housing has disappeared from Los Angeles County, homelessness has been criminalized and the responsibility of addressing issues such as mental illness and drug addiction, which is amplified by homelessness, has fallen on the shoulders of local police departments.
International
Put simply, the Cuban people and the real estate market are ready for an infusion of US investors who can bring new life to the Cuban economy and reinvent the real estate market. The pieces are already in place and Raul Castro, the current leader of Cuba, allowed his countrymen to start buying and selling real estate in 2011 which means that the decades of Communist doctrine in terms of private property has now changed to a capitalistic one.
''Refugees Welcome'' pairs migrants in need of housing with Berliners who have rooms available, in a form of subsidized housing that is proving to be a charitable 'win-win'.
Despite, or perhaps because of, the financial challenges for first time buyers, Mr Bright says half of those surveyed said they see owning a house purely as an investment. At a country level, 79 per cent of Turkish consumers see property as purely an investment, while in the Czech Republic, France, Belgium and Spain more than half of consumers take this view.
Realosophy Realty Inc. Brokerage is an innovative residential real estate brokerage in Toronto. A leader in real estate analytics and pro-consumer advice, Realosophy helps clients buy or sell a home the right way. Email Realosophy
Share This Article