Realosophy Team in Media Roundup, Toronto Real Estate News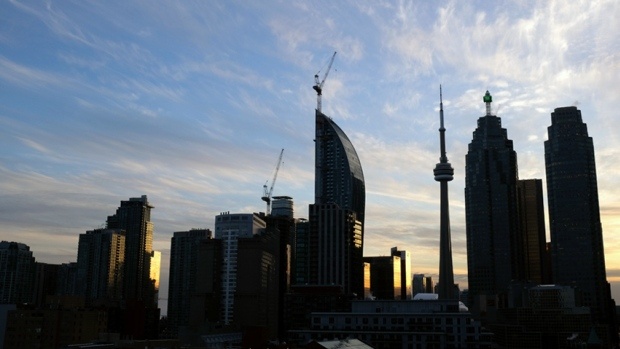 Photo Credit: CBC

All you need to know regarding the housing market in Toronto, Canada and abroad.
This week in Toronto: Housing affordability deteriorates to risky levels, the unlivable $1 million house in the Beaches and could stacked townhouses become the new condos?
Elsewhere: Canada's housing prices won't climb too much next year, Chinese investors find a safe haven in American real estate and where to house Europe's migrants?
Toronto
Toronto, Vancouver housing affordability deteriorates to 'risky' levels: RBC (CBC)
"Affordability in Toronto is moving ever closer to the historically poor levels that prevailed in 1990, which may signal that risks are mounting because those were associated with a housing bubble at the time," it said.
'Unlivable' Beach house sells for $1 million (Toronto Star)
After two days on the market, the property sold this week for $1 million, more than $100,000 above the asking price. And this, in response to a listing that advised curious buyers to go visit "at your own risk" and that a "flashlight may be required" because the power is disconnected.
Are stacked townhomes the new condo in Toronto real estate? (Post City Toronto)
With very little truly available space left in the city, developers continue to find new ways to build up within small spaces in Toronto. Enter the stacked townhome: the latest trend in real estate in the Greater Toronto Area, which has entered many neighbourhoods across the city.
Toronto community housing to require $5M insurance policy for common area events (CBC)
Some Toronto Community Housing Corporation residents say much-needed programs are in danger because of changes to the corporation's insurance policy.
Canada
Canadian housing prices to rise only 1% next year, TD Bank says (Financial Post)
Low interest rates will continue to give the housing market a push for the rest of 2015, but by next year consumers can expect price increases below the rate of inflation, says a new report from TD Economics.
Harper's Built His Housing Policy On a Weak Foundation (Huffington Post)
What else but bizarre would you call Conservative Leader Stephen Harper's re-election promise to spend a half-million dollars of taxpayers' money to collect data on foreign ownership of our real estate market to ensure that the purchase of homes by foreign, non-resident investors doesn't affect the "availability and affordability of homes for Canadians"?
Offshore buyers driving Canada's luxury home market (The Globe)
Offshore buyers, primarily from China, are driving demand for luxury properties in Canada, helping to fuel sales of multimillion-dollar homes in major markets outside of Alberta.
The new rustbelt (The Economist)
If you visit south-western Ontario and the Niagara peninsula you will see scenes of industrial decay. Steel mills, vehicle-parts factories and food processors sit abandoned, their car parks studded with tufts of grass. The region has the look of a rustbelt, and that has Canadians worried.
USA
China's investors find safe haven in American real estate (Yahoo)
The sudden collapse in the Shanghai Composite and the devaluation of the yuan in the past month have led some to worry that it could cause trouble for the U.S. real estate. But those who follow the market closely see potential capital flows from the turmoil in China to the relative safety of American property.
Olympic-sized question mark: Housing plan for 2024 (USA Today)
The centerpiece of the proposed 2024 Olympic Games in Los Angeles would be a $1 billion village where thousands of athletes would eat, sleep and stroll on tree-lined walks and clipped lawns.
How the Federal Government Built White Suburbia (City Lab)
But the conversation got real just as quickly. Richard Rothstein, a research associate at the Economic Policy Institute, gave a barn-burner of an address at the conference, a program convened by the U.S. Department of Housing and Urban Development.
International
Where to House Europe's Migrants? Schools, Barracks, Parks (New York Times)
With more and more refugees appearing in Europe daily this summer, cities and towns are grappling with a basic but crucial problem: Where can they all sleep? Tent camps are the most widespread solution for migrants in limbo and refugees seeking asylum, and have cropped up in public squares, meadows and train stations this summer around Europe. But some officials and charity groups have come up with alternative solutions — here's a look at a few.
The result is a thriving rental property black market, with bribes of as much as 100,000 kronor per room to obtain a direct contract, McCormac says. Many people sublet space in their rental apartments. When one tenant advertised a tiny closet last year for rent, there were many potential takers.
Realosophy Realty Inc. Brokerage is an innovative residential real estate brokerage in Toronto. A leader in real estate analytics and pro-consumer advice, Realosophy helps clients buy or sell a home the right way. Email Realosophy
Share This Article