Realosophy Team in Media Roundup, Toronto Real Estate News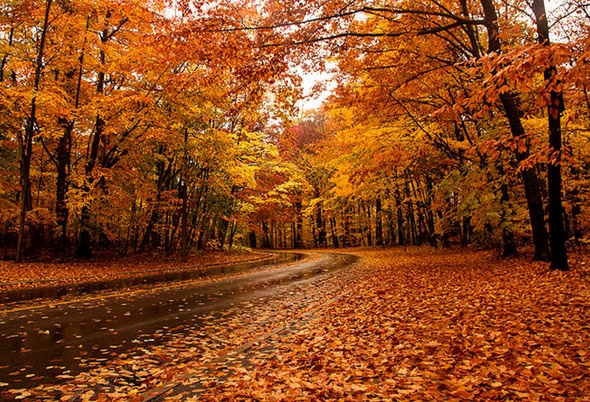 Photo Credit: Blog TO
All you need to know regarding the housing market in Toronto, Canada and abroad.
This week in Toronto: The fall real estate market gets off to a hot start, sales in September keep pace toward a record and a key Toronto riding focuses on housing ahead of the election.
Elsewhere: Canada's housing agency warns against overbuilding, clues on the health of the U.S. housing market is found in the banks and a scathing review of David Cameron's housing plan in the U.K.
Toronto
Toronto homeowners expecting May prices in an October market (The Globe and Mail)
The city's fall real estate market is off to a brisk start, with September numbers showing that buyers are still making lots of purchases in the suburbs and bidding up prices across the Greater Toronto Area when they finally snag a house that suits them.
Toronto real estate sales in September keep pace toward record (CBC)
"Barring a drastic shift in the economy over the next three months, total transactions reported by TREB Members in 2015 are expected to be at or near the 100,000 mark," board president Mark McLean said in a release.
Spadina-Fort York candidates spar over housing (CBC)
"I've spoken to families where they lost their kids because Children's Aid stepped in because of poor housing conditions," said NDP candidate, Olivia Chow, calling the situation "desperate."
GTA real estate agent 1 of 2 charged in Canada-wide human trafficking investigation (Global)
Mulawka's personal website with the company appeared to have been taken down Friday at about 12:30 p.m., but the site said she has been in the real estate industry for almost a decade and that she focuses her business in the west end of the GTA — specifically Mississauga and Brampton.
Maths palace built by calculus 'rock star' on sale for £11.4m (The Guardian)
Stewart was also an unlikely architectural trailblazer. He devoted many years of his life, and much of his income, to building his dream home in an upmarket Toronto neighbourhood. Integral House – named after the "integral", a concept in calculus – is a shrine to calculus, the mathematics of flowing change.
Canada
Canada's housing agency warns about overbuilding as housing starts surge (Financial Post)
Canada's housing agency warned against overbuilding after a surge in condo and apartment projects took housing starts to a three-year high.
Foreign investors looking at Montreal and Saskatoon real estate (Toronto Star)
"Sometimes people scratch their head about Saskatoon, but over the last several years we've seen a lot of interest in Saskatoon, from an agriculture and timber perspective," Potter told reporters during a roundtable Tuesday.
Many Canadians left in need of good, affordable housing (CBC)
Consequently, public support and investment have been necessary to build, maintain and manage a portfolio of social housing, but today, the supply of public, non-profit and co-operative housing is in a downward spiral. For almost a generation, there has not been a consistent national program in Canada to address the widespread and growing housing need.
Foreign investors avoid taxes through Canadian real estate (The Globe)
The Globe's findings come amid a controversy in Vancouver, where many blame foreign buyers for soaring house prices that have made a single-family home unattainable for some long-time residents. The Urban Development Institute will tackle the topic for the first time in a sold-out public forum on Wednesday in Vancouver.
USA
J.P. Morgan, for example, already has largely pulled out of lending through the Federal Housing Administration, a primary avenue for loans to first-time home buyers and others with relatively poor credit or little money for a down payment.
Colorado's affordable artist housing efforts catching on (AP)
On the surface, it seems like a socially engineered perk, a generous payback for painters and poets, musicians and movie makers who contribute much to society and get paid little for their labor. And in some ways, it is. Artists who moved into the state's first affordable loft project in Loveland this summer already are finding it easier to create when they don't have to worry about leaking roofs or rodents under their beds.
The plot of 99 Homes is straightforward: rich get rich, poor get poorer. While that may be one of the oldest stories ever told, this drama from filmmaker Ramin Bahrani puts a human face on all those lost houses and eviction statistics.
International
The Tories' affordable-housing plan is a middle-class giveaway (The Economist)
Each year in England about 50,000 extra "affordable" homes are constructed. The definition of affordable covers a range of different tenures, but encompasses dwellings that in some way offer below-market rents or prices. Local authorities cajole housing developers into building cheaper housing as a condition of letting them build at all.
Rotten food sent to bishop of Gloucester over housing plan (The Guardian)
The bishop, the Right Rev Rachel Treweek, said she had been sent rotten food and "not particularly pleasant" emails. She denied any coverup about plans to sell 35 acres of church-owned land, valued at £3m, to developers.
Realosophy Realty Inc. Brokerage is an innovative residential real estate brokerage in Toronto. A leader in real estate analytics and pro-consumer advice, Realosophy helps clients buy or sell a home the right way. Email Realosophy
Share This Article