Realosophy Team in Media Roundup, Toronto Real Estate News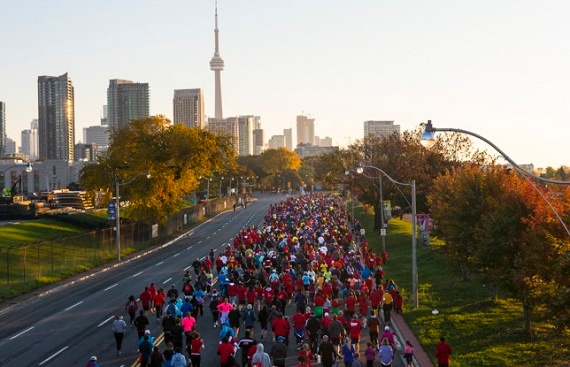 Photo Credit: Toronto.com

All you need to know regarding the housing market in Toronto, Canada and abroad.
This week in Toronto: The suburbs aren't a safe haven from city house prices, but all prices could be coming down according to TD Bank and Toronto's mayor likes what he sees from the Liberal social housing plan.
Elsewhere: It's time to stop coddling Canada's housing market, get ready for the next big boom in U.S. housing and Europe is selling off its housing to aggressive corporate landlords.
Toronto
Can't afford Vancouver or Toronto? Well, you can't afford the burbs, either (The Globe and Mail)
"As homes in legacy central Toronto neighbourhoods move increasingly out of reach, we are observing that the more affordable areas in Southern Ontario, including the GTA suburbs, are experiencing substantial price appreciation and heightened sales activity levels," LePage chief executive officer Phil Soper said in releasing the third-quarter report this week.
This Is When Toronto, Vancouver Housing Markets Will Come Down, According To TD Bank (Huffington Post)
Citing "signs of extreme weakness" in the housing market, TD Bank — the country's third-largest mortgage lender — predicts housing markets in Ontario and B.C. will turn down next year, and stay down at least through 2017.
Toronto Mayor Tory 'encouraged' by Liberals' housing plan (The Globe)
With less than a week to go before election day, Toronto Mayor John Tory is assessing the party leaders' platforms on municipal issues – saying he's "encouraged" by the Liberals for addressing affordable-housing repairs, and that the Conservatives are "behind the others" on housing.
Toronto's social housing is crumbling. How will the federal leaders fix it? (Toronto Star)
Meanwhile, there are almost 94,000 applications on the public housing waiting list as of July, representing 172,087 people — families and individuals, many vulnerable, waiting to be housed.
Canada
It's time to stop coddling Canada's housing sector (The Globe)
It's such a flawed strategy. In coddling the housing sector, we've pushed prices higher and created a market that's increasingly inhospitable for first-time buyers. The big winners are the broad swath of the economy that profits from home sales, and the long-time owners who have doubled and tripled their money.
Not my job to protect borrowers from 'bad choices,' Stephen Poloz says (The Globe)
"Because house prices have generally been rising faster than incomes, we have seen increases in the size of a first-time mortgage that a new borrower might take out," Mr. Poloz said in the text of two holiday weekend speeches, one to an Institute of International Finance gathering in Lima, Peru, the other to the National Association for Business Economics in Washington.
Election will decide severity of Canada's social housing crisis: activists (Montreal Gazette)
More than 100,000 poverty-stricken households across the country are at risk of losing their rental subsidies in the next four years. And unless the government Canadians elect on Monday reinvests significantly in this area, say social housing advocates, more than a quarter of a million low-income households could eventually see their rents double or triple.
USA
One of the most striking economic developments in the United States since 2008 has been a pattern of generally depressed household formation. Households are created when young people leave the family nest, when new migrants arrive in a country (or a region), and when couples or roommates split (resulting in two households where one existed before). Deaths, the movement of the elderly into institutional care, population out-migration, and marriage are among the factors that cause the number of households to decline.
Philadelphia Has 7th Most Overvalued Housing Market in the Country (Philly Mag)
And it's hardly just a Philadelphia phenomenon. "Of the top 100 real-estate markets in the U.S., 14 are now overvalued — more than double the number that were at the end of the first quarter in 2015," says MarketWatch, which blames a lack of supply for the uptick.
The Super Is a Woman (New York Times)
As such, she is a member of a very exclusive group. Of the more than 3,000 unionized superintendents in New York City, "I think I can safely say that there are probably only a couple of dozen women," said Kyle Bragg, the secretary-treasurer of Local 32BJ of the Service Employees International Union, which represents building service workers.
International
Like the US, Europe Is Selling Off Its Housing to Aggressive Corporate Landlords (VICE)
It is a pattern that activists say is happening across Europe as governments seek to, or are forced to, rid themselves of debts taken on in the crisis. In Greece, where home ownership has traditionally been very high, residents face a double whammy. Tax hikes and wage depression have led to increased evictions as mortgage and loan repayments can't be met, and now the country's deal to pay back the European Union is likely to include selling off those loans to foreign firms.
Dramatic rise in Eastern European social housing (Telegraph)
According to figures from the Department for Communities and Local Government (DCLG), councils and housing associations let a total of 9,128 homes in England to tenants from 'EU accession countries' - all of which are in eastern Europe - during 2014/15. In 2007/08, this figure stood at 2,800.
Realosophy Realty Inc. Brokerage is an innovative residential real estate brokerage in Toronto. A leader in real estate analytics and pro-consumer advice, Realosophy helps clients buy or sell a home the right way. Email Realosophy
Share This Article