Realosophy Team in Media Roundup, Toronto Real Estate News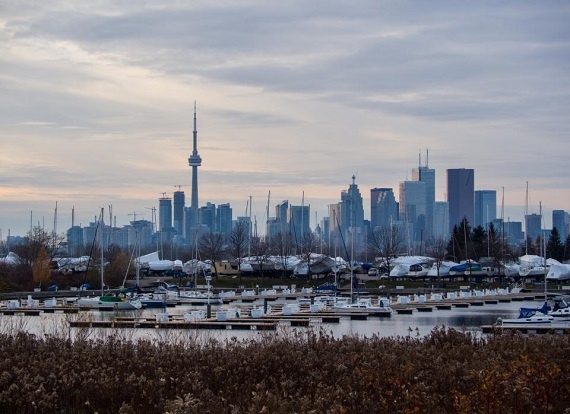 Photo Credit: Urban Toronto

All you need to know regarding the housing market in Toronto, Canada and abroad.
This week in Toronto: Toronto's housing market is at high risk for correction, a recommendation for small scale housing and the Liberal land transfer tax could spread across Ontario.
Elsewhere: Home prices are overvauled in 11 of Canada's 15 biggest cities, a slow down in the U.S. housing market and inside Sao Paulo's fight for affordable housing.
Toronto
Toronto, Prairie housing markets at high risk for correction: CMHC (The Globe and Mail)
In a new quarterly forecast on the housing market, Canada Mortgage and Housing Corporation said it saw scant evidence of serious problems in the overall Canadian housing market, but warned that home prices are now outstripping economic fundamentals in 11 out of 15 major markets and that four cities are now at risk of a correction because of high prices and a surge in the supply of new homes under construction.
Small-scale housing recommended for Toronto (Radio Canada)
Housing prices in the city of Toronto are among the highest in Canada, and it's time to create more small, affordable homes in central neighbourhoods, says the Pembina Institute, a clean-energy think-tank. This would also stem the outflow of young families and older empty-nesters.
Get ready: Realtors say Liberals to extend land transfer tax powers across Ontario (Financial Post)
It's a tax realtors have never stopped fighting in Toronto since it was introduced seven years ago, and now their worst fears may be coming true: The land transfer tax is spreading across Ontario.
It's close (if you don't count traffic) to Toronto, where all the money is. It's on a big piece of land with plenty of room to put up commercial tents and a TV compound. It's where Golf Canada has its headquarters, and where the Canadian Golf Hall of Fame and Museum is located.
Canada
House prices overvalued in 11 of Canada's 15 biggest cities, CMHC says (CBC)
"The most prevalent issue detected in 11 of the 15 centres covered by the HMA is overvaluation," CMHC's chief economist Bob Dugan said. "The evidence of overvaluation has increased since the previous assessment in Toronto, Vancouver, Montreal, Edmonton and Saskatoon as price levels are not fully supported by economic and demographic factors."
Downsizing while the Canadian housing market is hot? Plan carefully, advisers warn (Hamilton Spectator)
Canada's housing market has been on a terrific run, helped by low interest rates, pushing home values up and tempting downsizing baby boomers looking to add to their nest egg into cashing out. But financial advisers say deciding to sell the family home isn't one that can be rushed and requires careful planning with discussions starting sometimes years before you list your home for sale.
Paul Davis announces downpayment help for first-time homebuyers in Newfoundland (CBC)
"The idea of the program is to make it achievable and attainable for people who are trying to purchase their first home, and just in circumstances [it's] really tough sometimes to make that downpayment," Davis said.
Pregnant and homeless in the Arctic: housing crisis hits Canadian territory (The Guardian)
But for the past three months, an indigenous family of six, including a pregnant woman and an 18-month-old baby, have been forced to live in a makeshift tent in the town while they wait for public housing.
USA
September marked a slowdown in Americans signing contracts to buy homes, the second consecutive decline for a real estate market that has been rebounding for the first half of 2015.
He also pointed to single family homes as having more potential than multifamily homes. "The multifamily sector is in the ninth inning or so of this recovery. On the single family side, on the other hand, there is still a ways to go."
The bank pegged San Francisco as far more overvalued based on long term norms than other U.S. cities such as New York, Boston and Chicago in its annual "global real estate bubble index," measured based on indicators like home price-to-income ratio and change in mortgage-to-GDP ratio.
International
Inside São Paulo's Radical Fight for Affordable Housing (City Lab)
Over the past decade, São Paulo sat at the epicenter of Brazil's economic boom. Millions flocked to the metropolitan region in search of jobs and a better quality of life. This mass migration, however, did not give rise to commensurate social programs or more inclusionary housing practices. São Paulo remains a city notoriously divided by class, with development driven by an avaricious property market.
Google reveals top searches for overseas students (BBC)
For today's students, it must seem like a distant and primitive era - but finding information about universities used to depend either on visiting the campus or else getting a copy of the prospectus.
Tax credit cuts may well spark a turn against the Conservatives (The Guardian, UK)
If you pile enough pressure on something, eventually it breaks. The ability to withstand pressure isn't infinite, and with news of cuts to tax credits, millions of households already struggling to cover rent, fuel and food for their families are rightly asking: "How much more can we be expected to take?"
Realosophy Realty Inc. Brokerage is an innovative residential real estate brokerage in Toronto. A leader in real estate analytics and pro-consumer advice, Realosophy helps clients buy or sell a home the right way. Email Realosophy
Share This Article