Realosophy Team in Media Roundup, Toronto Real Estate News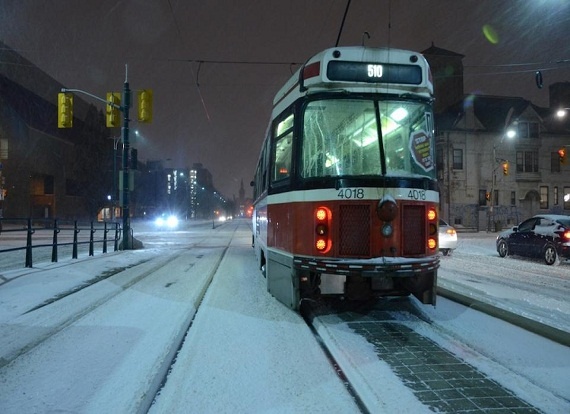 All you need to know regarding the housing market in Toronto, Canada and abroad.
This week in Toronto: Toronto's housing market faces mounting risk of a sharp correction, everyone wants to be an agent when the market is hot and a housing crisis for adults with development disabilities.
Elsewhere: Canada's housing market faces a looming demographic bubble, Airbnb vows to crackdown on speculators and Berlin shows the world how to keep housing affordable.
Toronto
Toronto housing market at mounting risk of 'sharp correction,' OECD warns (The Globe and Mail)
"In Ontario, and especially Toronto, economic activity has been relatively buoyant and demand by foreigners has been boosted by the falling Canadian dollar. That said, newly completed but unoccupied housing units have soared in Toronto, increasing the risk of a sharp market correction."
In Toronto's hot real estate market, everyone wants to be an agent (The Globe)
"Real estate is on the lips of everyone more than any other subject at every social gathering," Mr. Joseph says, so he's never surprised when people raise the subject. And while he's happy to provide some guidance after working in the industry since 1968, he is sometimes amazed at how many people are segueing into the business.
Housing crisis for adults with developmental disabilities grows in Ontario: families (Global)
When both his parents had health issues at the same time, the only emergency housing the government provided was in a home for elderly people with physical disabilities. "The phone calls, 'I'm not happy mom, I want to come home.' He would phone me prior to bedtime, and he wouldn't get off the phone," said his mom, Brenda Kadysiewicz.
Canada
Canada's housing market faces a looming demographic bubble (CBC)
In the complex calculus of changing real estate prices, there is a second, less-discussed trend affecting the price of your home. That is the baby boom bulge, which in some sectors of the market is about to cause the gradual unwinding of a boomer housing bubble. And the effect might not be quite what you imagine.
Young house buyers at risk (CBC)
CBC's Renee Filippone reports on the risk to young homeowners when rates rise or the bubble bursts.
CMHC chief says foreign buyers may be behind 'substantial portion' of luxury home sales (Financial Post)
"The presence of foreign investment can also contribute to housing market vulnerabilities such as overvaluation. In Vancouver and Toronto, for example, it is very possible that foreign buyers account for a substantial portion of the demand for pricier, luxury single-family homes," said Siddall, according to a speech posted on the Crown corporation's website.
When foreign buyers abandon Canadian housing: Don Pittis (CBC)
"While both domestic and foreign investment activity can be speculative, foreign investment may be more mobile and subject to capital flight," Siddall said. "This would increase volatility in domestic housing markets."
USA
But in expensive cities like New York, San Francisco and Los Angeles, critics have argued that property owners aren't simply renting out their homes for extra income, but converting homes into full-time mini-hotels, permanently removing properties from the rental supply. To combat the practice, San Francisco's new regulations allow only residents to list their permanent homes for short-term rentals.
America's poorest white town: abandoned by coal, swallowed by drugs (The Guardian)
In order to get free housing and financial assistance, Newman was obliged to sign on to a Kentucky programme providing financial assistance to low-income families with children in combination with training or volunteering. She receives a living allowance – not formally a pay cheque – of about $800 a month after signing up with AmeriCorps, a federally run national service organisation. She also receives $600 in food stamps. The state covers healthcare costs for the children.
US government pushes for smoke-free public housing (Daily Mail)
The US government Thursday proposed to ban lit tobacco products inside public housing in a push to make hundreds of thousands of units across the country smoke-free. Julian Castro, secretary of the Department of Housing and Urban Development (HUD) and a rising star in the Democratic party, introduced the measure as a cost-cutting, healthy initiative.
International
Berlin Just Showed the World How to Keep Housing Affordable (City Lab)
Beginning January 1, many Berlin housing project residents can expect a cut in their rent. The cost of public housing in the city is just too high, the Berlin Senate ruled today, and from now on the rent tenants pay will be directly linked to how much they earn.
First America, then Europe. Now the debt crisis has reached emerging markets (The Economist)
In all three volumes of this debt trilogy, the cycle began with capital flooding across borders, driving down interest rates and spurring credit growth. In America a glut of global savings, much of it from Asia, washed into subprime housing, with disastrous results. In the euro area, thrifty Germans helped to fund booms in Irish housing and Greek public spending.
Realosophy Realty Inc. Brokerage is an innovative residential real estate brokerage in Toronto. A leader in real estate analytics and pro-consumer advice, Realosophy helps clients buy or sell a home the right way. Email Realosophy
Share This Article