Realosophy Team in Media Roundup, Toronto Real Estate News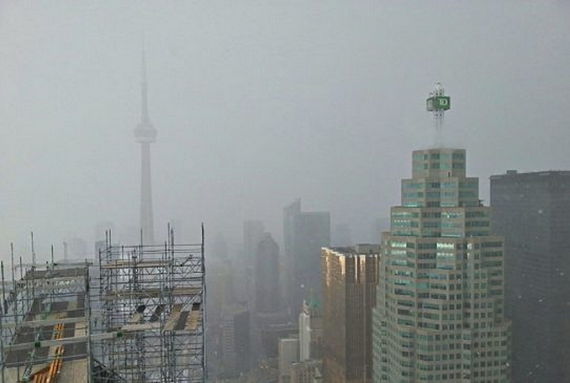 Source: Q107
All you need to know regarding the housing market in Toronto, Canada and abroad.
This week in Toronto: Financial incentives are offered to developers in order to spur affordable housing, Tory remains committing to housing Syrian refugees and a possible building boom in the GTA.
Elsewhere: Home resales hit a record mark in Canada, U.S. housing starts fall to a seven month low and Europe's escalating housing crisis.
Toronto
Toronto offers developers financial incentives to build affordable housing (Toronto Star)
On Thursday, Mayor John Tory announced the expansion and details of an Open Door program to eliminate red tape at city hall and also provide a financial push for developers to build. "We are massively behind," Tory said, referring to building new housing. "The days of city hall taking months and years and decades, only half the time to find ways to say no must come to an end, especially in regards to affordable housing."
Mayor John Tory says Toronto will take Syrian refugees despite difficulty of finding housing for 5,000 (Inside Toronto)
Mayor John Tory admitted he's uncertain as to how Toronto could quickly accommodate as many as 5,000 Syrian refugees within the next two months; however, he maintained that the city will simply have to find a way to do so. "It's a big challenge but when you're confronted with these challenges the thing is to make sure that you meet them," said Tory
Ontario looking at decommissioned hospitals for temporary refugee housing (CBC)
"We have a new Humber River Hospital, for example, that moved from three sites into one and the new Oakville Hospital will be moving out of their existing premises," Hoskins told CBC News. "I'm not saying that is what will necessarily result in one of the places for accommodation but those are the opportunities I think we need to look at."
Peel Region decision could spur Caledon boom (The Star)
A historic decision by Peel Region council could lead to the creation of the GTA's next boom city, as much of Caledon — long resistant to growth — will now be forced to develop according to provincially mandated guidelines.
Canada
Home resales hit second-best October in nearly six years (The Globe)
Canada's housing market churned out another strong month in October with average resale prices rising more than 8 per cent. It was the second-best October on record in nearly six years, led by soaring property values in Toronto and Vancouver, prompting some housing analysts to abandon their long-held predictions for a soft landing and instead issue warnings about the risks of a sharp price correction.
The baby boom echo affects differing views on housing (The Globe)
Ontarians who belong to the millennial generation worry that real estate prices will keep rising forever. Their parents and grandparents, meanwhile, are almost as fearful that they won't.
Are young homeowners doomed if housing prices drop? (CBC)
Young Canadian homeowners are in for some tough times if the housing market comes crashing down around them, a new study suggests, but realtors and economists say there's no reason to panic.
Is Hamilton Canada's Brooklyn? (CBC)
So if Brooklyn is a haven for young people and artists fleeing the rest of New York City, are the rents comparable to Hamilton? Yes and no. A two-bedroom in trendy Williamsburg can run you over $4,000, which is a rarity on local equivalents like James Street North or Locke Street. Keep in mind that New York is one of the most expensive cities in the world, behind only places like London and Monaco.
USA
U.S. housing starts in October fell to a seven-month low as single-family home construction in the South tumbled, but a surge in building permits suggested the housing market remained on solid ground.
De Blasio Unveils Plan to Create 15,000 Units of Housing (New York Times)
Mayor Bill de Blasio, seeking to bolster his administration's efforts on homelessness, unveiled a plan on Wednesday to create 15,000 units of housing aimed at veterans, victims of domestic violence, people with mental illness and others with complex needs that go beyond the economics of paying for a place to live in New York.
But as DeSilver points out, that change doesn't look nearly as galvanizing after a look at the overall energy picture. Energy intensity, or the units of energy expended per household, has actually increased since the early 1980s, with the average home using 183 million British thermal units (Btu) in 1981 and 188.7 million in 2011. (Though energy intensity dipped in 2012, DeSilver says this is more related to weather than long-term energy trends.)
International
How a Brussels Neighborhood Became a Breeding Ground for Terror (City Lab)
On first glance, the place looks ordinary enough. Just across the canal from the hip Sainte Catherine neighborhood, it's a not-unattractive area of low-rise Victorian tenements—gritty in appearance, but not markedly more so than many areas in generally rough-edged Brussels.
Damning report exposes Europe's escalating housing crisis (The Guardian)
Europe is experiencing a "silent emergency" for housing, with the number of young adults living with their parents now at an all-time high, according to a study. Research conducted by Habitat for Humanity, a non-profit NGO dedicated to promoting affordable housing around the world, found that the 2008 housing crisis triggered by the global financial crash is by no means over in Europe.
Realosophy Realty Inc. Brokerage is an innovative residential real estate brokerage in Toronto. A leader in real estate analytics and pro-consumer advice, Realosophy helps clients buy or sell a home the right way. Email Realosophy
Share This Article