Realosophy Team in Media Roundup, Toronto Real Estate News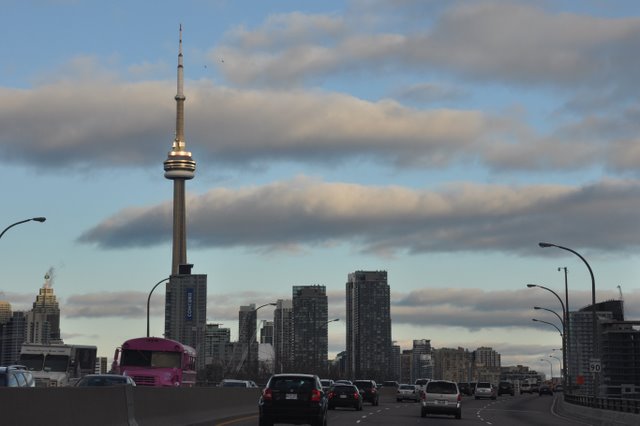 Source: Johnny Jet
All you need to know regarding the housing market in Toronto, Canada and abroad.
This week in Toronto: Home prices in Toronto continue to rise, is real estate undervalued in the Big Smoke and getting to know the city's real estate developers.
Elsewhere: The Government of Canada takes action on the housing market, what the U.S. Fed interest rate hike means for the Canada and the rest of the world and Europe pledges $88 million to aid the migrant housing crisis in Greece.
Toronto
Average house price rose 10% to $456,186 in November (CBC)
The Canadian Real Estate Association also noted Tuesday that stripping out the expensive and large markets of Toronto and Vancouver, the average price would have been $338,969 — a 3.4 per cent gain compared to November 2014.
Toronto And Vancouver Real Estate Is Undervalued - Globally Speaking (Huffington Post)
For over a decade, the articles, commentary and analysis focusing on the Toronto and Vancouver housing markets have addressed high levels of mortgage debt, speculative investors, foreign buyers and the inevitable unfolding of the markets when interest rates inevitably rise. It has been hypothesized that the unraveling of these major housing markets will inflict pain on the entire Canadian economy.
Real estate prices to keep rising in GTA (Toronto Sun)
First-time homebuyers in Toronto typically entered the condo market in 2015, so they could live in the city centre at a more affordable price. The RE/MAX forecast says price increases for single family homes outpaced those in the condo market, making it difficult for condo owners to trade up. Many high-end luxury homes were sold to local move-up buyers as well as buyers from China and the Middle East.
A Look at Toronto's Real Estate Developers (Torontoist)
Though architects, designers, and landscapers all play important roles in shaping the buildings rising throughout the city, it's real estate developers—subject to the City's approval process—who ultimately control what gets built where and how.
Canada
Government of Canada Takes Action to Maintain a Healthy, Competitive and Stable Housing Market (Department Of Finance)
Finance Minister Bill Morneau today announced changes to the rules for government-backed mortgage insurance to contain risks in the housing market, reduce taxpayer exposure and support long-term stability. Effective February 15, 2016, the minimum down payment for new insured mortgages will increase from 5 per cent to 10 per cent for the portion of the house price above $500,000. The 5 per cent minimum down payment for properties up to $500,000 remains unchanged.
What Canada Mortgage Rule Changes Mean for You (Move Smartly)
First, a quick reminder. When a borrower is buying a property with a down payment of less than 20% of the purchase price, they are classified as "high-ratio" and are required to pay for insurance that protects the lender against loss if the borrower defaults on their loan.
Fed raises interest rates, citing ongoing U.S. recovery (Reuters)
The Federal Reserve hiked interest rates for the first time in nearly a decade on Wednesday, signaling faith that the U.S. economy had largely overcome the wounds of the 2007-2009 financial crisis.
U.S. interest rate hike is tough medicine for indebted Canada (CBC)
But Canadians, addicted to the cocaine of nearly free money, keep setting records for household debt. The average Canadian household now owes $1.64 for every dollar of income. Canadian debt, to put it plainly, is increasing a lot faster than Canadian incomes.
USA
U.S. Housing Starts Surge 10.5% in November (Wall Street Journal)
Builders are stepping up home construction broadly across the U.S., suggesting the housing market will help anchor the economy amid global turbulence and a likely rise in interest rates.
'I thought it would be easy': one New York family's search for a home (The Guardian)
Over seven months, the Guardian, in partnership with radio station WNYC, followed Crawford through her apartment search, as she put to the test a multimillion-dollar anti-homelessness program created by the city with the largest homeless population in the nation.
A Mansion, A Shell Company and Resentment In Bel-Air (New York Times)
Outraged neighbors call it "the Starship Enterprise," and in truth it looks like nothing so much as an earthbound space station of curved glass and steel, draped in scaffolding and tarpaulin, roughly 30,000 square feet and nearly 70 feet high.
International
Europe pledges $88 million to aid migrant housing in Greece (AP)
"The 80 million euros is for the year 2016 ... after that it would be assessed. It could be expanded," Georgieva said. "Families could stay at an accommodation for two months, so the number involved over the year would be quite a lot higher than 20,000."
The global impact of the US interest rate rise (BBC)
When America stirs, the rest of the world takes notice. Rising US interest rates could mean higher debt repayments for emerging market governments and businesses - as the amount owed is denominated in dollars.
Realosophy Realty Inc. Brokerage is an innovative residential real estate brokerage in Toronto. A leader in real estate analytics and pro-consumer advice, Realosophy helps clients buy or sell a home the right way. Email Realosophy
Share This Article