Realosophy Team in Media Roundup, Toronto Real Estate News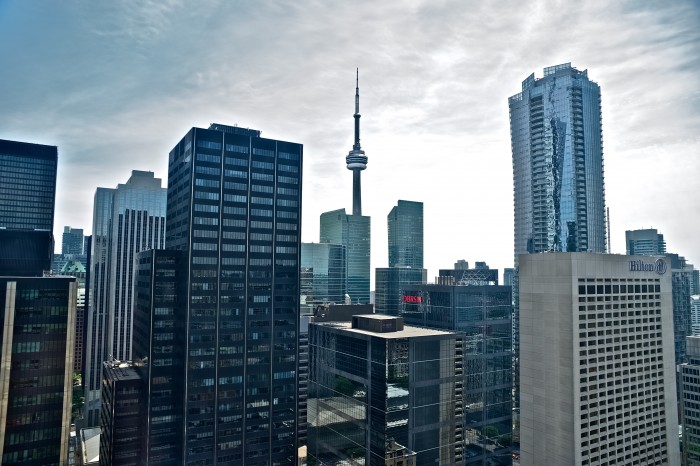 Source: Chestnut Park
All you need to know regarding the housing market in Toronto, Canada and abroad.
This week in Toronto: Can't stop won't stop - Toronto's housing market continues to soar, bidding wars intensify and John Tory attempts to improve social housing infrastructure.
Elsewhere: Oil could play a direct a role on the housing market in Canada, Paul Krugman takes aim and inequality in the United States and the U.K continues to propose news ideas to solve their real estate conundrum.
Toronto
Toronto housing market cracks yearly record — and there's still a month to go (Financial Post)
"Not only did we see a record sales result for November, but with one month left to go in 2015, we have already set a new calendar year record for home sales in the TREB market area, eclipsing the previous record set in 2007. Sales were up on a year-over-year basis for all major home types, both in the city of Toronto and surrounding regions," Mark McLean, the board's president, said in a statement.
Bidding wars intensify as Toronto housing market smashes records (The Globe and Mail)
"Demand for ownership housing has remained strong in the [Greater Toronto Area] throughout 2015, with sales generally increasing at a greater annual rate compared to new listings," Jason Mercer, the group's director of market analysis, said in a statement.
John Tory proposes property tax levy to pay for transit, housing (Toronto Star)
On Wednesday, Tory proposed an annual "city building" tax of 0.5 per cent added to property tax bills, dedicated to paying for transit and social housing infrastructure. He said it would be a clearly identified charge, start in 2017 and add about $13 to the average property tax bill of $2,654.50.
Will GTA apartments outpace condo builds by 2017? (Property Biz)
"Everybody has seen some of these older apartment buildings starting to deteriorate – really nobody has been building new apartments for rental for a long time," said senior managing director Daniel Holmes. "The cap rate on existing product is trading at historical lows that will never probably be duplicated again in the size of the market we are in, buildings trading at 3 caps downtown.
Canada
House prices could fall 26% if oil hits $35 and stays for 5 years: CMHC (CBC)
There is a risk of a collapse in housing prices if oil falls to $35 US a barrel and remains there for five years, triggering unemployment of 12.5 per cent in Canada, according to Canada Mortgage and Housing Corporation.
Will cooling housing prices turn consumers into penny-pinchers? (BNN)
Whenever home prices fall back to earth, Canada's economy could lose a key pillar that's helped drive consumer confidence. It's called the wealth effect. Soaring home prices make us feel rich and we spend more money on that new television or other goods and services that help propel the country's economic growth.
Will ghosts of housing crashes past haunt Canada? (BNN)
It turned into one of the most severe housing busts in recent memory. Between 1989 and 1996 prices in the Greater Toronto Area collapsed. In some neighborhoods, prices for some homes were cut in half. It would be more than a decade before they returned to their peak.
More than a third of homeowners struggle to pay the bills: survey (The Globe)
Nearly 40 per cent of Canadian homeowners say they have found themselves short of money to cover their monthly expenses at least once in the past year, turning to debt, cashing in savings or borrowing from family to pay the bills.
USA
New York, New York, a helluva town. The rents are up, but the crime rate is down. The food is better than ever, and the cultural scene is vibrant. Truly, it's a golden age for the town I recently moved to — if you can afford the housing. But more and more people can't.
The share of 18-to-34-year-olds living with their parents was 31.5% as of March 2015, up from 31.4% last year, according to a report from the Commerce Department on Monday. In 2005, just 27% of young adults lived with their parents, a number that has climbed pretty steadily since then.
In the United States, the home-buying spree began on the coasts, where Chinese buyers snapped up luxury condos in Manhattan and McMansions in Silicon Valley, pushing up home values in big cities. It is now spreading to the middle of the country, where prices are more modest and have room to run.
International
Realosophy Realty Inc. Brokerage is an innovative residential real estate brokerage in Toronto. A leader in real estate analytics and pro-consumer advice, Realosophy helps clients buy or sell a home the right way. Email Realosophy
Share This Article