Realosophy Team in Media Roundup, Toronto Real Estate News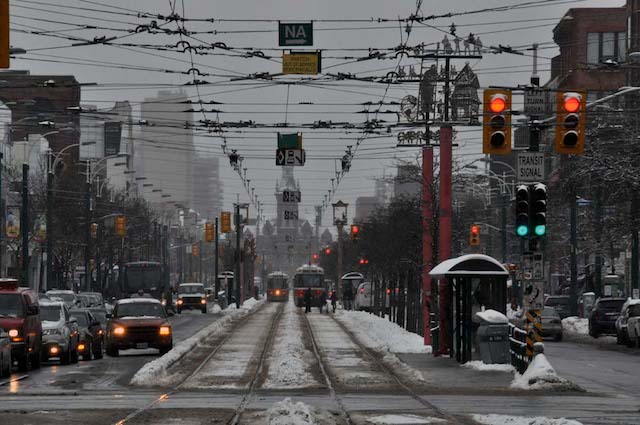 Source: Weekend Trips
All you need to know regarding the housing market in Toronto, Canada and abroad.
This week in Toronto: Recapping the headlines from a banner year in the housing market, five reasons Toronto's housing market will not crash and millennials are set to drive change in the real estate market.
Elsewhere: How bad year for the banks could be a problem for Canada's housing market, what's ahead for the United States in 2016 and the secrets of the World's most competitive cities.
Toronto
Toronto real-estate headlines in 2015 include $1M shack, super-skinny house (Toronto Star)
This seemingly endless rise in housing prices has made Toronto the playing field for a bloodthirsty game of real estate, where few win and almost no one's savings survive. From bidding wars over an unliveable shack, to neighbours fighting over "density creep," here's a recap of 2015's most outrageous moments in Toronto real estate.
Toronto housing market caps a record year as prices surge past $1-million (The Globe and Mail)
The Toronto numbers released this morning and the Vancouver statistics reported yesterday show yet again why those two cities are the focus of bubble speculation, though few see a meltdown in the making.
5 reasons Toronto house prices won't crash in 2016 (CBC)
There's little room to build more single-family houses to increase the supply. The demand from families who want to live in the city with a patch of grass remains huge. The number of new listings on the market continues to be outstripped by the number of buyers.
Millennials set to drive change in real estate market (The Star)
There is a buzz in the room until word starts getting around that some 2,000 folks have registered for the first crack at just 57 homes. "Only in Toronto would you have a lottery to buy a condo," says one woman who's among the first in line, but leaves less than 15 minutes after the doors open.
The top 10 new buildings in Toronto for 2015 (Blog TO)
Toronto's 100th library might just be its nicest, complete with soaring windows and exposed wood beams. The LGA Architectural Partners-designed space is as stunning on the inside as it is from outside and will surely age well given its minimalist but warm design.
Six Things We're Looking Forward To Welcoming To The East Side In 2016 (Good Hood)
Toronto's eastern neighbourhoods continue to evolve at a steady pace, and all signs are pointing to things not slowing down in 2016. In fact, the next year will bring some sweeping changes to the east side landscape — physically, socially and economically — as major community projects and developments are set to launch. Here are six anticipated things we're most looking forward to welcoming in 2016.
Canada
Why 2016 is shaping up to be a bad year for Canada's banks (Macleans)
The price of oil has tanked and took the loonie with it. The housing market is nervous. Government finances are crumbling and our exports are a mess. The poor performance of Canada's economy over the last year has been unsettling for a nation that, only a few years ago, was feted for its resilience
Tiny housing a growing trend in Canadian real estate (CBC)
The desire to save time is one of several factors cited by the growing number of Canadians who are turning to alternative styles of housing, ranging from narrow houses to tiny ones to those sandwiched into laneways between other homes.
Forget the $1M home — the hottest part of the housing market is $4-million-plus, report says (Financial Post)
Sotheby's Canada says sales in Vancouver of detached home worth $4 million or more were up 65 per cent in 2015 from a year earlier, while sales in the $1 million to $2 million category only jumped 36 per cent and sales in the $2 million to $4 million range were up 45 per cent in the same period.
Why China's stock market crash is going to send more money into Vancouver housing (Financial Post)
"Stand by and watch your life savings go down as the yuan is deliberately pushed lower and confidence in policy communications deteriorates, or get out one way or another including buying the USD and more homes in Vancouver and thus creating further imbalances elsewhere," said Holt. "That's not easy for investors to do in China, but getting easier."
USA
Market conditions should be good for owners looking to sell their homes. The historically low number of new and existing homes for sale makes it even more of a seller's market. Many homeowners appear to have a psychological antipathy to selling until prices have fully recovered from the bust, so this could be an auspicious time for those willing to sell.
While the movie gets the essentials of the financial crisis right, the true story of what happened is deeply inconvenient to some very rich and powerful people.
Despite the island's financial crisis, Puerto Rico's Department of Housing is launching a trial program that is going to be using an affordable-housing tool that has been effective in other parts of the U.S. for years.
Think Boston housing is expensive now? Wait five years (Boston Globe)
So says a new report Thursday from Standard & Poors, which estimates that home values here will climb 24 percent by 2020. The Wall Street rating agency looked at 48 markets around the US to see if the strong growth in home prices of the last few years was likely to continue.
International
Secrets of the World's Most Competitive Cities (City Lab)
We're all familiar with the list of superstar cities that power the global economy. London, New York, Hong Kong, Tokyo, and Singapore are among the world's largest and most dynamic. But can smaller and medium-sized cities ever compete? What are the secrets to building competitive global urban economies?
Half the World Lives on 1% of Its Land, Mapped (City Lab)
In the simple map above lies a stark spatial imbalance: half the people in the world cram into just 1 percent of the Earth's surface (in yellow), and the other half sprawl across the remaining 99 percent (in black).
A £13.7 billion hedge fund supremo is worried Britain is in a housing bubble (Business Insider)
When Odey talks, people listen. He founded £13.7 billion ($20.2 billion) London hedge fund Odey Asset Management in 1991 and is one of the industries best-known names in Britain.
Realosophy Realty Inc. Brokerage is an innovative residential real estate brokerage in Toronto. A leader in real estate analytics and pro-consumer advice, Realosophy helps clients buy or sell a home the right way. Email Realosophy
Share This Article