Realosophy Team in Media Roundup, Toronto Real Estate News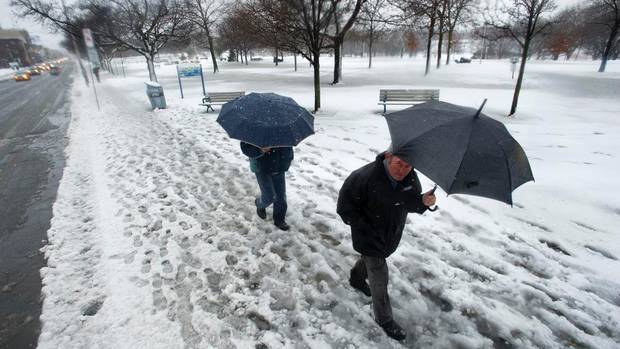 Source: The Globe
All you need to know regarding the housing market in Toronto, Canada and abroad.
This week in Toronto: House hunters get an early jump in the new year, solutions for Toronto's community housing problems and the CMHC says Toronto's housing market is problematic.
Elsewhere: Canada's housing correction could already be happening, optimism in the United States and Denmark takes a controversial stand.
Toronto
Toronto house hunters jumping in to the market early in 2016 (The Globe and Mail)
"The start of a new year typically lends a slight edge to buyers in the city's hyper-competitive real estate market because fewer challengers are out and about. But house hunters in the Greater Toronto Area are more impatient than usual in 2016."
Toronto and Calgary Housing Markets Are Problematic, CMHC Says (Bloomberg)
"In Toronto, overall strong evidence of problematic conditions reflects a combination of price acceleration and overvaluation," the CMHC report said. "We are also monitoring for the potential emergence of overbuilding in Toronto due to the high number of condominium units under construction. Inventory management therefore continues to be necessary to make sure that these condominium units under construction do not remain unsold upon completion."
The least affordable places in Canada are… (Global)
"The price of an average home in the Toronto area is now 6.7 times the annual median household income. In Vancouver, that ratio jumps to an eye-popping 10.8 — making the city one of the most expensive housing markets in the world."
Solutions — with a price tag — seen for Toronto Community Housing residents (Toronto Star)
"A report released Tuesday at city hall, suggesting reforms to how public housing is delivered, holds up Fernandes' building, 220 Oak St., as a model for how to provide the direct help for vulnerable citizens that has been lacking for years. As the Star reported Tuesday, the sum of 29 recommendations contained the report, if implemented, would be the biggest change in governance since TCHC was formed in 2002."
Task force proposal could put an end to city's slumlord role (National Post)
"Senator Art Eggleton delivered his long-awaited task force report on Toronto Community Housing to Mayor John Tory on Tuesday at city hall. Details to follow, but first let's stare this disgraceful situation in the face: The municipal government is essentially a slumlord."
Canada
Canada's housing correction is 'already happening' say experts (Global)
"Those who are moving away from oil-producing regions are landing in cities where prospects are better – namely Vancouver and Toronto — something Kavcic says will keep pressure up on already lofty home prices in those cities this year."
One sentence that should make everybody nervous about Canada's red-hot housing market (Business Insider)
"Dmitrieva's report looks at the building spree currently taking place in Waterloo, an Ontario town that is home to BlackBerry and has attracted Google and other tech startups. The town is billed as Canada's Silicon Valley."
Canada Grapples With Housing Bubble Risk (Wall Street Journal)
"To track the role of foreign investment in Vancouver's housing market, urban planner Andy Yan scrutinized land-title documents, measured condominium owners' electricity use and even peered into trash cans outside newly purchased luxury houses."
Silicon Valley North Fuels Canada Condo Boom as Google Moves In (Bloomberg)
"It's a land grab," Wekerle, 52, dressed in a light gray three-piece suit and trademark sunglasses, tells the rapt crowd last weekend. "There were zero cranes when I first showed up there and there are 15 cranes in the sky now."
USA
"Economists are hopeful that housing market activity — and prices — will continue to perk up generally in 2016, due to a number of factors. The most important catalyst for housing is the improving economy and employment landscape. As Americans feel more confident about the economy and more secure in their jobs, they will be more willing to take the big step of home ownership."
"To find out where investors might get the best bang for their housing buck, and where aspiring homeowners have the best prospects of making an economically sound purchase, we teamed up with Local Market Monitor, a North Carolina-based data company that tracks home prices and economic factors in more than 300 housing markets. The result is our list of 2016′s Best Buy Cities—the top 20 housing markets to invest in this year."
"The practice of home staging has long elicited strong reactions. Agents and professional stagers point to examples like the Sarro-Waite apartment, and say staging can usually help a home sell faster, and for a higher price, offering a larger return on the investment."
International
Denmark approves controversial migrant assets bill (BBC)
"People who have suffered tremendously, who have escaped war and conflict, who've literally walked hundreds of kilometres if not more and put their lives at risk by crossing the Mediterranean should be treated with compassion and respect, and within their full rights as refugees," said Stephane Dujarric.
Mapping India's Electricity Deserts (City Lab)
Researchers used data from satellite images of the country taken every night from 1993 to 2013 to visualize the light emitted by 600,000 villages in India. Each yellow spot on the map shows how much light a particular village was giving out at a point on the timeline.
Realosophy Realty Inc. Brokerage is an innovative residential real estate brokerage in Toronto. A leader in real estate analytics and pro-consumer advice, Realosophy helps clients buy or sell a home the right way. Email Realosophy
Share This Article