Realosophy Team in Media Roundup, Toronto Real Estate News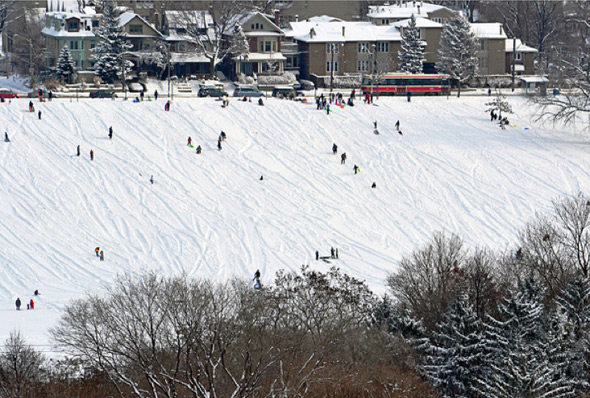 Source: Blog To
All you need to know regarding the housing market in Toronto, Canada and abroad.
This week in Toronto: Trudeau meets with Tory with housing funding for Toronto on the docket, the stars align for affordable housing and a slowing market will not create bargains in the big smoke.
Elsewhere: Housing starts slow in Canada but 2015 was solid as a whole, U.S. tracks secret buyers of American real estate and another blow for London's property market.
Toronto
Trudeau hints at possible housing funding following meeting with Tory at city hall (CP 24)
Senior members of the Liberal government are "engaged very closely" with the City of Toronto on a number of infrastructure projects and funding could be forthcoming in the upcoming budget, Prime Minister Justin Trudeau suggested at a news conference on Wednesday.
The stars align for affordable housing in Toronto (The Globe and Mail)
The stars are in perfect alignment for comprehensive action on affordable housing. Prior to the recent federal election, both the City of Toronto and the province of Ontario were poised to embrace affordable housing as a fundamental building block of a healthy society. At the time, the only missing star in the galaxy was at the federal level.
Slowing Toronto housing market won't be enough to create any bargains (Metro)
A major Toronto real estate company is predicting the "frenetic" price growth of Toronto's housing market will slow in 2016—but not quite enough for many young people dreaming of home ownership to break into the market.
Bonuses and foreign buyers boost luxury real estate market (The Globe)
Many real estate agents were busier than usual in December as mild weather and buyer enthusiasm kept the market humming in the Greater Toronto Area. Janet Lindsay, an agent with Chestnut Park Real Estate Ltd., says she has had one large sale already to start 2016.
Canada
Canada housing starts slow in December, but 2015 solid overall (CBC)
"Although we're ending the year on a soft note, housing was one area that surprised to the upside in 2015, with the 194,000 average building pace up around 10,000 from the prior year," CIBC Capital Markets economist Nick Exarhos said in a research note.
Canadian housing starts fall in December as condo construction plummets (Financial Post)
"Toronto was the big mover in December, with condo starts plunging to the lowest since September 2014," Bank of Montreal senior economist Robert Kavcic wrote in a report. "This is hardly bad news, and even a relief for policy-makers after starts were running too hot for comfort earlier in the year.
Chinese controls on capital could affect Canadian property (CBC)
In times of crisis, when people line up at bank machines to get cash and then urgently convert it at any cost into U.S. dollars or gold, that's when countries suddenly rediscover the advantage of currency controls. Especially when the country is small or frightened of internal instability.
Canada's housing boom could soon come to an end (Financial Post)
"The frenetic pace of our country's largest housing markets should moderate through the year ahead," said Phil Soper, the president of LePage. "While most of the country will continue to see house appreciation in 2016, we expect that the pace of increases in Greater Vancouver and the Greater Toronto Area — where real estate appreciation has significantly outpaced wage growth — will settle to a more sustainable, single-digit price increase trajectory."
USA
It is the first time the federal government has required real estate companies to disclose names behind cash transactions, and it is likely to send shudders through the real estate industry, which has benefited enormously in recent years from a building boom increasingly dependent on wealthy, secretive buyers.
How Zoning Restrictions Make Segregation Worse (City Lab)
We've long known two things about land use regulations. One is that elements of them—in the form of large lot requirements and other aspects of "exclusionary zoning"—have led to the racial and economic segregation. The other is that restrictive land use and building codes in cities limit housing construction (and therefore housing supply), leading to increased costs, worse affordability problems, and deepened inequality in urban centers.
L.A. housing is expensive, sure. But are you paying too much for your rental? (LA Times)
The Los Angeles area, as you may have heard, has arguably the least affordable housing market in the United States. What does that look like in real terms? The average purchase price of a home in Los Angeles is $507 per square foot, ranging from $311 in Gardena to $1,320 in Venice. Meanwhile, the average annual rent is roughly $34 per square foot, ranging from $21 in Gardena to almost $50 in Beverly Hills.
Did NY's MTA just kill Brooklyn's housing market? (CNBC)
Repairs to the New York Metropolitan Transportation Authority's L subway line could dramatically impair transport between Brooklyn and Manhattan for upward of three years. While an inconvenience for commuters, the construction could prove costly to Brooklyn's booming housing market.
Realosophy Realty Inc. Brokerage is an innovative residential real estate brokerage in Toronto. A leader in real estate analytics and pro-consumer advice, Realosophy helps clients buy or sell a home the right way. Email Realosophy
Share This Article