Realosophy Team in Media Roundup, Toronto Real Estate News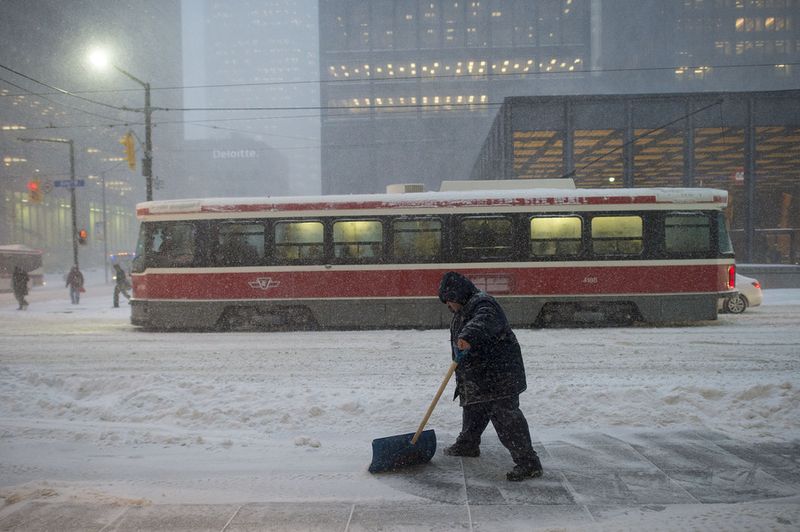 Source: Toronto Star
All you need to know regarding the housing market in Toronto, Canada and abroad.
This week in Toronto: The wealth effect on the housing party in Toronto, is a price correction coming and the science of home buying.
Elsewhere: Radical regional differences in the Canadian housing market, housing starts fall in the United States and comparing the commuting times and housing prices in eight major cities.
Toronto
The wealth effect of the Toronto and Vancouver 'housing party' (The Globe and Mail)
"We expect increasingly strained affordability will begin to slow demand in the booming Toronto and Vancouver markets – which together account for 25 to 30 per cent of national sales," said Adrienne Warren of Bank of Nova Scotia.
Is a housing price correction coming in Toronto and Vancouver? (Macleans)
Petramala said although foreign investment and immigration are likely to provide support to the Toronto and Vancouver markets in the months ahead, she raised concerns about whether sky-high home prices in those regions are sustainable over the long term.
The Science of Home Buying (Move Smartly)
What is beginning to change is a shift towards understanding the science of home buying. The science of home buying doesn't help buyers with the art – the process of touring neighbourhoods, viewing houses and ultimately selecting one. Buying a home is a highly personal decision and technology is not going to help very much when it comes to picking the right house for you.
Energy fund could mean greener Toronto Community Housing (Metro)
Toronto Community Housing (TCH) hopes to benefit from a new $92-million provincial investment in green-energy retrofits.The agency is among those expected to apply for the money that will help social housing services adopt clean technology and improve energy efficiency.
The Rise and Fall of Toronto's Postwar Urban Planning (Torontoist)
The University of Toronto Mississauga historian's exhaustive account spans from the 1940s, when Torontonians embraced government-led solutions for servicing a rapidly urbanizing country, to 1980, by which time citizens were firmly entrenched at the centre of the planning process.
Canada
Canadian Home Prices Soar 17% In A Year, But There Are 'Radical Regional Differences' (Huffington Post)
"On the flip side, sales and prices continue to retrench in markets exposed to oil prices. Sales in Calgary are now down more than 40 per cent from their 2014 high, but prices have corrected a modest 3 per cent to date."
Mortgage rules requiring more than 5% down on Canadian homes over $500K kick in (CBC)
The move's intended to keep housing prices affordable for anyone wishing to enter some of Canada's hottest real estate markets, like Toronto and Vancouver.
Questionable tactics encourage B.C. home buyers to avoid taxes (The Globe)
Some real estate listings in British Columbia are marketing newly built, potentially vacant properties as personal residences, a deceptive tactic that can encourage buyers to avoid paying the GST and enable sellers to avoid declaring capital gains on multimillion-dollar transactions.
Canada's fastest cooling housing markets? 'Any city or region exposed to oil' (Global)
Gains have slowed meaningfully across the country in key markets, and in some cases, have turned into outright declines. Which markets specifically? "Quite simply, any city or region exposed to oil prices," BMO economist Robert Kavcic said.
Housing starts fall again in January (USA Today)
The recent slide in housing starts has caught some analysts by surprise. Economists surveyed by Action Economics expected new housing starts to rise 1.6% to a seasonally adjusted annual rate of 1.17 million. Last month, economists expected an increase of 2.1%, but instead saw a decline of 2.5%. Still, housing starts are up 1.8% from this time last year, and 2015 was the strongest year for home construction since 2007.
The Problem of Resegregation in Suburbia (City Lab)
There were a lot of, I think, pretty formative experiences. One was running for the legislature. I was running in a district where part of it was resegregating and part of it was gentrified. The schools were changing really dramatically. I had a very strong sense, having grown up in this place, what it was like when it had integrated schools and neighborhoods.
When Integrating the Suburbs Isn't Enough (City Lab)
Given his oft-repeated opinion that housing and schooling patterns in many parts of the U.S. reflect racial discrimination, and his urging that wealthy, predominantly white suburbs should house more poor people and people of color, it's not surprising that the Twin Cities-based academic Myron Orfield has fierce critics.
International
In Jakarta you will — like as not — be reading this in a traffic jam. As your peers speed through bucolic countryside on their morning rail journey to London you will be crawling through gridlock at about 5.2mph. That is half the speed of an average New York taxi and it won't be a relaxing drive: the average Jakarta driver stops more than 30,000 times per year.
Britain's great European divide is really about education and class (The Economist)
When it comes to the EU, this difference is everything. Education levels are "an extremely strong predictor" of an individual's views on the subject, stresses Robert Ford, an expert on public opinion: the more qualifications someone has, the more pro-European he or she is likely to be.
Realosophy Realty Inc. Brokerage is an innovative residential real estate brokerage in Toronto. A leader in real estate analytics and pro-consumer advice, Realosophy helps clients buy or sell a home the right way. Email Realosophy
Share This Article