Realosophy Team in Media Roundup, Toronto Real Estate News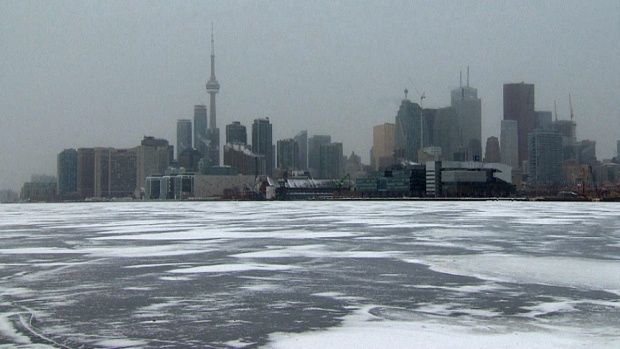 Source: CBC
All you need to know regarding the housing market in Toronto, Canada and abroad.
This week in Toronto: The spring market heats up ahead of a real estate rule change, home prices in Toronto could turn negative as mortgage rates creep up and whatever happened to the Toronto duplex?
Elsewhere: Shadow flipping in Vancouver sets off alarm bells across the schedule, Morgan Stanley pays up for deceptive mortgage bond practices and urbanization is a major driver of the Zika virus.
Toronto
As buyers rush to get ahead of real estate rule changes, spring market heats up (The Globe and Mail)
Last week's Next Move chronicled the launch of a two-bedroom bungalow into the seething mass that is the Toronto real estate market. Listing agent Sandra Pate, who set an asking price of $679,900, was expecting lots of action because the home's price put it in the target range of buyers who are most affected by an imminent change to rules surrounding mortgage insurance in Canada.
Toronto, Vancouver Home Prices To Turn Negative As Mortgage Rates Creep Up: TD Bank (Huffington Post)
Thanks to an "upward drift" in mortgage rates, home sales in Canada's two red-hot housing markets will cool this year — albeit from very high levels seen in 2015. "The lofty activity last year has likely left these two markets more vulnerable to even a gradual increase in interest rates and regulatory rule changes," economist Diana Petramala wrote.
What ever happened to the Toronto duplex? (Toronto Star)
And as Toronto is, Boston is littered with early 20th-Century homes that over the years have been converted into two rental units. The units, once refurbished with de rigueurgranite countertops, typically afford owners a bit more space and more privacy than they might find in a high-rise tower.
Should this single mom rent or buy a Toronto condo? (Money Sense)
The upfront costs of buying a home could also be detrimental to your long-term plans; moving costs, land transfer tax, closing costs and legal fees will all add up. Continuing to rent while saving and investing any extra money may be the best option for you.
Canada
B.C.'s house-flipping practices setting off alarm bells in Ontario (The Globe)
Ontario's regulator is considering issuing a registrar's bulletin, a formal notice to industry members, reminding them that agents must disclose their interests in a prospective sale to everyone involved in the transaction, along with disclosing any information that could potentially affect the value of the property.
'Shadow flipping' not limited to Vancouver real estate market (CBC)
A controversial sales technique called "shadow flipping" allows realtors to score two or even three times their standard commission on a single house by reassigning the sale to different owners at ever higher prices. But it's a practice that has left the original sellers feeling scammed.
Calgary rent prices drop by almost 20%, says website owner (CBC)
He used to get $1,750 a month from renters for his inner city property in southwest Calgary. Antar listed it in December for only $1,600 and so far, he is not getting much interest.
Jingle mail rears its ugly head in Alberta again (CBC)
Jingle mail — the act of walking away from an underwater mortgage by mailing your keys back to the bank — is a peculiarity of the Alberta residential market and an act of desperation. However, a combination of high debt and lost jobs make it an option in a province going through a significant economic reckoning.
Morgan Stanley settles for $3.2 billion over 'deceptive' mortgage bond practices (Housing Wire)
Morgan Stanley will hand out hundreds of millions of dollars in consumer relief and fork over hundreds of millions more to state governments as part of $3.2 billion settlement over its "deceptive" mortgage bond practices in the run-up to the financial crisis, the New York Attorney General's Office said Thursday.
Obama Will Seek $11 Billion for Homeless Families (New York Times)
About 26 percent of homeless families are in New York State, which had the largest one-year increase in family homelessness from 2014 to 2015, with the bulk living in New York City. As of Wednesday, about 12,000 families with children were in shelters overseen by the city's Department of Homeless Services.
Keeping the Memory of Manhattan's 'Little Syria' Alive (City Lab)
"Little Syria" or the "Syrian Quarter," as it was called, existed from 1880 to 1946 in an area of Lower Manhattan centering around Washington and Rector streets (rough boundaries in blue in the map below). It was the "mother colony" for the thousands of Arab immigrants who came to the U.S. between 1880 to 1924, before the Immigration Act of 1924 restricted their entry. Most of them eventually moved to the outer boroughs or other cities around the country.
International
Approximately one billion people live in the world's urban slums, which often lack adequate water supplies. Residents must store their water in cisterns or jars, which make ideal breeding grounds for Aedes mosquitos in tropical environments. The sheer density, lack of proper drainage, and poor garbage management in slum communities pose additional challenges to mosquito eradication.
Before their apartment tower collapsed in a Taiwan earthquake at the weekend, a young couple living on the 14th floor had already been given a clue that the building was unsafe.
So far there hasn't been much visible improvement for housing for the residents in the port zone. Luciene Braga, a spokeswoman for the Urban Development Company for the Port Region, said in a statement that the city government had appropriated properties for future housing projects and was waiting for federal funds to begin construction.
Realosophy Realty Inc. Brokerage is an innovative residential real estate brokerage in Toronto. A leader in real estate analytics and pro-consumer advice, Realosophy helps clients buy or sell a home the right way. Email Realosophy
Share This Article