Realosophy Team in Media Roundup, Toronto Real Estate News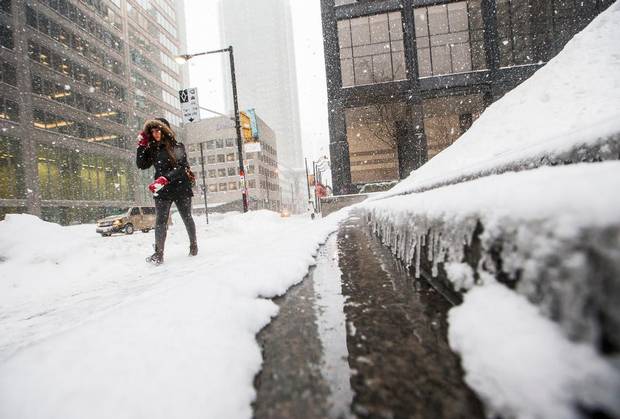 Source: The Globe and Mail
All you need to know regarding the housing market in Toronto, Canada and abroad.
This week in Toronto: Buying envy runs rampant in the 6ix, the budget doesn't deliver on housing and a unique plan for King West.
Elsewhere: Renting in Canada picks up steam, optimism for the United States housing market and China seeks to ban gated communities in China.
Toronto
In Toronto housing market, 'Everyone wants what other people want' (The Globe and Mail)
It works the other way around too: If bidders don't get the sense that competitors are lurking, they begin second-guessing themselves. Did they miss an unmistakable defect that everyone else saw?
A ziggurat for King West: Take a peek at Bjarke Ingels's plan for Toronto (The Globe)
The sentiment is warm and fuzzy. The design, however, is radical: BIG has imagined a complex that would be unlike any other building in the city – or, indeed, North America. The scheme blends an unusual stack-of-blocks form, and adds a complex weave of public and private spaces underneath and within the heart of the building itself.
Ontario budget doesn't deliver new funding for housing, other Toronto needs (Global)
Ontario's new budget doesn't serve up any major new cash for Toronto needs like social housing repairs and decaying infrastructure, instead simply reheating previous commitments.
Finding affordable housing in Toronto is hard. Finding it in accessible buildings is even harder (Torontoist)
I have a mild form of Cerebral Palsy (CP). In my case, this means that from birth, the part of my brain that is supposed to tell my muscles to hold me up while I walk simply doesn't. While other parts of my brain have picked up some of the slack, I walk with canes for balance, occasionally use a wheelchair, fatigue quicker than most people, and struggle with stairs. Ramps and elevators are much preferred and appreciated. And, despite the assumptions of many (particularly at inaccessible subway stations, as I move slowly down the stairs), escalators don't help—I can't lean on something that is moving.
Canada
'Foreign-buyer boogeymen' not solely to blame for soaring house prices: BMO (CTV)
Supply constraints and population growth are driving up home prices in Toronto and Vancouver, according to a Bank of Montreal economist, who's warning against solely blaming foreign buyers for the surging price gains.
The home ownership dream: It's the opium of the masses (The Globe)
Never mind that house prices in cities where the oil industry is a big deal are flat or falling, and that there are places in the country that haven't seen anything close to the gains in Vancouver and Toronto. Canada's new national dream is home ownership. Housing completes us.
Purpose-built residential rental market picking up steam in Canada, new report suggests (Financial Post)
A report out Tuesday from Toronto-based Altus Group says the rental push is creating a situation that, until recently, was unheard of — soft rental markets where some landlords are feeling pressed to fill their buildings.
Advocates taking Canada's housing policy to UN (Toronto Star)
On Monday, two Torontonians will be in Geneva to make the case before a United Nations committee conducting a 10-year review of Canada's compliance with the International Covenant on Economic, Cultural and Social Rights.
USA
Why The U.S. Housing Market Will Remain Alive And Kicking in 2016 (Forbes)
The housing crisis that was the epicenter of the 2008 crisis has almost finished healing. The massive overhang of foreclosures has nearly cleared, and new foreclosures are back to a long run average. There is also less debt in the system, as distressed homeowners had to sell, and also since many have shifted to renting given tighter lending standards.
There's Reason to Be Excited About the U.S. Housing Market (Bloomberg)
While the downdraft in equity prices won't make Americans feel any richer, home price appreciation should help cushion the blow.
Why Blacks and Hispanics Have Such Expensive Mortgages (City Lab)
The reasons for this are not solely practices of the recent past, such as redlining. Today, home loans are consistently more expensive for black and Hispanic buyers than they are for white buyers. Why? Because banks and other lenders direct these groups toward high-risk, high-priced products.
International
In the same directive that called for stricter building standards, the State Council of the People's Republic of China has also recommended that future residential enclaves be opened to the public. Existing gated communities would also gradually have their once-private streets integrated into the public road network. Not only would the move ease traffic congestion, the government argues, but it would also make better use of land.
Like migrants from western Europe, those from the east are more likely to be graduates than the British-born. Around three-quarters come for work, nearly half with jobs lined up before they arrive. A new deal limiting benefits for EU migrants is unlikely to make much difference to inflows: fewer will get in-work benefits, but this will be offset by a planned rise in the minimum wage; in any case Britain's job market, more flexible than the rest of Europe, remains the main attraction.
Realosophy Realty Inc. Brokerage is an innovative residential real estate brokerage in Toronto. A leader in real estate analytics and pro-consumer advice, Realosophy helps clients buy or sell a home the right way. Email Realosophy
Share This Article