Realosophy Team in Media Roundup, Toronto Real Estate News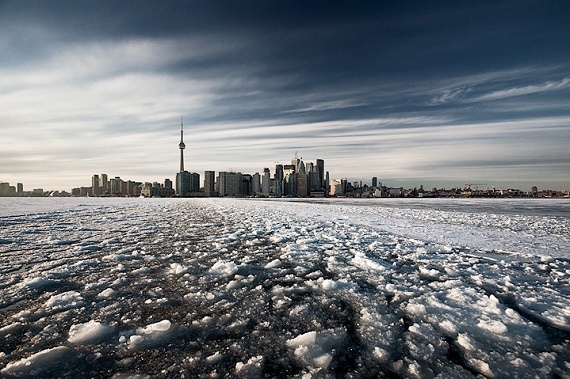 Source: City TV
All you need to know regarding the housing market in Toronto, Canada and abroad.
This week in Toronto: The east end is where it is at when it comes to real estate, the suburbs aren't far behind and John Tory makes his pitch.
Elsewhere: Canada's real estate problem, the best value in the United States can be found in Grand Rapids and a tale of two homes in the UK.
Toronto
Toronto's east end has the hottest real estate in the city (Toronto Star)
Homes north of Danforth Ave. and east of the Don River are selling fast, according to data provided by the Toronto Real Estate Board. The area, which encompasses posh Playter Estates to the west and rough-around-the edges Woodbine-Lumsden further east, boasts the shortest sale times in the city, with homes averaging a mere 12 days on the market compared to a city-wide average of 21 days.
Toronto home prices surge, but the suburbs are eye-popping (The Globe and Mail)
"The difference in the annual growth rates for the MLS [home price index] and average price was largely due to a greater share of high-end detached homes sold in the regions surrounding the city of Toronto this year compared to last," the group said.
Vancouver, Toronto make affordable housing pitches to Ottawa (The Globe)
Vancouver is offering up $250-million of city-owned property as part of a pitch to Ottawa for new affordable-housing funds. The Liberals have identified affordable housing as a key component of their promised "social infrastructure" spending. Toronto Mayor John Tory says he will be making a similar pitch when big-city mayors gather in Ottawa on Thursday and Friday.
Toronto hotel becomes temporary housing for Syrian refugees who dream of their own homes (National Post)
Families might miss an appointment for a health card while out looking for a home, she said. Housing is by far the biggest hurdle, she said, since many landlords require refugees to have someone co-sign their lease. And without an address, parents can't get their children in school.
Canada
Canada's Real Estate Problem (Bloomberg)
"It is concerning to see that degree of concentration coming from one sector," said Brian DePratto, economist at Toronto-Dominion Bank. "This underscores the importance of real estate to Canadian growth, and also reinforces how key of a risk the real estate sector is for the Canadian economy."
4 Factors That Will Determine Canada's Real Estate Market In 2016 (Huffington Post)
The Loonie is the lowest it has been in 15 years, a barrel of gas is trading for less than $30 and Canada's National Men's Junior hockey team didn't even reach the semi-finals! Compare these factors against the rising U.S. greenback and you get one gloomy economic forecast. However, there is one section of our economy that seems to be unaffected, as the real estate market is showing little signs of slowing down on a national level.
B.C. Housing studying foreign ownership in real estate market, premier says (CBC)
Housing affordability is a hot topic in Vancouver, where the rental-vacancy rate is below one per cent and the average price of a home on the west side is now more than $2.5 million.
More Canadian cities taking in Syrian refugees to ease housing backlog (The Globe)
More Canadian cities and towns will start resettling Syrian refugees to alleviate the burden on municipalities that are saying they cannot currently house any more, Immigration Minister John McCallum announced Wednesday.
The survey noted the greater Grand Rapids area has seen its economy grow by 3.9 percent in the last year while its unemployment has fallen to 3.1 percent last September. It has since fallen to 2.8 percent in December, according to state figures released earlier this week.
"It's true that instead of having taxi drivers and sous chefs, you'll end up with younger attorneys, people who work in the Design District, people who work downtown," said Adam Walker, who runs Boardwalk, a private company that owns about 700 apartments in Miami Beach and Bay Harbor Islands. "These are people who drive Porsches and are drawn to Miami Beach but don't want to live in high rises.
International
John Flynn from Hartlepool is 72. He's paying £180 a month to keep warm this winter in his north-facing end-terraced house. Les Fawcett from nearby Middlesbrough is 76. He's paying just £45 a month to keep his home cosy. What separates the two is not a greedy energy supplier - it's four inches of wall insulation.
Because more than half of the country's population now resides in cities, and the government wants 100 million more rural residents to move there by 2020, planning must become more sophisticated, officials say.
Rome's 'Rentopolis' Scandal: City-Owned Apartments for $1 a Year (City Lab)
Fancy living in a 1,160-square-foot apartment just around the corner from Rome's Colosseum? It will only set you back $106 a month—if you've got the right connections, that is.
Realosophy Realty Inc. Brokerage is an innovative residential real estate brokerage in Toronto. A leader in real estate analytics and pro-consumer advice, Realosophy helps clients buy or sell a home the right way. Email Realosophy
Share This Article