Realosophy Team in Media Roundup, Toronto Real Estate News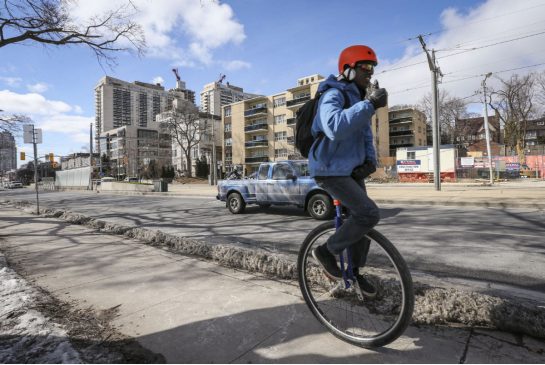 Source: The Star
All you need to know regarding the housing market in Toronto, Canada and abroad.
This week in Toronto: Bully bidders drive spring housing market, the suburbs sees intense battles being waged and fears grow over 'frothy' market.
Elsewhere: Keeping an eye on foreign investment in the Canadian housing market, the eviction economy in the United States and controversial comments on immigration in Great Britain.
Toronto
Bully bidders still running Toronto's spring housing market (The Globe and Mail)
Contestants in Toronto's spring housing market continue to fight by lobbing whopping amounts above the asking price at sellers and fending off rivals with aggressive bully bids.
Toronto's hot housing market drives big bidding wars in suburbs (The Globe)
Toronto's sizzling market may get all the attention, with the average price of a detached house topping $1.2-million last month. But it's in the suburbs where the most intense housing battles are being waged.
Fears grow over 'frothy' housing markets in Vancouver and Toronto (BNN)
"While housing continues to surpass our expectations over and over again, conditions in Toronto and Vancouver continue to look increasingly frothy," TD economist Diana Petramala said in a note to clients.
Canada
CMHC revs up search for foreign flows into soaring housing markets (The Globe)
Canada's housing agency, looking for new methods to track foreign ownership in the country's soaring real estate markets, may tap money laundering police and classify international university students as foreign buyers, according to internal documents.
Down payments keep millennials on other side of home ownership fence (The Globe)
Shannon Gillespie and her boyfriend, Paul Locking, both started working when they were young: He was 14 when he began helping out at his dad's warehouse, and she was 15 when she got hired at a local rec centre to run childrens' birthday parties before moving on to lifeguarding. Now both nearing 25, they find themselves in the enviable position of getting ready to move into their first home, a townhouse in North Vancouver, B.C. They're also thanking their lucky stars.
What To Expect From Canada's Real Estate Market This Spring (Huffington Post)
Economies and housing sectors in Calgary, Edmonton and Saskatoon are among those markets most feeling the pinch of the extended slowdown in oil and gas. For existing homeowners, this isn't great news; average home prices in Calgary dropped 3.05 per cent year-over-year in January, and in Saskatoon they fell 2.11 per cent.
Should you rent or buy? This real estate calculator will help you decide (Global)
Canadians should also consider that housing markets are regional. Outside of the red-hot real estate markets of Vancouver and Toronto, average home prices across Canada were actually down 0.3 per cent in January, to $286,911, according to the Canadian Real Estate Association.
UN raises concern over Canada's persistent 'housing crisis' (Toronto Star)
Affordable housing activists are applauding the United Nations for giving Canada "a boot in the butt" for failing to live up to its international obligations to protect vulnerable Canadians.
USA
Under conditions like these, evictions have become routine. Larraine (whose name has been changed to protect her privacy) was evicted after she borrowed from her rent money to cover part of her gas bill. The eviction movers took her stuff to their storage unit; after Larraine was unable to make payments, they took it to the dump.
Renters experience shorter commutes than homeowners in 43 out of America's 50 largest metros, according to the analysis. On average, renters in large metros had daily commutes that were one-and-a-half minutes shorter than those of homeowners, as the chart below shows. Altogether, that means renters save more than a full workday (8.7 hours) on commuting each year.
"When communities deny their residents critical services simply because of where they worship, they violate our laws and threaten the defining values of religious freedom and tolerance that are the foundation of our country," said Vanita Gupta, head of the Justice Department's civil rights division.
International
"In fragile communities particularly – and I've worked in many areas with very fragile communities over my time as a clergyman – there is a genuine fear: what happens about housing? What happens about jobs? What happens about access to health services?
EU vote uncertainty could slow UK housing market, Savills warns (The Guardian)
The firm beat City forecasts with a 16% rise in pre-tax profits to £98.6m for 2015, with revenues rising nearly a fifth to £1.3bn. Underlying profits in the UK were up 10% to £71.7m while Asia posted a 1% decline to £34.2m, with a slowdown in mainland China and Singapore. Savills has been expanding overseas, and its smaller businesses in continental Europe and the US performed well.
Realosophy Realty Inc. Brokerage is an innovative residential real estate brokerage in Toronto. A leader in real estate analytics and pro-consumer advice, Realosophy helps clients buy or sell a home the right way. Email Realosophy
Share This Article