Realosophy Team in Media Roundup, Toronto Real Estate News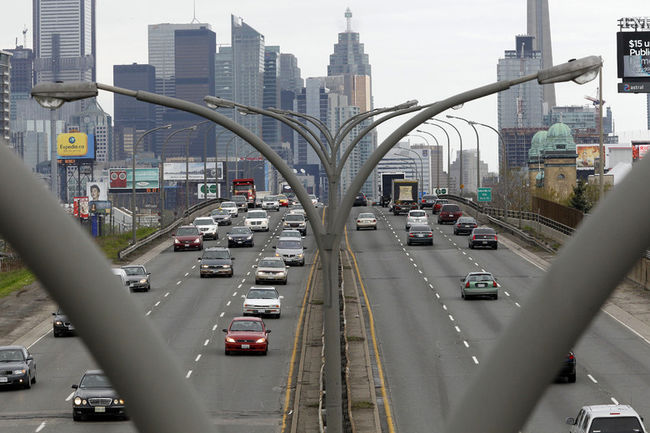 Source: Toronto Sun
All you need to know regarding the housing market in Toronto, Canada and abroad.
This week in Toronto: Chronic undersupply continues to be a problem, a Toronto condo developer runs into trouble and the Trump show hits Toronto.
Elsewhere: House affordability improves in some parts of Canada, why not to worry about the U.S. housing market and more problems for Sweden.
Toronto
Toronto's housing crisis is about chronic undersupply (The Globe and Mail)
I have been analyzing housing markets since 1982, but I've only been active in the market a few times. During those 34 years, I have lived in seven different homes and apartments. Now that I'm looking to buy a home in Toronto, what I see in the numbers is becoming personal.
Tarion concerns threaten to halt projects for Toronto condo developer (The Globe)
One of Toronto's major condo developers warned investors it could be forced to sell some of its projects if it fails to stop Ontario's new-home warranty organization from revoking its registration.
Trump vs. Trump: Inside Toronto's 5-star tower struggle (Toronto Star)
In a 29th-floor superior room at Toronto's Trump International Hotel and Tower, you can eat Trump-branded chocolate wrapped like a bar of gold. Lounging on your king-sized bed in your Trump robe and Trump slippers, you can browse a moody black-and-white sales advertisement for Trump Residences — the luxury condominiums several floors above — that invites you to "own Toronto's most influential address."
Toronto housing prices 'through the roof' ... in 1988 (CBC)
We all know the Toronto housing market is hot right now, but did you know people were freaking out about it in 1988? A CBC television story by reporter Neil Macdonald (he looks like this now) is very telling.
Canada
House affordability improving in some parts of Canada, National Bank says (CBC)
Amid the continuing escalation in housing prices in the Vancouver and Toronto areas, there are some places in Canada where home affordability is improving, National Bank said Wednesday in a new report.
Vancouver real estate firm's owner steps aside in wake of investigations (The Globe)
A Vancouver-area real estate brokerage firm says its owner has stepped aside from daily operations as the company faces at least two investigations following reports in The Globe and Mail about its business practices.
Some Syrian refugees fed up after months in temporary housing (CBC)
Some Syrian refugees living in limbo months after arriving in Canada say they feel frustrated, and ignored by settlement workers. "When we came at first, we have a hope ... but now we lost the hope," said Hatem Alsidawe, through an interpreter.
How much is your home worth? Check out our new housing data centre (The Globe)
The Globe and Mail has launched a new online Real Estate hub and House Price Data Centre to reflect the growing interest Canadian homeowners have in following a rapidly changing housing market that continues to surprise with vertigo-inducing new peaks in Toronto and Vancouver and slumping prices in Alberta.
USA
"However, household deleveraging is now complete, mortgage rates are low and banks have been loosening lending standards for residential mortgages. Therefore, an optimistic perspective is that the recent data are an aberration and housing will contribute meaningfully to growth in the remainder of this cycle"
We know from the government's own research that large-scale principal reduction works. Three years ago, the nonpartisan Congressional Budget Office (CBO) — the research arm of Congress — found that, had Fannie and Freddie embraced principal reduction after the 2008 crash, they would have foreclosed upon fewer families, saved taxpayer dollars and boosted economic growth.
Blame Geography for High Housing Prices? (City Lab)
What it shows is an inverse relationship between outward expansion and housing price growth. The more a metro is able to expand outward and create new housing supply, the less its housing prices tend to rise.
This hardscrabble Latino community, just across the Los Angeles river from the lofts and skyscrapers of downtown, is waging a vigorous and in many ways effective campaign against gentrification.
International
Sweden's housing minister has resigned following a week of mounting controversy over his contacts with Islamic organisations and Turkish ultranationalists, piling further pressure on the country's already unpopular minority coalition government.
Europe should forget Google and investigate its own shortcomings (Financial Times)
This same sentiment seems to be spreading to European boardrooms. Recently, the founders of Spotify, the Stockholm-based music-streaming service that has been engaged in a tooth-and-nail fight with some of the largest US technology companies, did the unthinkable. They voiced a distinctly American viewpoint by castigating Swedish politicians for the conditions they have to battle in their homeland. These included the acute housing shortage in Stockholm, the manner in which gains from stock options are taxed and the shortcomings of technical education — particularly for girls and young women. Little wonder that they threatened to move much of their company — lock, stock and smoked herring — to more hospitable climes.
Realosophy Realty Inc. Brokerage is an innovative residential real estate brokerage in Toronto. A leader in real estate analytics and pro-consumer advice, Realosophy helps clients buy or sell a home the right way. Email Realosophy
Share This Article