Realosophy Team in Media Roundup, Toronto Real Estate News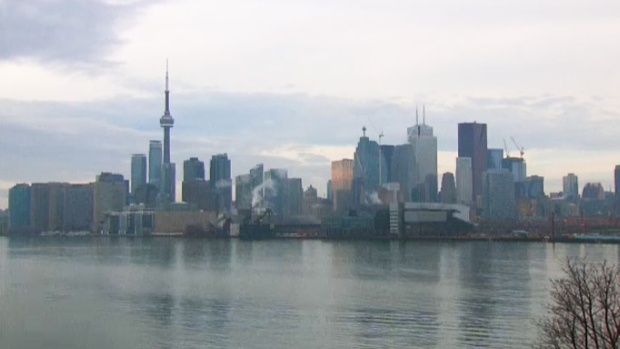 Source: CP 24
All you need to know regarding the housing market in Toronto, Canada and abroad.
This week in Toronto: Millennials think they can afford a house in Toronto, three things you don't know about the market and there's nothing free about the housing market.
Elsewhere: Housing boom rolls on in four Canadian cities, the affordable housing crisis moves in-land in the United States and housing is tougher to find in the world's big cities.
Toronto
Two-thirds of millennials expect to afford a Toronto-area home, study suggests (Toronto Star)
About two-thirds of millennials in the Toronto area expect to own their own home, according to a survey by Pollara for Bank of Montreal being released Wednesday. That's despite a higher average purchase price of $465,000 in Toronto, compared to the $350,000 national average.
Three things you won't learn about Toronto's housing market on the Internet (BNN)
Toronto's real estate market is red hot. According to the Toronto Real Estate Board, sales of detached homes in the Greater Toronto Area rose nearly 12 per cent last month. Condo sales, meanwhile, surged more than 25 per cent. That strong demand coupled with limited supply has continued to push up prices, which rose 14 per cent in the first three months of the year.
Face it, there is nothing 'free market' about the Vancouver, Toronto housing boom (Financial Post)
The standard script runs as follows. "We need to gather more data about the role of foreign non-resident purchasers before we can sensibly formulate policies. We don't want to disrupt our economies by taking rash actions. And we should not disturb the 'free market,' which is always self-correcting."
Canada
Housing boom rolls on in four Canadian cities, a 'long-awaited' correction in others (The Globe)
Month to month, Vancouver prices surged 2.8 per cent, the Teranet-National Bank index showed, followed by gains of 0.9 per cent in Edmonton and Montreal, 0.6 per cent in Hamilton, 0.3 per cent in Toronto and 0.1 per cent in Winnipeg.
A millennial's guide to buying a house (The Globe)
Bob was nervous about buying into a market he considers overvalued, but I helped ease his mind. Now he and his fiancée are owners of a $700,000, five-bedroom house in Whitby, Ont., where the real estate market is booming thanks to demand from people priced out of nearby Toronto.
Average house price in Canada jumps 15% to $508,567 in March (CBC)
Sales activity rose 12.2 per cent from one year ago and set a new record for the month. March is typically popular for home sales as the weather warms up, but this year's figure came in 14.2 per cent above the 10-year average for the month.
Can Ottawa do anything to cool down the housing market? (CTV)
Finance Minister Bill Morneau says the government is monitoring rapidly rising home prices in Vancouver and Toronto, but one money manager says there's little Ottawa can do to cool these red-hot housing markets.
USA
When Nashville Mayor Megan Barry was campaigning last year, she made increasing the city's stock of affordable housing a big part of her platform. It's not hard to see why: Home prices in the cradle of country music have jumped 58 percent over the past three years as workers flocked to the city's thriving economy. One in four renters there spends at least 50 percent of her income on rent.
Segregation Issue Complicates de Blasio's Housing Push (New York Times)
As New York City tries to spur construction of tens of thousands of apartments to meet an accelerating need for below-market-rate housing, a deeper problem has largely gone unmentioned by municipal officials: the persistence of residential segregation in one of the world's most diverse cities
In many American cities, more means more – and not in a particularly good way. More tightly regulated land use in these cities is associated with more rapidly rising rents, more acute shortages of homes for sale and more adults living with roommates in the face of rising housing costs and fewer housing options.
International
In a survey conducted last year, fewer than one in nine residents of Amsterdam, Berlin, London, Paris, Stockholm and Zurich thought that it was easy to find reasonably-priced housing. In these cities, house prices have risen at an average pace of 6.5% a year over the past three years (again, unweighted), compared with a national average rise of just 3.2%. The value of homes in four cities on the Pacific—San Francisco, Vancouver, Sydney and Shanghai—has increased by 12% a year over the past three years, twice the average national pace.
Could Europe's Empty Parking Garages Become Housing? (Curbed)
"People know how to build their own houses," explains Brillembourg. "What they don't have is a good floor and a good roof. That's what they need. We can deploy a kit of parts [and then] we can make rules, depending on how much variation we give them."
Realosophy Realty Inc. Brokerage is an innovative residential real estate brokerage in Toronto. A leader in real estate analytics and pro-consumer advice, Realosophy helps clients buy or sell a home the right way. Email Realosophy
Share This Article