Realosophy Team in Media Roundup, Toronto Real Estate News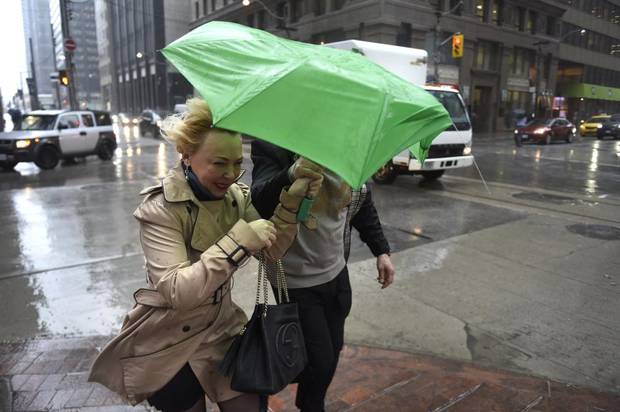 Source: Globe and Mail
All you need to know regarding the housing market in Toronto, Canada and abroad.
This week in Toronto: Widening the gap between condo towers, GTA housing developers target golf courses and the Liberals debate about housing funding for Toronto.
Elsewhere: Is there is a great Canada housing collapse coming, hot housing markets pinch seniors in the United States and what climate change is doing to one town in Mexico.
Toronto
Toronto wants to widen the gap between huge condo towers (Metro)
As Toronto's downtown core gets denser, the shrinking space between condo towers has become a pressing issue. As part of a broader plan to make downtown Toronto more livable, the city is considering changing zoning bylaws that stipulate how close neighbouring towers can be.
GTA housing developers targeting golf courses (Toronto Star)
But in recent years, the city's hot housing market — and a downswing in the number of new golfers — has turned sprawling GTA golf courses into lucrative real estate investments. World-renowned Glen Abbey in Oakville and Copper Creek in Vaughan are among a half-dozen other GTA courses that have recently confirmed plans to eventually replace their fairways with subdivisions.
Internal Liberal housing debate spills onto Commons floor (CBC)
"I was just talking about a very particular way [funding] needs to land in Toronto and he was just kind of slowing me down and sort of saying, 'Look, I just launched it,'" Vaughan says
Economist douses 'recklessness' fears in Vancouver, Toronto housing (BNN)
Canada's hottest housing markets in Toronto and Vancouver have been called "dangerously unaffordable" and "pockets of risk," but National Bank's chief economist says there's a good reason for the dizzying surge in home prices.
Canada
The coming great Canadian real estate collapse … maybe (Financial Post)
The perennial surge in Canadian residential real estate prices has made fools out of many industry analysts who have been calling for a reversal of fortune for years. This year alone, prices in Vancouver and Toronto are seen surging by as much as 20 per cent over last year for similar properties.
6 Canadian housing market forecasts that were dead wrong (Buzz Buzz Home)
"Da Bears may some day be right, especially on the hottest markets, but getting the timing down is half the challenge," Porter concludes. BuzzBuzzHome News has paired six of the forecasts Porter Highlighted with data from the Canadian Real Estate Association (CREA) and others to show how wrong the pundits got it.
Don't let your bigger home own you (The Globe)
"We're not willing to put our family in a financial situation where we're bankrupted," says Mr. Desjardins, who works as an online broker. "We're young parents, and we're not going to jump into something unless the opportunity happens and we're all comfortable with it and the math works.
USA
As young, high-earning workers flock to the San Francisco Bay Area, they are pushing up housing costs for everyone. But particularly hard-hit are people like 80-year-old Lois Plymale.
"When you look at a budget for a building, if all of a sudden your taxes are running at 30 percent of your operating expenses, there's not a lot of room for profit," real estate attorney Steve Hochberg explained. "The concept of what the mayor planned was meant to go hand in hand with a 421a."
How New York Allowed Gentrification for $16 Million (New York Times)
"I'm not happy that it happened," Mr. de Blasio, a Democrat, told reporters on Monday. "I'm not happy about the fact that I didn't hear about it in advance, before it became public."
International
It's a lot easier to picture the chaos of climate change when it's already happened. Humans have never witnessed the kind of sea level rise that's in store for us if we don't start removing carbon from the atmosphere. We've seen massive storms, but we haven't seen the frequency and intensity that is coming our way. Making clear the scientifically known but so-far unexperienced future is a vital step in grappling with what to do about it.
Hostility to large-scale European Union migration could decide the referendum (Economist)
Most Brexiteers insist on tougher controls. They say heavy EU migration burdens taxpayers, drives up welfare spending, strains public services like health and education and aggravates the housing crisis. Some argue that migration steals jobs and reduces wages, especially for the lower paid. Those who favour some immigration often prefer an Australian-style points system that would let Britain cherry-pick the best and brightest.
Realosophy Realty Inc. Brokerage is an innovative residential real estate brokerage in Toronto. A leader in real estate analytics and pro-consumer advice, Realosophy helps clients buy or sell a home the right way. Email Realosophy
Share This Article