Realosophy Team in Media Roundup, Toronto Real Estate News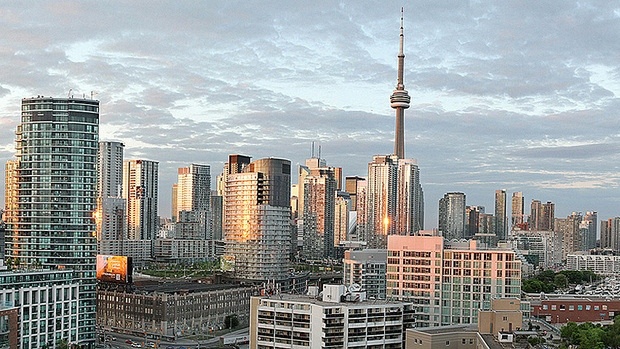 Source: CBC
All you need to know regarding the housing market in Toronto, Canada and abroad.
This week in Toronto: Move up or move out, the market shows signs of cooling and the province makes a major ruling on affordable housing.
Elsewhere: Is Canada terrified of popping the foreign-buyer housing bubble, U.S. housing starts go up and where is the most diverse city in the world?
Toronto
The real-estate affordability dilemma: move up or move out (Toronto Star)
The most common type of new home currently being developed in the GTA is the one-bedroom highrise condo unit. Before the introduction of intensification policies in Ontario just over a decade ago, detached houses on 40-foot lots were the dominant form of residence.
Toronto housing market shows signs of cooling: Report (The Star)
The number of homes sold in Canada last month hit a record as supply tightened, particularly in the Toronto area, where a fiercely competitive market is dissuading some homeowners from putting their properties up for sale, the Canadian Real Estate Association said Monday.
Province now allows Toronto to force developers to build affordable housing (Inside Toronto)
Municipalities will have the power to force developers to build affordable housing under new legislation introduced at Queen's Park Wednesday, May 18.
Don't look now Toronto homebuyers, Niagara Falls just might be your new suburb (Financial Post)
The strongest real estate market in Ontario just might be the Niagara Region, where the dollar value of sales in April soared 36.2 per cent from a year ago, a combination of frothy prices and a major uptick in sales activity.
Hard talk coming for City of Toronto's bleak finances (The Star)
Wallace will soon release a report on possible "revenue tools" — new taxes or levies on parking spaces, alcohol, gasoline, road tolls or more — to help Toronto pay for transit expansion and Toronto Community Housing repairs.
Is London the most diverse city in the world? The new London mayor Sadiq Khan has claimed that it is, but is he right? (No, it's Toronto.)
Canada
Canadian housing market hits $508,097 average price in April as sales rise to record (CBC)
Canada's housing market continues to set new records, with the average sale price up to $508,097 in April, the busiest month for home sales in Canadian history.
CMHC sees stark regional divide in Canadian housing markets (The Globe and Mail)
Vancouver and Toronto, and their surrounding regions, have been exceptionally hot, while the resource-based regions have fallen on harder times. "There will be strong variations in housing market activity across provinces," CMHC said today.
How Vancouver's runaway real estate became a national problem (Canadian Business)
The Vancouver house-price surge is exactly the sort of thing the independent agency should handle. It is a national issue: everyone knows who will be called on to clean up the mess if it bursts. The banks would feel it and likely would curb lending. CMHC would feel it because it has insured most of the mortgages Vancouverites have used to buy their inflated assets. The only ones who wouldn't feel it would be the rich Chinese whose goal simply was to collect assets outside the reach of their government.
Governments terrified of popping foreign-buyer housing bubble: Don Pittis (CBC)
There's a bidding war for government action on Canada's soaring housing market, but as fingers point to foreign buyers as a reason for escalating prices, governments at all three levels are not yet motivated to cool the market down.
USA
US housing starts, building permits increased in April (CNBC)
U.S. housing starts rose more than expected in April as builders ramped up the construction of single and multifamily homes, supporting views that the economy was regaining steam early in the second quarter.
Why the Rent is Too Damn High: The Affordable Housing Crisis (Curbed)
Beyond the frightening amount of money the average renter will be sending away on the first of every month, the truly scary part of this situation is that the math actually adds up. This steady rent increase is the rational result of a series of economic trends that have made this moment unique in the history of American housing.
How One Colorado City Instantly Created Affordable Housing (City Lab)
Planners call them Accessory Dwelling Units—plus the inevitable acronym, ADUs. What they mean are the granny flats and in-law apartments sprinkled throughout cities and towns across the land, the finished basements, above-garage studios, rehabbed carriage houses, and other outbuildings on parcels generally zoned for single-family homes.
International
Realosophy Realty Inc. Brokerage is an innovative residential real est
ate brokerage in Toronto. A leader in real estate analytics and pro-consumer advice, Realosophy helps clients buy or sell a home the right way.
Email Realosophy
Share This Article