Realosophy Team in Media Roundup, Toronto Real Estate News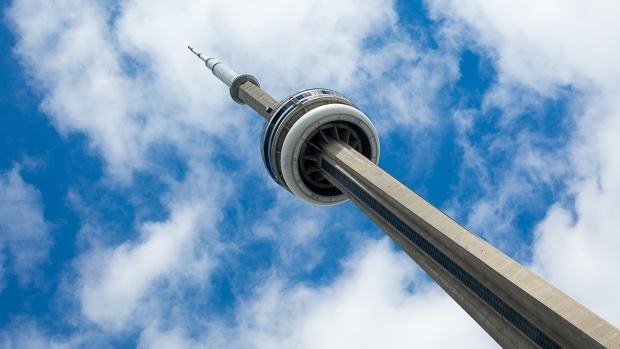 Source: CBC
All you need to know regarding the housing market in Toronto, Canada and abroad.
This week in Toronto: Housing starts edge down in Toronto, the real problem with community housing and an affordable dream.
Elsewhere: Poloz sounds the housing alarm, Trudeau calls the hot housing sector a real drag and house prices expected to fall in London for first time in six years.
Toronto
Toronto Housing Starts Edge Down in May 2016 (Market Wired)
Housing starts in the Toronto Census Metropolitan Area (CMA) trended lower at 37,324 units in May 2016 compared to 41,634 in April 2016 according to Canada Mortgage and Housing Corporation (CMHC). The trend is a six month moving average of the monthly seasonally adjusted annual rates (SAAR) of housing starts.
A Visit To The Social Housing Community Of My Childhood (NOW Magazine)
It isn't that we haven't been talking about social housing. Most everyone knows of the repair backlogs, safety issues, wait lists, funding models, concentrated poverty and the despair of the residents, and also that these problems have been deemed a crisis for global cities like Toronto. The problem is that we haven't been talking about it in the right way.
High house prices making home ownership an unaffordable dream in Toronto and Vancouver (CBC)
Unlike many house sales in Toronto, she added, her house "didn't go for a crazy amount over the asking price." The home was listed for $800,000, but Schumann declined to say how much more they paid.
Quirky Durham real estate video aims to show off more lifestyle than house (Toronto Star)
"When you have this many agents in Toronto, it's important to stand out in some way, shape or form," Filiatrault said.
Canada
Poloz Sounds Alarm on Toronto and Vancouver Housing Risks (Bloomberg)
Bank of Canada Governor Stephen Poloz gave one of his bluntest warnings to date about the country's housing boom, saying Vancouver and Toronto buyers should realize strong price gains probably can't be sustained by economic fundamentals.
Trudeau: Hot housing sector 'a real drag' on Canada's economy (BNN)
"Rising home prices, uncertainty around being able to buy your first home or upgrade as you want to grow a family is a real drag on our economy and a real drag on Canadians' opportunities."
Hot housing markets under federal investigation, says Morneau (The Star)
The federal government is conducting an in-depth examination of the country's real estate markets as it decides whether more changes are needed to rein in escalating prices or curb the impact of foreign investment on housing affordability, Finance Minister Bill Morneau said Wednesday.
Moving on up? Not in this Canadian housing market (Reuters)
Kathe Sanz was optimistic when she and her husband started looking for a larger home. Their Toronto townhouse had nearly doubled in value since they bought it and their C$1.1 million budget seemed rich enough to move up the property ladder.
USA
Brooklyn Apartment Sticker Shock (New York Times)
So when the couple began hunting for an apartment online from the Denver suburbs, where they were temporarily staying with Ms. Scheele's parents, they had no idea what they were in for. "We've always ever rented apartments in a college town," Mr. Coker said. "We knew the pricing was going to be insane, and we naïvely thought our budget would be $2,000 or $2,500, max."
How Much Does Sprawl Cost American Commuters? (City Lab)
Combining the the 50 largest metro areas in the U.S., he found, commuters pay more than $107 billion annually, which is about $1,400 per commuter, on average. Those are the dollar costs of the number of additional hours Americans spend traveling to and from work due to sprawling land-use patterns—which, by their methodology, ends up being around 3.9 billion extra hours total, or 50 hours per worker, per year.
Chinese pour $110bn into US real estate, says study (The Guardian)
A huge surge in Chinese buying of both residential and commercial real estate last year took their five-year investment total to more than $110bn, according to the study from the Asia Society and Rosen Consulting Group.
Tale of Trump and partner in Azerbaijan real estate project (AP)
Six months before he launched his presidential campaign, Donald Trump announced a new real estate project in Baku, Azerbaijan. The partner was Anar Mammadov, the son of a government minister suspected by U.S. diplomats of laundering money for Iran's military and described as "notoriously corrupt."
Share This Article