Realosophy Team in Media Roundup, Toronto Real Estate News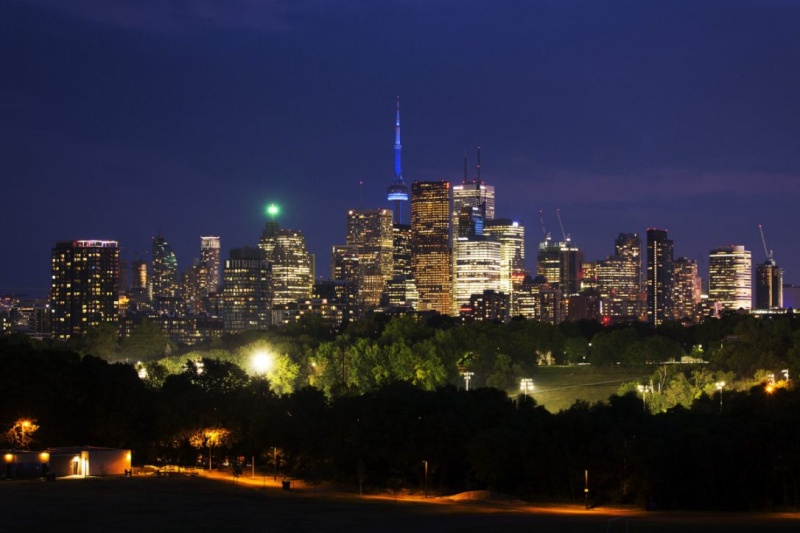 Source: Toronto Star
All you need to know regarding the housing market in Toronto, Canada and abroad.
This week in Toronto: A Summer slowdown is not in the cards, a lack of low-rise homes are for sale and is suburbia in Toronto real estate's future?
Elsewhere: Ottawa seeks ways to cool the hot housing markets in Vancouver and Toronto and the Brexit's impact is felt around the world.
Toronto
No summer slowdown in Toronto's heated real estate market (The Globe and Mail)
Toronto-area homeowners who are thinking of selling their properties may not need to wait for the traditional fall market. "I think it's going to be busy all through the summer," Patrick Rocca of Bosley Real Estate Ltd., says.
Toronto Real Estate Sees Fewer Low-Rise Homes For Sale Than Ever: BILD (Huffington Post)
They were here only 10 years ago, when there were 16,420 for sale. But those days are gone, supplanted by an era in which there were only 1,985 available in the Greater Toronto Area (GTA), as of last month.
Economist still sees suburbia in Toronto real estate future (Toronto Star)
"Some people are actually moving, but other people like the garden, the low density and their housing costs are very low out of pocket because their mortgage is paid off. They have no great reason to move. The bulk of people are staying put. That's the biggest reason listings are down," he said.
To support affordable housing, look at Toronto's land-use planning regime (The Globe)
Protecting the environment is laudable, but so too are the goals of fostering job growth, economic productivity and affordable housing. It's time to step back and undertake an economic review of the existing land-use planning regime in the Toronto region to ensure that it fosters, not inhibits, the attainment of these important economic and housing goals.
Canada
Ottawa seeks ways to cool hot GTA, Vancouver housing (The Star)
Finance Minister Bill Morneau has announced the creation of a working group to study the hot housing markets in Vancouver and Toronto, signaling that concerns about overheating are largely isolated.
Ottawa takes multi-level approach to address problems in housing sector (The Globe)
"The working group that we're setting up will review the broad range of policy levers that affect both supply and demand for housing, will look at the issue of affordability and will look at the stability of the housing market," Mr. Morneau said in the speech.
Canadian banks could survive severe housing crisis, Moody's says (The Star)
Ratings agency Moody's says that despite soaring home prices and household debt levels, Canadian banks could weather the effects of a severe housing downturn.
How Brexit could add more fuel to Canada's hottest housing markets (BNN)
And as Ottawa tries to find a way to douse the flames in Canada's hottest housing markets, cheap money just adds more fuel to the fire. If you believe foreign money is to blame for unaffordability, a low loonie ensures Canadian real estate remains on sale for rest of the world.
USA
This Is How the Brexit Could Impact New York City Real Estate (Observer)
The unprecedented referendum has inserted worldwide uncertainty into the global economy, including luxury residential real estate in New York City. Some are claiming that the Brexit might actually have a positive impact on the real estate economy of the city, which is seen as a relatively stable place to store wealth.
Brexit Could Make Your House Worth More (Forbes)
But for most Americans, the most important consequence of the decision will be Brexit's affect on U.S. real estate prices. It may seem odd that a political decision in the U.K. could have any impact on American housing prices, but such is the nature of an increasingly interconnected global economy.
Why a severe housing shortage means reduced wages for workers (PBS)
According to a new report, more than 40 million American households are spending a third of their income on rent, and housing shortages in major cities such as New York and San Francisco may ultimately lead to billions of dollars in lost economic productivity.
Razing high-rises reshaped city — a Sun-Times/BGA special report (Chicago Sun-Times)
Tate, 52, has spent most of his life at the Cabrini-Green row houses — the only remnant of what once was a sprawling Chicago Housing Authority complex on the Near North Side with more than 3,500 apartments.
International
Like many others, housing experts admit they have little idea what the long-term implications of a Brexit will be. But many seem to be optimistic the property market will stabilise once Britain's place outside of the EU is more clear.
Brexit: Five key areas to watch on the economy (BBC)
Now the UK has voted to leave that trend is likely to become much firmer - foreign buyers might be reluctant to invest the huge sums needed to buy prime London property when they don't know what the economic and political future holds.
Not all of Europe's cities are cracking down, of course. London has remained silent on the issue, while Lisbon has been positively encouraging. Furthermore, the number of vacation apartments available, even in cities where they are supposedly banned, remains fairly high. Nonetheless, the days of vacation rental free-for-all are gradually coming to an end. While landlords are typically held responsible for any law-breaking, here are the places where potential vacation apartment bookers would do well to keep an eye out.
Realosophy Realty Inc. Brokerage is an innovative residential real estate brokerage in Toronto. A leader in real estate analytics and pro-consumer advice, Realosophy helps clients make better decisions when buying or selling a home.
Email Realosophy
Share This Article