Realosophy Team in Media Roundup, Toronto Real Estate News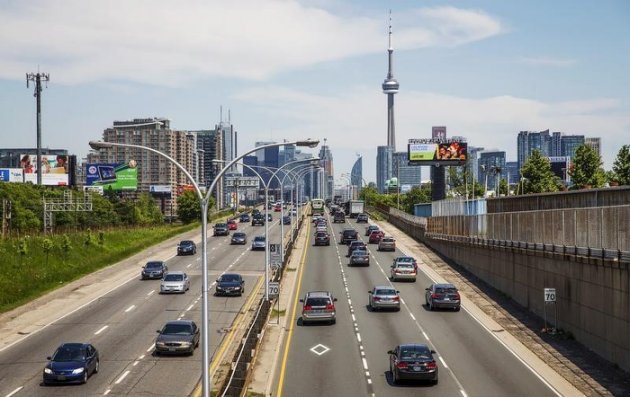 All you need to know regarding the housing market in Toronto, Canada and abroad.
This week in Toronto: Analysts calling housing market a house of cards and building code changes bring their challenges.
Elsewhere: Trudeau enters the housing discussion, U.S housing starts dip and it's not just London going through a crisis.
Toronto
Toronto's Real Estate Market Is A House Of Cards (NOW Magazine)
For a long time we've known that Toronto's hot house and condo market was entering uncharted territory. As early as 2010, Canadian Centre for Policy Alternatives senior economist David Macdonald warned that Toronto (along with other Canadian cities) was experiencing housing price increases that were "outside of their historic comfort zone."
'The party will come to an end,' TD says of housing in Toronto, Vancouver (The Globe and Mail)
Vancouver and Toronto will soon be calling it a night, Toronto-Dominion Bank says. But the end of their housing "party" won't be bad, and won't happen until next year, the bank said in a new report.
Code changes bring learning curve (The Toronto Star)
"It hasn't been a walk in the park," said David Moses of Moses Structural Engineers, who is working on both Heartwood The Beach and Cabin Toronto. He worked in B.C. for a decade and moved to Ontario 10 years ago, and so he has a background in multi-storey wood structures. "We're telling clients that even before they've bought the property to get us involved, including the city."
Canada
Trudeau warns housing solution in Toronto and Vancouver could hurt elsewhere (The Toronto Star)
Speaking Friday morning on CBC Radio in Vancouver, Trudeau said any solutions will require collaboration between all levels of government, as well as academics and stakeholders.
'Addressable problem', not a 'crisis': Money manager says Trudeau took housing rhetoric too far (BNN)
"If some people being priced out of single-detached homes in Toronto and Vancouver is a significant crisis, what would 2008 be, the apocalypse?," said David Baskin, president of Baskin Wealth Management, in an interview with BNN.
IMF housing heat map shows Canadian household debt scorching (The Globe and Mail)
It's not the first time that the IMF has issued such an alert. For that matter, such warnings have been pouring in from far and wide amid a surge in home prices in Vancouver and Toronto and their surrounding regions.
Canada's crazy real estate ride to slow down in 2017, realtors say (Financial Post)
"The long-awaited cooling of Canada's housing market may be finally at hand," said Robert Hogue, senior economist with the Royal Bank of Canada. "Only time will tell. When you look at market conditions in Canada's two hot markets, it is still very, very tight.
USA
U.S. housing starts dip, permits maintain gains (Reuters)
U.S. housing starts slipped in May as the construction of multifamily housing units dropped, but further gains in building permits suggested a rebound that would continue to support economic growth in the second quarter.
San Francisco's Housing Mania May Finally Have Reached Its Limit (Bloomberg)
After four years of crammed open houses, heated competition and dizzying price gains that sent the median cost of a home to $1.2 million, San Francisco's real estate market is starting to lose steam.
Housing anxieties are rising for many Americans (CBS)
In addition, 81 percent of respondents consider housing affordability to be a problem, one that most believe has gotten worse in recent years. Interestingly, 63 percent of those polled said a "great deal" or a "fair amount" can be done to address the issue, and more than 60 percent didn't think the problem was getting enough attention from the presidential candidates.
International
But the housing crisis is complex, and takes many forms – there are as many reasons for homelessness as there are homeless people, and building more houses won't solve the housing crisis in areas that already have a surplus of housing. In Liverpool, south Wales and much of the industrial north, whole streets of homes are vacant, but people still struggle to afford to even rent, as a recent study by Shelter shows.
Owning a second home or vacant apartment in Paris may soon get a whole lot more expensive. If new rules agreed to by Paris City Council this week pass through France's parliament, taxes on second homes in the city could rise to double that for primary residences, while taxes on permanently empty residential real estate would rise by four times.
Realosophy Realty Inc. Brokerage is an innovative residential real estate brokerage in Toronto. A leader in real estate analytics and pro-consumer advice, Realosophy helps clients make better decisions when buying or selling a home.
Email Realosophy
Share This Article