Realosophy Team in Media Roundup, Toronto Real Estate News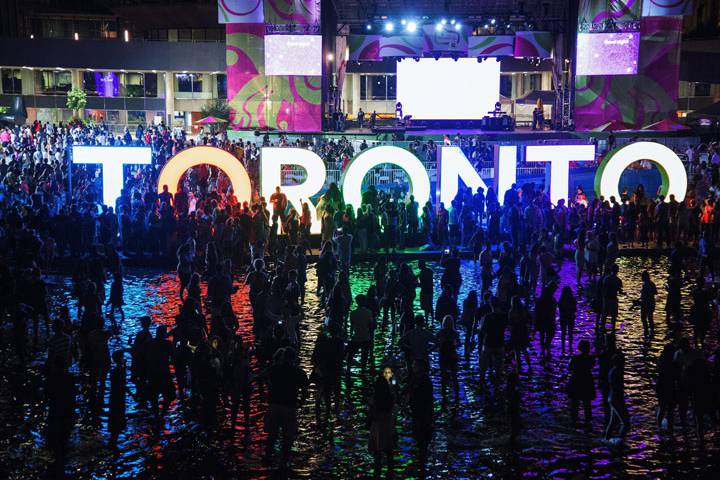 Source: Global
All you need to know regarding the housing market in Toronto, Canada and abroad.
This week in Toronto: The great equalizer in the buying blitz, CMHC cools fears of housing bubble high-rise condo market and restructuring at Urbancrop leaves hundreds of hopeful homeowners in limbo.
Elsewhere: Housing boom creates surplus for province of BC, what to do in the American rust belt and housing prices in London fall following post-Brexit
Toronto
When the housing market is the great equalizer after a buying blitz (The Globe and Mail)
Two four-bedroom houses in a subdivision east of Toronto sold within a few days of each other in June. The houses on Avondale Drive in Courtice are both built of buff-coloured brick with the doors on their two-car garages painted cranberry red.
CMHC sees no 1980s style housing bubble in Toronto high-rise condo market (Financial Post)
"Condo building activity in Toronto seems to be well managed. In spite of this encouraging information, future inventory management will be critical," said Dana Senagama principal, market analysis, with CMHC.
'Pretty disgusting': Urbancorp restructuring leaves hundreds of hopeful homeowners in limbo (Financial Post)
Today their dream, and those of many other homebuyers, lie in ruins. Urbancorp, beset by creditors in Israel and Canada, has filed for protection for some of its properties under the Companies Creditors Arrangement Act, and to restructure other properties under the Bankruptcy and Insolvency Act. A judge has approved a plan to sell the land intended for the couple's home (and 64 other homes), possibly to buyers in China.
Map charts Toronto housing prices by TTC subway stop (Blog TO)
Toronto is an expensive city, especially when it comes to real estate. For many of us, buying a home is a pipe dream considering the average price of detached house is sitting at just over $1 million. But not all neighbourhoods are that exorbitant.
Opening doors to affordable housing in Toronto (Toronto Star)
Toronto will spend more than $272 million over the next five years to boost construction of affordable housing through fast-tracked building approvals, development fee exemptions and property tax holidays.
Canada
Booming B.C. housing market helps province post $730 million surplus (The Star)
The final public accounting for the fiscal year that ended March 31 reveals a surplus budget of $730 million and economic growth of 3 per cent, well above the Canadian average, he said. De Jong had forecast a surplus of $284 million in last February's budget.
Canada's June Annual Inflation Rises on Housing Costs (Wall Street Journal)
"While inflation rates of 1.5% on the headline and 2.1% for core are not going to scare anyone, we would simply repeat that Canada continues to report among the highest inflation rates in the industrialized world, topped only by Norway and Belgium," said Douglas Porter, chief economist at BMO Capital Markets.
Canada's Hottest Housing Markets Still Skewing National Numbers (Huffington Post)
"While national sales activity remains strong, there are still significant differences in housing market trends across Canada," says CREA President Cliff Iverson. "While home sales activity and price growth are running strong in B.C. and Ontario, they remain subdued in other markets where homebuyers are cautious and uncertain about the outlook for their local economy."
Welcome to earthships: an off-the-grid solution to Canada's housing crisis? (The Guardian)
The build comes just as the Liberal government, led by Justin Trudeau, promised in its most recent budget to invest C$554m in First Nations housing over the next two years. "Really, all government housing is junk. They're not made with people in mind," Reynolds said. "This housing that we make is made to take care of people. Feed them, keep them warm, with no utility bills."
USA
Do Parts of the Rust Belt 'Need to Die Off'? (City Lab)
Many leaders of Rust Belt cities like Detroit and Dayton, Ohio, know they're losing residents, and are looking at ways to repopulate neighborhoods and bring jobs back. They're deploying strategies such as constructing urban gardens and luring businesses with tax breaks, which have produced moderate successes, at least in slowing the population decline.
Future House: 3-D Printed and Ready to Fly (New York Times)
Homes you can print, transport on the back of a truck, even fly. Although they sound like the homes of science fiction, they might well be the real residences of the not-too-distant future.
New York 'micro-apartments' have residents living small (The Star)
New York City's first "micro-apartment" complex is open for business, challenging the limits of minimalist living. What the tiny dwellings lack in square footage, they try to make up for in amenities.
Share This Article