Realosophy Team in Media Roundup, Toronto Real Estate News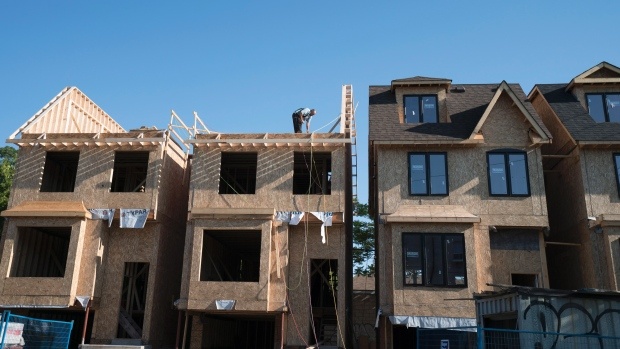 Source: CBC
All you need to know regarding the housing market in Toronto, Canada and abroad.
This week in Toronto: The first signs of a real estate bubble are here and Mayor John Tory declines to make a decision on the market.
Elsewhere: The province of British Columbia passes a landmark ruling on foreign real estate investment, Americans in Vancouver feel the backlash and choas for London's post-Brexit housing market.
Toronto
First Signs of a Real Estate Bubble in Toronto? (Move Smartly)
But my approach is to continually assess new evidence against theory and a fair bit has changed in seven months which is nudging me towards believing that — for the first time in thirty years — we are beginning to see bubble-like signs in Toronto's real estate market.
Housing intervention shouldn't be 'political' or about 'show business': John Tory (BNN)
Toronto's mayor said on Thursday he's not going to rush into a policy decision about his city's red-hot housing market, despite heightened scrutiny after British Columbia intervened to cool the country's other housing hot spot.
Home stretched: Navigating the hurdles of actual ownership in Toronto's hectic housing market (National Post)
I find I'm thinking about real estate much too much these days. You know when you want something sweet to eat, and it's barely a registered thought, but then you catch your brain going marsbarmarsbarmarsbar? Like a tic? It's been like that.
TREB wins extension on deadline to publish home sales data online (CP24)
Gleason said TREB shouldn't have to change its practices until the court can hear its pending motion for a longer-term stay, one that would remain in effect until a ruling on the board's appeal of the Competition Tribunal's ruling.
Canada
Province to tax foreign buyers of Metro Vancouver homes (CBC)
The B.C. government took steps Monday to reduce some of the pressure in Metro Vancouver's overheated real estate market, introducing legislation that would add a 15 per cent property transfer tax for foreign nationals buying real estate there.
Email from Vancouver realtor to clients suggests ways around foreign buyer tax (Global)
A letter from a Vancouver realtor to his clients suggests ways to get around the new 15 per cent foreign buyer tax implemented by the provincial government. It is just part of a howling chorus of real estate professionals upset with the province's latest legislation.
Reality check: Can B.C.'s new foreign-buyer tax cool Vancouver's housing market? (CBC)
In other words, foreigners could potentially still acquire Vancouver-area homes free of the new tax through a corporation, as long as the majority of the voting shares are domestically controlled, even if none of the equity shares are (which is a common-enough corporate structure used in firms like Google, Facebook and Bombardier to keep effective control in the hands of the company founders).
Ontario considers following B.C. on taxing foreign real estate investors (The Globe)
Ontario's Finance Minister "will be looking very closely" at a move by his B.C. counterpart to tax foreign real estate investors in the Vancouver region, as market watchers predict the push to curb speculation in Vancouver's housing market will shift more demand to Toronto.
OSFI tells some banks to test for sharp drops in Vancouver, Toronto housing markets (CBC)
Some of Canada's banks must stress test their ability to withstand a 50 per cent drop in housing prices in Metro Vancouver area and a 40 per cent drop in the Greater Toronto Area, the country's banking regulator says.
USA
New real estate tax harming foreigners working in B.C., says American buyer (Yahoo)
An animator by trade, Kerman has been living and working in Vancouver for two years. He's one of thousands of foreigners living in Vancouver — including professors, hockey players, and experts needed by local companies.
What Hillary Could Mean For The U.S. Housing Market (Builder)
A sudden surplus of cheaper rental properties might drive down rents nationwide, however, which in turn could decrease home ownership rates, according to Marquette University's Andrew Hanson. And the Democratic party has defended the Dodd-Frank Wall Street Reform and Consumer Protection Act, which has made it harder for developers to get the loans that they need to build any housing at all. This includes affordable housing, according to realtor.com's Jonathan Smoke.
Stop pretending America's housing boom had nothing to do with lending standards (Financial Times)
Why did Americans (and Spaniards and Irish) borrow so much against housing in the 2000s, only to find themselves stuck with more debt than assets? It sounds like a simple question, but it's surprisingly difficult for economists to agree on an answer.
International
Is London's great home price correction finally happening? The U.K. capital's housing market has been notoriously unaffordable for years, but in the immediate aftermath of the Brexit referendum, there are some hints that things are about to change.
Tables Look Set to Turn for Asia's Worst Property Market (Bloomberg)
The worst may be over for Asia's worst-performing property market. Macau's housing prices, which have plunged by a third since 2014, may get a boost amid signs that a two-year casino slump in the Chinese gambling mecca is near its end.
Realosophy Realty Inc. Brokerage is an innovative residential real estate brokerage in Toronto. A leader in real estate analytics and pro-consumer advice, Realosophy helps clients make better decisions when buying or selling a home.
Email Realosophy
Share This Article