Realosophy Team in Media Roundup, Toronto Real Estate News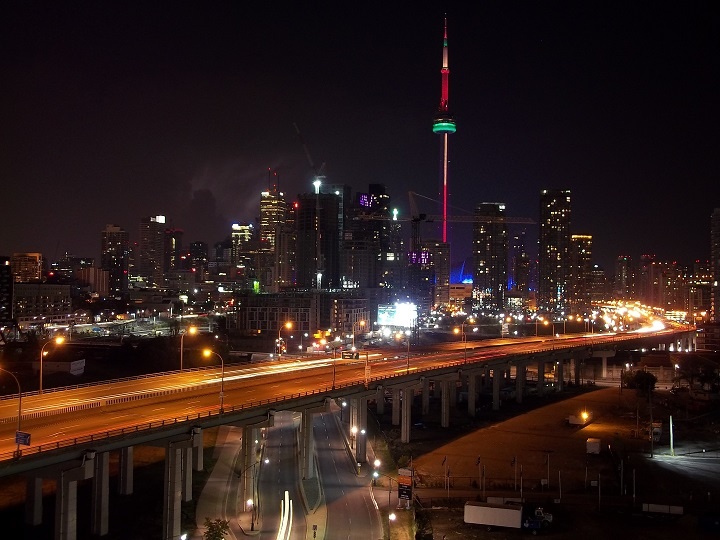 Source: Wikipedia Commons
All you need to know regarding the housing market in Toronto, Canada and abroad.
This week in Toronto: Condo inventory falls to decade low, foreign buyers snap up a house in Etobicoke and John Tory calls for governments to relieve housing supply shortage.
Elsewhere: Trudeau finds himself in a bind, starter homes remain elusive in the US and Tokyo may have found a solution to soaring housing costs.
Toronto
Toronto's condo inventory at a decade low as buyers priced out of ground-level housing eye high-rise units (Financial Post)
Homeowners in Canada's largest city facing rapidly rising prices for ground level housing are driving up demand in Toronto's condominium market, as buyers are increasingly looking for larger units.
Foreign buyers snap up Etobicoke house (The Globe and Mail)
Vancouver's tax may be Toronto's gain. West end agent Mike Donia says he sold this Etobicoke home last week to Chinese buyers scared off Vancouver real estate by that city's new 15 per cent tax on foreign buyers.
Toronto Mayor calls on governments to relieve housing supply shortage (BNN)
Toronto Mayor John Tory wants to free up unused public land for housing developments in a bid to get more supply into the tight market. In an interview on BNN, Tory said the municipal government could expedite the approval process for such projects, but only if other levels of government are willing to sell land to developers.
Tim Hudak quitting provincial politics to lead Ontario Real Estate Association (Toronto Star)
Hudak later held three cabinet portfolios, including consumer and business services, where the Ontario Real Estate Association said it "worked closely" with him on issues like electronic signatures on real estate transactions, a grow-op registry, and fighting municipal land transfer taxes.
Canada
As Ottawa doubts effectiveness of Vancouver tax to slow housing market, Trudeau finds himself in a bind (Financial Post)
Federal government officials studying the move have doubts about its effectiveness to slow the market, according to two people familiar with discussions on the matter who spoke on condition they not be identified. Offsetting factors include Vancouver's lack of supply and Canada's record-low interest rates. The federal government wasn't involved in the decision, the people said.
Foreign Buyer Tax Will Make Government Rich, But Won't Fix Housing (Huffington Post)
Even you are not hiding wealth or doing anything illicit, the 15-per-cent tax will still fail to deter a significant number of buyers. For cultural and historic reasons, property is a favourite asset class of many non-Canadians, particularly those arriving from authoritarian societies with politically volatile governments where rule of law is flimsy. Again, a 15-per-cent tithe is a small price to pay to guarantee the safety of your capital -- and bonus(!) you now have property in one of the best places to live on Earth (when it's not raining).
How Canada's hot housing markets could impact the country's big banks (BNN)
"As home prices start to fall, people get a little bit more conservative – they stop spending. When they stop spending, the economy starts to shrink," he said in an interview, alluding to similar experiences in the United States. "And then you get some employment problems from that."
Real estate agents' sales pitch to bereaved B.C. man creates storm (The Star)
That's not exactly what the note said, but that's the message Launi Smith Bowie received when she fished the letter from two Vancouver-area realtors out of her father's trash can last week. Days earlier, her mother Audry Smith collapsed at a family birthday party and later died. The loss was totally unexpected, Bowie said.
USA
In recovering housing market, the starter home remains elusive (Reuters)
Seeking a yard for her two dogs and proximity to her new government job, Alison Owen set out to buy a home this spring in the hot market of Austin, Texas. Owen's real estate agent warned the 28-year-old that she would face stiff competition in the market for entry-level homes - and he wasn't kidding.
We're At Peak Multigenerational (City Lab)
Money—or lack thereof—helps explain why this housing arrangement is back in style. The economic woes of the late-2000s brought millions of young adults boomeranging back to their childhood homes. But the trend also has to do with immigration and diversification of the U.S. population.
America's New Small Towns: Housing Developments That Recreate Village Life (Wall Street Journal)
Senoia's Gin Property is among a growing number of traditional neighborhood developments that are looking to an idealized past to recreate village life. These freshly minted, old-style communities feature leafy streets of historic-looking homes with porches and sidewalks, shared green spaces and shops.
When Public Housing Is Bulldozed, Families Are Supposed to Eventually Come Back. Why Don't They? (Slate)
Since the mid-1990s, the United States government has spent billions of dollars tearing down public housing projects—replacing many of these communities with mixed-income housing on the premise that when the poor and the middle class live together, it's better forever.
International
Tokyo may have found the solution to soaring housing costs (Vox)
But the experience of Tokyo shows that it doesn't have to be this way. Like many other major cities around the world, Tokyo is experiencing a population boom (even as Japan's overall population has stagnated). Unlike other cities, Tokyo has managed to keep its housing costs under control.
Britain's Second City Fights to Save Its Brutalist Architecture (City Lab)
None of the structures in question pre-date 1960, and all of them heavily feature concrete, that most reviled of building materials. That's because Birmingham is the latest battleground in the worldwide debate over what is currently the 20th century's most contested architectural style—Brutalism.
Realosophy Realty Inc. Brokerage is an innovative residential real estate brokerage in Toronto. A leader in real estate analytics and pro-consumer advice, Realosophy helps clients make better decisions when buying or selling a home.
Email Realosophy
Share This Article