Realosophy Team in Media Roundup, Toronto Real Estate News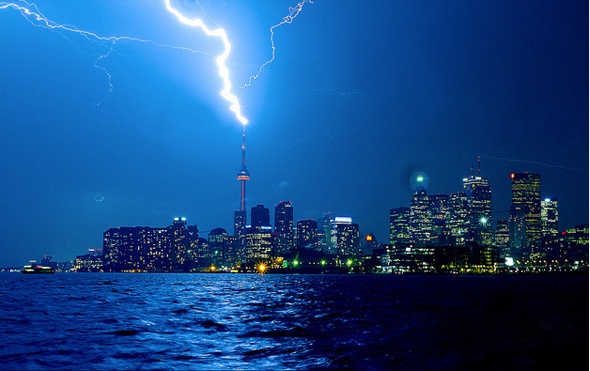 Source: Blog TO
All you need to know regarding the housing market in Toronto, Canada and abroad.
This week in Toronto: Developers sit on land hoping prices will keep rising, lack of supply drives GTA market and an Economist calls for a gentle end to house price inflation.
Elsewhere: Debating the merits of Canada's housing shortage, how America accidentally nationalized its mortgage market and the families displaced by the Rio Olympics.
Toronto
Developers sitting on land in Toronto's heated housing market in hopes prices will keep rising (Financial Post)
"If you are an owner of potential development land and you are well aware that Places to Grow (provincial policy) will result in in shortage of land by even more than currently anticipated, you will probably not be eager to sell," said Tal, in his report released Monday.
Lack of supply driving GTA house price surge, studies say (The Globe and Mail)
Toronto is in the midst of a housing heat wave, with sales activity and prices both breaking new records in July. But one thing that seems capable of putting the brakes on the market is what the Toronto Real Estate Board has called the "troubling trend" of a shrinking supply of homes for sale, particularly detached homes.
Economist calls for ways to bring 'gentle end' to house price inflation in Toronto (CBC)
Shenfeld said the focus needs to be on the supply, not the demand, side of the housing market. Raising interest rates and making it more difficult for consumers to obtain mortgages would "tame" house prices but also "tame" the larger economy, he said. Those measures would reduce home sales and home-building.
City of Toronto challenges Queen's Park over affordable housing (Toronto Star)
The city has put the province on notice that proposed legislation to build affordable housing will leave communities without desperately needed amenities such as community centres, park improvements and child care spaces,
Ontario to introduce regulations for home inspections (The Globe)
Home inspectors are one of the few professionals tied to Ontario's real estate industry that are not licensed or regulated, even though nearly 65 per cent of all homes sold on the resale market in Ontario are inspected each year, according to government estimates.
Toronto tries to go beyond the generic glass condo (Blog TO)
Vernacular architecture is a style linked to a particular locality that arises out of various considerations like available materials, technological prowess, and the economic conditions of the community in which a building is constructed. Driven by utility, aesthetic concerns are rarely a primary factor in such design.
Canada
Housing shortage? What housing shortage? (Financial Post)
These factors do contribute to high housing costs, but most of the blame lies elsewhere. City homes aren't expensive because we've run out of land to develop within cities, as is often claimed. City homes are expensive because politicians prevent available land from being intelligently developed or redeveloped.
Canada's a real estate nation, just waiting for a crash (The Globe)
A year ago, when Bank of Canada Governor Stephen Poloz cut interest rates for the second time in six months, we knew we'd have to take the bad with the good. Slashing the bank's overnight rate in half to 0.5 per cent would surely further inflate regional real estate bubbles. But that, we figured, was just the price to pay in order to fuel non-energy exports and a sustainable recovery.
Is the Metro Vancouver real estate market in free fall? (Global)
Evidence from realtors and MLS data is showing the Vancouver real estate market is in the midst of a major slowdown, with prices dropping and sales plummeting, but some experts say it's too soon to tell.
USA
How America accidentally nationalised its mortgage market (The Economist)
The strange path the mortgage machine has taken has implications for ordinary people, as well as for financiers. The supply of mortgages in America has an air of distinctly socialist command-and-control about it. Some 65-80% of all new home loans are repackaged by organs of the state. The structure of these loans, their volume and the risks they entail are controlled not by markets but by administrative fiat.
Rent-to-Own Homes: A Win-Win for Landlords, a Risk for Struggling Tenants (New York Times)
The firm, Vision Property Management, blurs the line between what it means to be a renter and a homeowner. These companies do not offer regular leases or mortgages — they offer "rent to own" contracts on homes that require tenants to make all repairs, no matter how big or small.
Areas hit hardest by the real estate bust are now seeing the highest gains (Washington Post)
"People are calling this another boom in Miami, but this is different," says Gil Dezer, president of Dezer Development, which is developing the project in partnership with Related Group. "Today's buyers have learned from the last boom, and so have developers."
International
The Families Displaced by the Rio Olympics (City Lab)
At the edge of the Jacarepagua Lagoon in Rio's Favela Vila Autódromo, three brothers stand, arms around each other. One holds an emergency flare high above his head, like a torch. He stares straight ahead as the flame burns down to the end. It takes a whole minute.
The Importance of 'Arrival Cities' (City Lab)
Heimat is a German word with no direct translation in English, likeschadenfreude, or zeitgeist. It describes the relationship between a person and their built environment, somewhere between the feeling of home and homeland. Since August of 2015, Germany has become home to more than 1.1 million refugees, migrants, and asylum seekers. This influx has German architects and urban planners asking the question: "Do we have a refugee crisis on our hands? Or a housing crisis combined with huge challenges to the ability of cities, job markets, and schools to integrate the newcomers?"
Realosophy Realty Inc. Brokerage is an innovative residential real estate brokerage in Toronto. A leader in real estate analytics and pro-consumer advice, Realosophy helps clients make better decisions when buying or selling a home.
Email Realosophy
Share This Article