Realosophy Team in Media Roundup, Toronto Real Estate News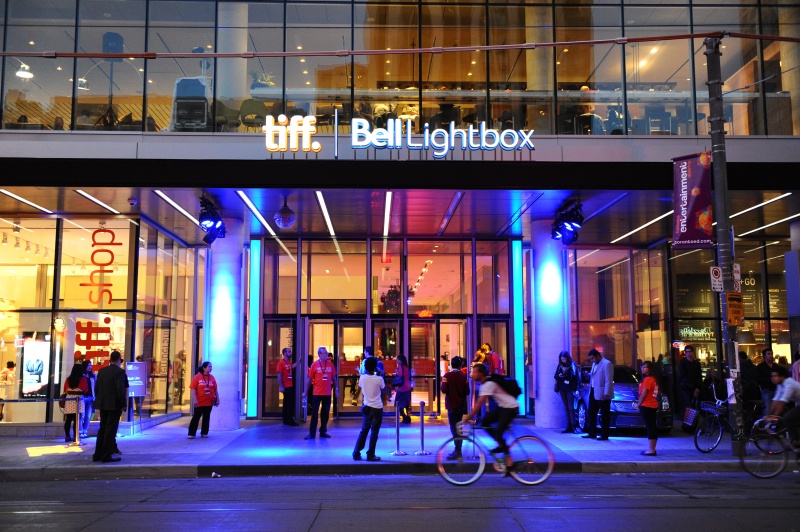 Source: Notable
All you need to know regarding the housing market in Toronto, Canada and abroad.
This week in Toronto: A spike in sales makes Toronto the hottest real estate market in Canada, where gentrification is really happening and luxury property can sell in a hurry.
Elsewhere: Canadian housing prices tick upwards in August, the ugly choice American cities face and which European cities have the most affordable housing?
Toronto
Toronto sees spike in house sales as Vancouver market cools (The Globe and Mail)
Toronto is experiencing a spike in sales of single-family homes fetching at least $1-million while the Vancouver market slows down, a trend that is forecast to carry over into the fall.
Toronto is now Canada's hottest real estate market (Blog TO)
As TD Bank's Diana Petramala says in the Globe and Mail, the average price of a home in Toronto is up 18 per cent since last year and we hit record sales in August. "Toronto's appreciation in average home prices since early 2015 has now exceeded Vancouver's," she writes.
The hidden pockets in Toronto where gentrification is really happening (Toronto Star)
House prices skyrocketed there, too. Excluding condominiums, the average price of a home increased by a whopping 140 per cent — from $319,753 in 2005 to $764,124 in 2015, according to data provided by Realosophy.
The $3.7-million house that proves luxury can sell in a hurry (Toronto Life)
The house sold in three days, for $132,000 over asking. Soltanian believes the sale price is the most that has ever been paid for a 45-foot lot in this neighbourhood.
Real estate lawyer faces discipline by Law Society (The Star)
Meerai Cho was first charged in 2014 with 75 counts of fraud over $5,000, possession of property obtained by crime and breach of trust. The charges relate to an alleged fraud where buyers lost $14.9 million in a North York condo building that was never built.
Canada
Canadian housing prices up 1.5% in August (The Globe)
Prices rose in seven of the 11 metropolitan markets surveyed in August, when compared with July. The index showed monthly increases of 2.8 per cent in the Toronto region, 2.2 per cent in Victoria, 2 per cent in Hamilton and 1.7 per cent in the Vancouver area. Ottawa, Halifax and Edmonton also posted gains, while Winnipeg, Calgary, Montreal and Quebec City had declines.
Vancouver real estate speculators taking advantage of loopholes and lax oversight (The Globe)
Convinced that his boss, a local speculator, was dodging taxes and misleading lenders, he decided to act, approaching both the police and the Canada Revenue Agency (CRA) to divulge what he knows. Mr. Lazos, who has built luxury homes in Vancouver for three decades, offered documented evidence of possible fraud and tax evasion.
CRA launches review of B.C. real estate speculators (The Globe)
On the weekend, the B.C. government urged the CRA to track down tax cheats and toughen up its rules after a Globe investigation showed a network of speculators flips homes for a profit and evades taxes by classifying them as principal residences even though they never lived there.
Almost a million Canadians couldn't handle a 1-point interest rate rise, TransUnion says (CBC)
According to a report from credit-monitoring firm TransUnion, 26 million Canadians have some form of debt, including mortgages, lines of credit, and credit-card debt. The average debtor, the company says, has 3.7 different credit products.
USA
The ugly choice American cities face (Washington Post)
There are two ways for cities to grow when they've begun to run out of housing: They can expand outward, carving new neighborhoods from the countryside, or they can turn inward, replacing small buildings with larger ones, tucking new construction on unused lots, stretching higher instead of farther out.
Most Americans Are Worried About Losing Their Housing (City Lab)
Neither the Democratic nor the Republican campaigns for the White House have focused on housing as a national appeal to voters. Only Tim Kaine, the Democratic candidate for vice president, has had much to say on the topic. It's too bad the issue hasn't found more purchase in this election: Housing anxiety ranks as maybe the biggest problem affecting the most Americans that neither presidential candidate has addressed in any prominent way.
According to a report released by City Auditor Eduardo Luna this week, the San Diego Housing Commission collects just over $1 for every $5 in accrued interest it is owed by developers, meaning the city does not receive millions of dollars it could otherwise invest in additional housing.
International
If you want to live in a European city where residents think affordable housing is easy to come by, avoid London and head for Ljubljana. That's one of the possible conclusions to draw from a massive new report on European cities published by the E.U.
Malaysia to review proposal to let property developers lend to buyers (Reuters)
Malaysia is reviewing a move to allow property developers to lend to buyers, after concerns that it may cause a subprime mortgage crisis in a country that already has one of Asia's highest household debt burdens.
Realosophy Realty Inc. Brokerage is an innovative residential real estate brokerage in Toronto. A leader in real estate analytics and pro-consumer advice, Realosophy helps clients make better decisions when buying or selling a home.
Email Realosophy
Share This Article