Realosophy Team in Media Roundup, Toronto Real Estate News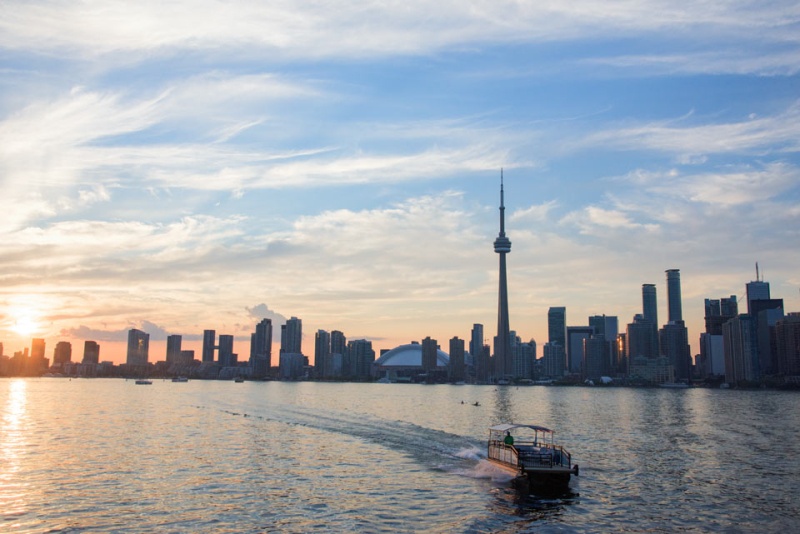 Source: See Toronto Now
All you need to know regarding the housing market in Toronto, Canada and abroad.
This week in Toronto: Real estate prices soar during hot August, Toronto is the new Vancouver but a chill is coming and the federal government mulls measures for highly charged housing market.
Elsewhere: The CMHC issues a warning, anything is for sale in Silicon Valley and McDonald's offers free housing in Eastern Europe due to labour crunch.
Toronto
Toronto real estate prices soar during hot August (Toronto Star)
Toronto home prices and sales showed no signs of slowing their climb last month in the face of dwindling listings, according to the latest statistics from the Toronto Real Estate Board (TREB).
Toronto is the new Vancouver, but this housing market will also cool (The Globe and Mail)
In contrast, the Toronto market has picked up steam. According to the Toronto Real Estate Board, existing home sales hit a record in August and the average home price was up 18 per cent (roughly $100,000) from last year. Toronto's appreciation in average home prices since early 2015 has now exceeded Vancouver's.
Morneau still mulling measures for 'highly charged' Toronto and Vancouver housing (Financial Post)
Speaking Tuesday in an interview in Hong Kong, Morneau identified housing as one of the "key" issues for his administration in coming weeks and months, and said policy makers are trying to assess the local and national "implications" of Canada's two most expensive markets.
Should house hunters buy or sell first? (Metro)
Before someone decides to hold off on selling until they've committed to a new purchase, it's important to analyze how attractive their property is to potential buyers, said John Pasalis, president and broker at Realosophy in Toronto. "You need some certainty that your house is going to sell quickly," he said.
Growth plan will fill in 'missing middle' of housing choices: report (The Star)
The Toronto region has a "missing middle" of affordable, family-oriented midrise, stacked townhouse and townhome development. They're the kind of homes that create "gentle densities" — urban villages where people live an easy walk to rapid transit, shops and services.
Ditching the traditional Toronto, GTA housing market (City TV)
As housing sales in Toronto and the Greater Toronto Area hit a record high, some people choose to not be fazed by the property wars and stress that comes with purchasing a home, but instead find unique ways to create their own definition of what a home is.
Canada
CMHC head warns of funding shortage to meet housing strategy demands (The Globe)
The head of Canada's housing agency is warning there simply will not be enough money available for Ottawa to meet expectations for a national strategy to tackle the wide-ranging problems in the housing market.
Slowdown shows Vancouver foreign buyer tax is working: B.C. premier (The Globe)
The plunge in real estate sales and deceleration in price increases in the Vancouver area last month were exactly what the government was trying to manoeuvre, and Premier Christy Clark says there will be no changes to the foreign-buyers tax.
Calgary Ranked Worst City In Canada For Affordable Housing (Huffington Post)
"Calgary is a disaster. It's a disaster for singles, it's a disaster for single parents, it's a disaster for couples with kids living on low incomes," lead author Ron Kneebone said in an interview with the Calgary Herald.
USA
Former Real Estate Investing Executive Is Charged With Fraud (New York Times)
The former chief financial officer of the real estate investing giant American Realty Capital Properties was arrested on Thursday morning at his home in Pennsylvania on charges that he fraudulently inflated financial performance numbers for the company in 2014.
No 'For Sale' Sign? Silicon Valley Buyers Aren't Deterred (NY Times)
That is increasingly the approach the house-hungry are using in Silicon Valley, where the number of homes on the market is so small that would-be buyers are driven to desperation. Their solution: seek out homes that are, in theory at least, not for sale.
Detroit named most affordable housing market in United States (MLive)
"The city of Detroit has been experiencing a renaissance in the last few years. Due to an invigorated community, culture and resurgence of young professionals, more and more people are looking to Detroit as an affordable place to settle and lay down roots," said John North, CEO of Coldwell Banker Weir Manuel in Bingham Farms, MI in a press release.
International
McDonald's Free Housing Lays Bare East Europe's Labor Crunch (Bloomberg)
In a bid to fill its own vacant jobs, McDonald's ran ads this year in Hungarian newspapers offering free lodging, with employees only required to pay utility bills. The Oak Brook, Illinois-based company declined repeated requests for comment beyond a press statement published in May.
China's Latest Hip Houses Recall the Homes of Emperors (City Lab)
But not everyone is looking to the West. The reportedly most expensive home ever listed on China's mainland—which is going for a whopping billion Chinese yuans, or $154 million—looks nothing like a typical American dream home. Sold recently in the picturesque city of Suzhou and dubbed "utopia" in Mandarin, the 72,000-square-foot estate has 32 bedrooms, 32 bathrooms, and sits on a private island with a massive lakeshore garden. It resembles the siheyuan, traditional courtyard houses once inhabited by the wealthy aristocrats of ancient China.
Realosophy Realty Inc. Brokerage is an innovative residential real estate brokerage in Toronto. A leader in real estate analytics and pro-consumer advice, Realosophy helps clients make better decisions when buying or selling a home.
Email Realosophy
Share This Article