Realosophy Team in Media Roundup, Toronto Real Estate News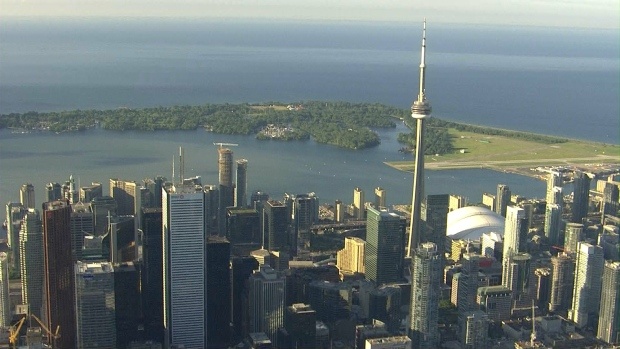 Source: CP 24
All you need to know regarding the housing market in Toronto, Canada and abroad.
This week in Toronto: A warning from a professor in BC, foreign demand shifts to Canada's largest city and a condo board's pet ban sparks vigorous debate.
Elsewhere: Vice asks if Canada is really sitting on a housing bubble, ominous signs for the U.S. housing market and why are some of China's happy couples getting divorced?
Toronto
Toronto, don't let Vancouver's housing crisis become yours (The Globe and Mail)
The issue deserves better consideration in Toronto. There is ample evidence of foreign capital's influence in Canada's largest city. Not getting it right with policy on this issue could leave it in Vancouver's unenviable position, where only a substantial price correction will get the city back to affordability, leaving many first-time home buyers underwater on their mortgages.
Foreign demand for real estate shifting from Vancouver to Toronto: report (News 1130)
TD Bank is forecasting two different futures for the Vancouver and Toronto real estate markets: prices are expected to slip in Vancouver while they continue to climb in Canada's largest city.
Toronto condo board's pet ban sparks vigorous debate (The Globe)
Condominiums and dogs are inseparable from most street-level views in downtown Toronto. Whether canines are allowed through the front door is another story and, at times, a bone of contention.
Key staffer leaves John Tory's office to lead Toronto public-housing overhaul (The Globe)
Now, as she tells city hall reporter Jeff Gray, she has ditched Mr. Tory's office for a daunting new gig with the city bureaucracy. Her task? Turn the calls for action from the mayor's task force on troubled Toronto Community Housing Corp. into a reality, even as the agency scrambles to find hundreds of millions of dollars to fix its dilapidated buildings.
Canada
Is Canada Really Sitting on a Real Estate Bubble That's About to Burst? (Vice)
But just because Vancouver's prices have shot up an unsustainable 30 percent in a year, doesn't mean the whole country's housing market is about to come down. By Hogue's account, Vancouver is an outlier when you look at the country as a whole. "We're really only talking about two markets, Toronto and particularly Vancouver, where affordability is deteriorating—not only deteriorating, but at an accelerating pace," he told VICE. "Elsewhere the vast majority of markets are balanced and not an issue."
Is B.C.'s foreign buyers tax cooling Vancouver's housing market? Too early to tell, say experts (Global)
"Sales have been trending downward in Metro Vancouver for a few months," Morrison said in a statement. "The new foreign buyer tax appears to have added to this trend by reducing foreign buyer activity and causing some uncertainty amongst local home buyers and sellers.
Is Vancouver's real estate market really in free fall? (CBC)
The truth is — unless you're one of those fortunate folks operating in the upper end of Vancouver's luxury market — the average price shouldn't mean squat to you. And here is the reason why.
Hamilton is having its moment (The Toronto Star)
That's when the Toronto real estate refugees come touring Hamilton's orange brick Victorians and post-and-beam condo conversions in search of an affordable alternative to the bidding wars and million-dollar mortgages in other parts of the region.
USA
Nearly two million U.S. homes could be underwater by 2100, report says (The Star)
More than 100,000 of those homes would be in Maryland and Virginia, according to the analysis. Another 140,000 would be submerged in the Carolinas. And Florida would face the gravest scenario of any state, with one in eight properties in danger of being underwater.
What more than 1 million Craigslist rental listings tell us about the housing market (Washington Post)
Craigslist, with its drab gray interface and homemade classifieds, has become the single largest information exchange about the rental housing market in the United States. Its digital bulletin boards have everything: apartment porn for places you'll never afford, weird fish-eye photos by amateur landlords, queries for every conceivable living space from a spare bunk to a full-sized mansion.
We're in a new housing bubble: Why it's less scary this time (CNBC)
The difference today from a decade ago is that these prices are not being driven by faulty mortgage products that people can't afford. They are being driven by a severe lack of supply of homes for sale, as well as near record low mortgage rates.
International
Why are some of China's happy couples getting divorced? (BBC)
Home purchasing rules in China treat married couples as a single unit. At present, a first-time buyer and resident of Shanghai can buy one property with a 30% deposit and 10% discounted interest rate. A married couple can buy up to two properties. The deposit for the second property has to be between 50% and 70%. So by getting a divorce, even if it's just on paper, couples can once again get the more favourable deposit rates enjoyed by individuals
Is Britain on the verge of a Brexit-fuelled house price crash? Only the data will tell (The Guardian)
The total loss for all those people who bought a property in the first nine months of the past year in London, in the run-up to the EU referendum, is a collective £1,030m (over £1bn). This is calculated by simply multiplying the number of sales on Zoopla in those nine months by the average price fall in the latest three months. This is the result of a fall of only 2.7% in the latest three months.
No One Feels Sorry for the Latest Victims of London 'Gentrification' (City Lab)
The news has rocked London... by prompting a citywide hunt for the world's tiniest violin. It's exceedingly hard to muster much sympathy for people being priced out of areas where the average resident's life earnings could scarcely purchase a broom cupboard. And in this battle pitching the super-rich against the super-super rich, families who find they can't afford extra space or homes for their kids in the most expensive areas will still earn millions when they sell up and choose to move elsewhere.
Realosophy Realty Inc. Brokerage is an innovative residential real estate brokerage in Toronto. A leader in real estate analytics and pro-consumer advice, Realosophy helps clients make better decisions when buying or selling a home.
Email Realosophy
Share This Article