Realosophy Team in Media Roundup, Toronto Real Estate News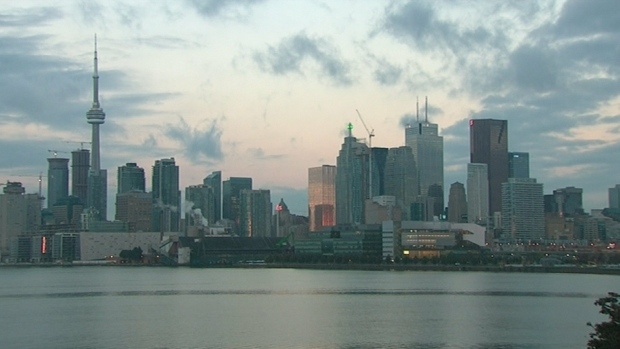 All you need to know regarding the housing market in Toronto, Canada and abroad.
This week in Toronto: Is this a good time to buy home in Toronto, would higher mortgage rates affect you at renewal and reducing red tape could ease the GTA's housing troubles.
Elsewhere: The foreign-buyer tax takes effect in Vancouver, housing villain Silicon Valley tries to make amends and Airbnb is on the defence in London.
Toronto
Is This a Good Time to Buy a Home in Toronto? (Move Smartly)
As I started my own home search a few months ago I found myself in an interesting position – for an owner of a real estate brokerage - when my partner turned to me one day and asked – "should we really be buying a home now given all the uncertainty about the market and in particular given the talk that a foreign buyer tax might be introduced in Toronto"?
What Canada's Mortgage Rule Changes Mean For You (Move Smartly)
Today, the MQR is set at 4.64%, which is about double what you would actually pay for a market five-year variable-rate mortgage, and that gap helps ensure that the borrowers most vulnerable to rate rises can afford higher payments when the time comes.
Hot Toronto real estate market means paying more, new mortgage rules could give you less buying power (CBC)
According to his calculations, someone with an annual income of $80,000 and a $40,000 down payment — an "average first-time buyer" — currently has a maximum purchase price of $520,000. But after Oct. 17, Larock says that would drop to $425,000.
To ease the GTA's housing troubles, start by reducing red tape (The Globe and Mail)
Rezoning can add almost a year to approval timelines in some cities, or less than a month in others. This process can be especially costly to home building in cities where most new builds require rezoning, such as Toronto and Pickering. In fact, the typical cost of navigating the approval process in Toronto (more than $46,000 a housing unit) dwarfs the cost in Hamilton (less than $21,000 a unit).
Star Exclusive: Mississauga to host 10-tower condo project (Toronto Star)
A parcel of land bought in the 1960s by Ted Rogers in farm country at the western edge of what is now downtown Mississauga is to be transformed into a 10-tower condo development hailed as a fitting tribute to the telecom pioneer who passed away in 2008.
Canada
Vancouver property sales plunge as foreign-buyers tax takes effect (The Globe)
Sales activity in the Vancouver area's real estate market has slumped amid uncertainty over a new B.C. tax on foreign buyers, as bidding wars dry up for homes that would have attracted multiple offers earlier this year.
Ottawa's housing reforms target foreign buyers, mortgage debt (The Globe)
Ottawa has taken a broad brush to curbing risks in the housing market, unveiling new measures to crack down on speculation by foreign investors and make it harder for homeowners to dig themselves deeply into mortgage debt.
Despite Vancouver's foreign buyer tax, it's proving to be a seller's market for townhomes (CBC)
The scene is pretty standard for what happens when a quality home in a good neighbourhood hits the market in Vancouver — dozens of house hunters at the open house, offers restricted to a single night, and, in the end, a property that goes well over the asking price after seven bidders fight for the title.
Vancouver tops list of 'bubble' cities on global real estate risk ranking (Financial Post)
"Real house prices have increased by more than 25 per cent since 2014 in the wake of a weak Canadian dollar which apparently stimulated Asian demand even further," the bank said, in its 22-page report released Tuesday. "Moreover, loose credit conditions have offset the economic slowdown due to weak commodity prices. Mortgage growth rates have been accelerating lately. In response, to still-high foreign demand, the local government has introduced an additional property tax for non-resident investors. The risk of substantial price correction appears very elevated."
Canada's Real Estate Dependence Resembles The U.S.'s Before It Crashed (Huffington Post)
The Great White North's dependence on real estate investment reached a record high this year — just like it did in the U.S. in 2005, before it started dropping for years, global banking firm Macquarie noted in a report this week.
USA
Silicon Valley, Housing Villain, Tries to Make Amends (New York Times)
Silicon Valley tech companies have often been blamed for the Bay Area's crushing rise in rent and home prices. But over the past few months, a number of Silicon Valley executives and financiers, along with hordes of rank-and-file workers, have started to throw political support behind the growing fight over how to build more housing in California.
Despite Rising Prices, More Signs Of A Slowing Manhattan Real Estate Market (Forbes)
It's increasingly becoming a buyer's market in Manhattan. After years of growth, home sales in New York's priciest borough continues to show signs of softening.
The tax rules that let real estate moguls like Trump pay no federal income tax (PBS)
But we do know the tax laws contributed to Trump's large losses. A dizzying array of tax write-offs for real estate development — including generous deductions for interest, depreciation, real estate taxes and maintenance expenses — can all help build up tax losses.
International
"There have been a few studies done by academics which said no, it doesn't really increase the price of housing," he said. "There is a housing shortage in London, [but] is it because of Airbnb? No. There are a lot of other reasons why prices are high."
Realosophy Realty Inc. Brokerage is an innovative residential real estate brokerage in Toronto. A leader in real estate analytics and pro-consumer advice, Realosophy helps clients make better decisions when buying or selling a home.
Email Realosophy
Share This Article