Realosophy Team in Media Roundup, Toronto Real Estate News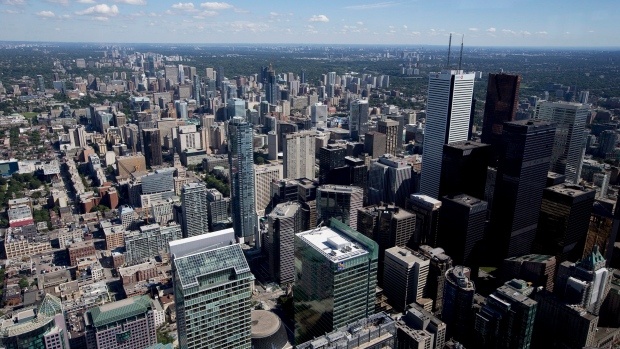 All you need to know regarding the housing market in Toronto, Canada and abroad.
This week in Toronto: First-time buyers face a stressful reality, the city makes a push for more laneway housing and what you need to know about the investors scooping up skyline property.
Elsewhere: The money vanishes from Vancouver's housing market, how the U.S. housing market will react to President Trump and Brexit boosts Germany's housing sector.
Toronto
First-time home buyers face stressful economics (Toronto Star)
First-time buyers in Toronto's hot property market must be wondering when they will catch a break. A second major bank announced Tuesday it was raising its mortgage rates — a day after the province introduced a tax refund designed to help first timers step on to the property ladder.
Ontario increases tax refund for first-time home buyers (The Globe and Mail)
"Purchasing your very first home is one of the most exciting decisions in a young person's life," Finance Minister Charles Sousa told the legislature in Monday's fall economic statement. "But many are worried about how they will be able to afford their first condo or house."
What you need to know about the overseas investors who are scooping up Toronto's skyline (Toronto Life)
Forget low interest rates and the lack of single-family homes. Agents and analysts are pinning Toronto's real estate insanity on a new scapegoat: a wave of wealthy foreign investors who swoop into showings over Skype, toss cash around like Canadian Tire money and leave their luxury penthouses empty.
Unethical dealings in hot Toronto real estate market under the microscope (The Globe)
The flurry comes after Marketplace shone a light on agents who end up "double-ending" a higher-than-average percentage of their deals. The practice, also known as multiple representation, involves an agent who represents both the buyer and the seller for the same property. Multiple representation also refers to a broker or agent representing more than one competing buyer in the same transaction. It's within the rules but only if the parties are fully informed and agree to it in writing. There can be no sharing of confidential information.
Toronto making a big push for more laneway housing (Blog TO)
Ward 32 Councillor Mary-Margaret McMahon and Ward 18 Councillor Ana Bailão are working together on bringing laneway suites to Toronto. These are detached units located behind more traditional properties and help to transform empty or underused spaces, such as a garage, shed or parking pad.
Canada
Vancouver's Housing Market Has Seen 42% Of Its Money Vanish (Huffington Post)
As Toronto and surrounding regions hit new heights, Greater Vancouver's market is crumbling. After peaking earlier this year, the amount of money flowing through it shrank by 42.1 per cent this October from the same month last year.
Vancouver council approves Canada's first-ever vacant housing tax (The Globe)
Vancouver council has approved Canada's first-ever tax on vacant homes, despite hearing from a raft of people who say it will penalize owners of modest second homes who use their properties regularly instead of pure investors.
Stress Test Indicates Canada Housing Prices Could Drop Precipitously (Wall Street Journal)
The report comes less than a month after the agency warned it had found "strong evidence" of problematic conditions in the overall Canadian housing market. Rapid price growth in the major cities of Vancouver and Toronto has recently spread to other markets, CMHC said in October.
Trump's win is a game-changer for mortgage strategies in Canada (The Globe)
Mr. Trump's plan is to stimulate the slow-growing U.S. economy by spending big on infrastructure, and that has financial markets worrying about inflation. As a result, investors are dumping bonds and causing certain interest rates to rise. Mortgage rates could be affected at any time.
USA
What's at Stake in Trump's Pick to Lead HUD (City Lab)
Rumors about the next secretary of the U.S. Department of Housing and Urban Development are not burning down the house. The names for the person President-elect Donald Trump will tap to lead HUD are not swirling as fast as the speculation about his potential picks to lead up State, Treasury, or Defense.
Housing could become even less affordable under President Trump (Business Insider)
"The higher demand for homes would push up house prices, and pretty soon the next generation would find themselves struggling to qualify for sufficient mortgage finance," Pointon said. "And, as we learned just a few years' ago, loosening lending standards can lead to dangerous housing and credit bubbles, which cause real damage when they eventually pop."
Hot or not?: The housing market has everyone holding their breath (Salon)
U.S. home sales were slowing even before Donald Trump emerged as the next president of the United States. Now in the wake of Trump's surprise victory, mortgage rates are rising fast. Lenders are concerned Trump will aggressively cut taxes and boost infrastructure spending, which would drive up the cost of managing the U.S. debt, increase inflation and give the Fed cause to raise the key rate that underpins all consumer borrowing.
International
The day after the UK voted to leave the European Union was a busy one for Formart, the German real estate developer. "We got three orders for condominiums in Frankfurt," says Saul Goldstein, whose private equity group ActivumSG runs funds that own Formart.
The group has already taken over a grand but threatened neoclassical building (with the landlord's permission) for use as an artistic and social center. Now it plans to develop as a platform for rolling out restorations across the neighborhood. Its objective: bringing long-term residents together with groups including craftspeople and refugee-support volunteers to make sure that buildings in the area are saved and put to good use. So far, Communitism is notable for its impressive ethos, rather than its size. By taking matters into its own hands, it could provide a model for activists working in cities where government cash or goodwill is absent.
Realosophy Realty Inc. Brokerage is an innovative residential real estate brokerage in Toronto. A leader in real estate analytics and pro-consumer advice, Realosophy helps clients make better decisions when buying or selling a home.
Email Realosophy
Share This Article