Realosophy Team in Media Roundup, Toronto Real Estate News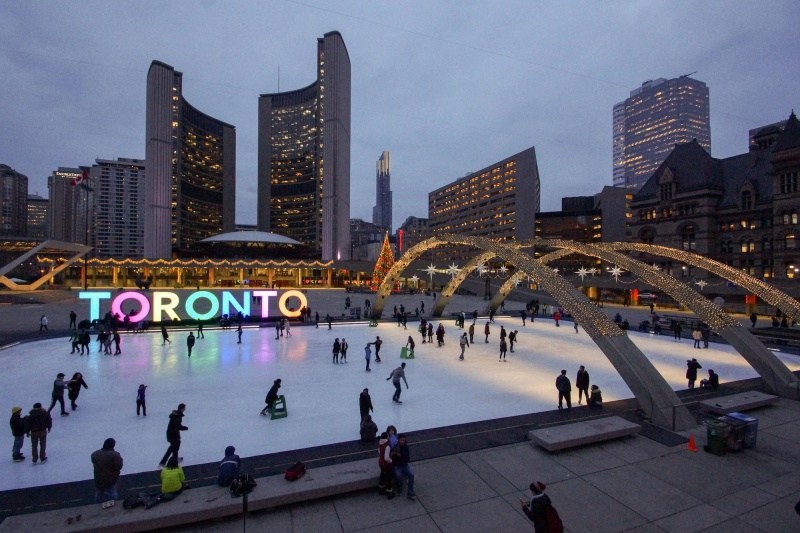 All you need to know regarding the housing market in Toronto, Canada and abroad.
This week in Toronto: The housing market takes a breath, rentals are still hot and the rental stigma fades as housing prices continue to climb.
Elsewhere: Housing prices are hurting Canada's middle class, a new study says low-income housing doesn't affect nearby property value and the city with the world's toughest Airbnb laws.
Toronto
Toronto housing market takes a breath as buyers think globally (The Globe and Mail)
Listings are dwindling, as they typically do at the end of November, but agents feel the pause came a little earlier this year. "It feels to most people that it's been going on for a few weeks," she says.
Canada's vacancy rate rises; Vancouver, Toronto rentals still hot (The Globe)
Canada's rental vacancy rate edged up in 2016 as the supply of apartments increased, but rental housing was harder to find in Vancouver and Toronto, where a long housing boom has driven real estate investment and a condo building boom.
Rental stigma to fade as housing prices climb, researcher says (Toronto Star)
In another decade, renting will no longer be a dirty word when it comes to housing in the Toronto region, predicts a researcher who has looked at housing markets in Europe and Australia.
Ontario minister of housing looks at strengthening protections for landlords (CBC)
One day after CBC News published an exclusive story about a Kingston, Ont., man's frustrating experience trying to evict a family who trashed his property, Ontario's minister of housing says he has been gathering input for the last five months on how to improve the province's landlord and tenant legislation.
Canada
Housing prices are hurting Canada's middle class, OECD warns (CBC)
The Paris-based intergovernmental agency said Canada's economy has adjusted to the fall in commodity prices, with activity shifting from the energy to non-energy sectors. It predicted Canadian GDP would grow 1.2 per cent in 2016 and 2.1 per cent in 2017, a rate slightly more optimistic than the latest predictions from the Bank of Canada.
Foreign ownership of Canadian condos down from 2015: CMHC (CBC)
Foreign ownership of existing Canadian condominium units in Canada's three biggest cities has declined in 2016 compared with the previous two years, according to a CMHC report that aims to shed light about foreign buyers on Canadian real estate.
Hamilton housing prices will keep driving locals away: CMHC (CBC)
As housing prices go up and full-time jobs go down, Hamiltonians are moving to outlying areas like Brantford, St. Catharines and Caledonia just to be able to afford a house. And a senior market analyst with the Canada Mortgage and Housing Corporation (CMHC) says that migration trend is only going to continue.
Landlords facing 'grim' times as Calgary vacancy rate rises (Calgary Herald)
Hope Street Real Estate Corporation, which directly manages the tenancies of 3,600 landlords in Alberta, released a report this week based on data from its own operations as well as Internet listing sites such as Kijiji and RentFaster. According to its report, 37 per cent of the advertised rental properties in Calgary do not currently have a tenant living in them, and the average property spends 59 days on the market before being rented.
USA
Low-income housing doesn't affect nearby property value, says new study (Curbed)
"There's a lot of myth and rhetoric that people hold onto," she says. "But when we look at property values in general—and to be fair, these are expensive markets—it doesn't really affect the value of surrounding property. You're just adding supply."
Will Trump affect Boston's real estate market? (Boston Globe)
Billions of dollars in global capital have sluiced into Boston's real estate market in recent years. That money has fueled blue-collar construction jobs of the sort the president-elect promises to create by the millions. Yet it has also financed many of the city's newest luxury towers that, to some, are symbols of the deepening inequality behind the country's economic discontent.
Potential Conflicts Around the Globe for Trump, the Businessman President (New York Times)
Several of Mr. Trump's real estate ventures in India — where he has more projects underway than in any location outside North America — are being built through companies with family ties to India's most important political party. This makes it more likely that Indian government officials will do special favors benefiting Mr. Trump's projects, including pressuring state-owned banks to extend favorable loans.
International
The new law allowed some loopholes. Landlords can still legally rent out up to 50 percent of a home they actually live in, and entire homes can also be rented out under special circumstances. But while Berlin-wide figures are unavailable, the number of such permits granted remains tiny. Meanwhile, fines of up to €100,000 ($106,000) for any landlords or tenants (but not guests) breaking the law make this the toughest crackdown on vacation apartments anywhere in the world. The question is, has it worked?
This pattern of low fertility, notes demographer Gavin Jones, suggests that rapid urbanization has already made the notion of the one-child policy antiquated. Now, even with fertility policies being loosened, many Chinese families are opting not to take advantage, largely due to the same reasons cited in other parts of the world: the high cost of living and high housing costs.
Realosophy Realty Inc. Brokerage is an innovative residential real estate brokerage in Toronto. A leader in real estate analytics and pro-consumer advice, Realosophy helps clients make better decisions when buying or selling a home.
Email Realosophy
Share This Article