Realosophy Team in Media Roundup, Toronto Real Estate News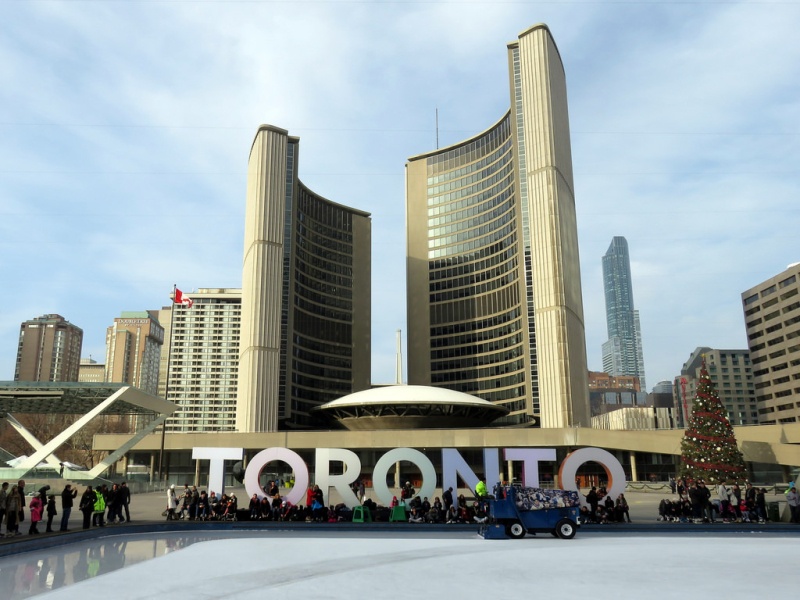 All you need to know regarding the housing market in Toronto, Canada and abroad.
This week in Toronto: Toronto is the least affordable housing market in the country yet home buyers remain optimistic and no December slowdown is expected.
Elsewhere: Vancouver housing prices face a double-digit correction, Philadelphia sheds affordable housing and Italy is overwhelmed.
Toronto
Toronto eclipses Vancouver as country's least affordable housing market (Toronto Star)
Toronto's screaming real estate prices have made it the least affordable market in the country, with the relatively scarce supply of detached housing one of the leading stressors, according to RBC.
Home buyers optimistic about GTA real estate market, research finds (The Star)
High prices and tighter lending conditions aren't dampening consumers' optimism and enthusiasm for real estate in the Toronto region, where half of homebuyers still expect to purchase that most expensive and elusive asset, a detached home.
No December slowdown in housing sales as search for homes expected to extend through Christmas (Financial Post)
Sotheby's International Realty Canada says the first couple of weeks of December have not seen any type of slowdown in the Toronto housing market — consumers are expected to keep searching and buying for property right up until Christmas day.
Five housing hacks from cities around the world Toronto could learn from (Metro)
New York University has launched a pilot program that's matching students with seniors who have spare rooms in a bid to find budget friendly housing. The idea has lots of people talking about affordable solutions to red-hot real estate markets, like Toronto's.
When Liz's parents sold their Leslieville home, where she'd lived since she was 13, she figured it was time to find her own place. She rented a tiny bedroom in a house at Broadview and Danforth for $650 per month, but, a few weeks after move-in, she found out that her landlord, too, was planning on selling. It was early August, and Liz had until mid-September to find a new place. Hoping to live near her yoga studio at Queen East and Greenwood, she started looking for bachelor apartments in the east end for around $800 per month.
Canada
Vancouver house prices face double-digit correction: Royal LePage (The Globe and Mail)
Vancouver's long-awaited housing correction may be around the corner: Prices are headed for a double-digit decline in 2017 as buyers drop out of the market, says the head of Canada's largest real estate services company.
Massive drop in housing prices would still leave Canadian households with more equity than debt (Financial Post)
DBRS, a ratings agency, said in its third quarter report out Tuesday that the average Canadian household had a net worth of $726,000 which includes $263,000 in home equity. The numbers are based on Sept. 30, 2016 data. The company said that net worth as a percentage of disposable income had reached a high of 843 per cent in the third quarter, based on data that goes back to 1990.
The Bank of Canada just laid out how the economy could tank (Macleans)
In recent months the Bank of Canada has ramped up its warnings about heavily indebted households and the unreasonable expectations driving the housing market, yet all indications are that Canadians have stuffed cotton in their ears.
The doomsday scenario: Why you're more tied to real estate than you think and what you can do about it (Financial Post)
Now that we have gotten that out of the way, this article is about what happens if they go down. It is not a prediction, but just trying to paint a picture of just what might be in store for Canadians — and outlining things you can do today to protect yourself.
In real estate, transparency is better than mystery pricing (The Globe)
House hunting has never been simpler. Real estate listings for any city, suburb or rural hamlet across Canada are just a search term and a mouse-click away. You can see asking prices, take a virtual tour, look up heating costs, check out the latest property tax assessment – but don't ask the realtors' associations who control the main listing services to make public the price these houses sold for. They'd rather keep that private and proprietary.
USA
As It Gentrifies, Philadelphia Is Shedding Affordable Housing (City Lab)
"Over time, gentrifying neighborhoods became less accessible to more vulnerable residents," says Eileen Divringi, community development research analyst at the Philadelphia Fed. "The challenge that develops from an inclusive development standpoint for the city is that there's a risk of redistributing the more vulnerable residents to more far-flung distressed parts of the city where their access to opportunity might be even worse—[it's] an exacerbation of existing neighborhood inequalities."
Ben Carson's Warped View of Housing (New York Times)
What triggered his outburst was the administration's decision — long overdue — to begin paying attention to the Fair Housing Act of 1968 and its mandate to "affirmatively further" fair housing goals. Among other things, this meant making a good-faith effort to break down patterns of racial and economic segregation that, perversely enough, had been promoted by the government itself.
California Billionaire Proposes Housing The Homeless In Shipping Containers (Vanity Fair)
Part of the problem is California's NIMBY culture: The San Francisco Chronicle reports that Mountain View built just 779 housing units between 2012 and 2015, at the same time that it added 17,921 new jobs. Another is Silicon Valley's larger failure not to live up to its own ideals. The issue isn't that John Sobrato hopes to house the homeless in shipping containers; it's that, in one of the wealthiest enclaves in the United States, such a solution is needed at all. Perhaps if more Bay Area geniuses spent half as much time trying to save the world as they do trying to change it, they might repair the social safety net in their own backyard.
International
The Italian Coast Guard has its hands full responding to the barrage of calls for rescue placed over satellite phones by distressed migrants at sea. Local municipalities have no housing for the migrants who try to keep moving north, and the police face the gruesome task of identifying the waterlogged bodies of those who die before they reach shore.
Putting a new roof over India's slum dwellers (Asia Times)
When Hasit Ganatra was brainstorming modular housing ideas for Indian slums four years ago, he did not realize that what residents wanted most were good roofs: durable and leak proof that could also be used to store water and dry chillies.
Realosophy Realty Inc. Brokerage is an innovative residential real estate brokerage in Toronto. A leader in real estate analytics and pro-consumer advice, Realosophy helps clients make better decisions when buying or selling a home.
Email Realosophy
Share This Article