Realosophy Team in Media Roundup, Toronto Real Estate News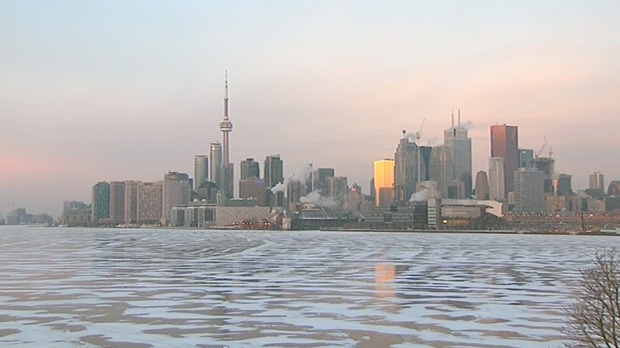 Source: CP 24
All you need to know regarding the housing market in Toronto, Canada and abroad.
This week in Toronto: Incredible short-term appreciation, the hot housing market spills into condo rentals and high prices forces buyers to think creatively.
Elsewhere: 2016 was a record setting year for housing in Canada, Obama's impact on the housing sector and UK housing stock value soars.
Toronto
Downtown Toronto home appreciates 62% in two years (Toronto Star)
In a sign that Toronto's real estate market is off to a hot start this year, a home on Palmerston Ave. north of Bloor St. near Bathurst St., has sold for 62 per cent more than the sellers paid two years ago.
Toronto's hot housing market spills over to condo rentals (The Globe and Mail)
Toronto's sizzling housing market is spilling over into the region's rental market, pushing up rents to new records as tenants fought over a shortage of rental listings.
Toronto housing prices force buyers to think creatively (The Globe)
The options include tiny houses, home sharing, moving to the distant suburbs and even renting. Or, as suggested in this video on The Beaverton's satirical website, you can look at homes that were the site of a grisly murder. HGTV personality Bryan Baeumler plays along by talking up a new show called Crime Scene Interiors.
History Repeating Itself? Toronto's Long Record Of Housing Busts (Huffington Post)
In the case of the bubble-mongers, though, they may not have been wrong. They may have simply underestimated just how long this boom would go on. If history is any indicator, when the boom busts out, Toronto will be in for a long decline. It's just a question of when.
Tuesday, Jan. 17, is the best day to buy a house in Toronto, realtor says, but not all are convinced (Financial Post)
Toronto real estate firm TheRedPin maintains, based on six years of research, that Tuesday, Jan. 17 is the best day to buy a home in the Toronto area — an assertion that not everybody is ready to believe.
Canada
2016 was a record-setting year for Canada's housing market (The Globe)
Ontario and British Columbia accounted for 66 per cent of last year's Canadian sales of existing residential properties – volume rose 9.4 per cent to 243,400 transactions in Ontario and climbed 9.5 per cent to 112,209 sales in B.C.
Real estate sector expected to move away from 'feast and famine' this year (CTV)
That trend will be driven by lower prices in Greater Vancouver and strong but moderating price growth in the Greater Toronto Area, the real estate company said. "The disparity in home price appreciation between Canadian regions has never been greater than that seen in 2016, with rates ranging from double-digit extremes in some cities to negative growth in others," Phil Soper, president and CEO of Royal LePage, said in a statement.
CMHC hiking mortgage insurance premiums for third time in four years (The Globe)
The move is a response to stricter new capital requirements for mortgage insurers that the Office of the Superintendent of Financial Institutions introduced at the start of the year, part of a broader move to make the mortgage industry more responsive to what regulators see as potential risks to the housing market.
How a real estate developer's efforts to silence a critic failed (Macleans)
If it seems strange that a company as large as Fortress would be so vociferous in its pursuit of someone's tweets—Rabidoux's Twitter account has just 3,800 followers—it helps to understand that the company has earned a reputation for regularly threatening to sue those who comment about it unfavourably on social media and in online forums.
USA
10 Historians on What Will Be Said About President Obama's Legacy (Time)
In the near-term, he brought stability to the economy, to the job market, to the housing market, to the auto industry and to the banks. That's what he's handing over: an economy that is in far better form than it was when he took over. And you can also say he'll be remembered for his dignity, grace, and the lack of scandal. And then the question is in the longer term what have you left for the future that will be remembered by historians years from now. Some of that will depend on what happens to health care.
The Foreclosure King Faces His Critics (City Lab)
Senators peppered Mnuchin with questions about the 60,000 foreclosures that coincided with his tenure at OneWest, which he sold in 2015. That figure includes 36,000 foreclosures in California—an aggressive practice that earned Mnuchin the nickname of the "foreclosure king."
Pennsylvania town has highest rent-income ratio in United States (Philly Voice)
By a wide margin, Allentown had the highest percentage change in median rent-to-monthly income from 2011 to 2014, with an increase of more than six percent. Philadelphia came in at number 11 among the 30 U.S. metro areas listed among the worst in the study.
International
However, growth is likely to slow because of Brexit and curbs on lending, said Lucian Cook, director of residential research at Savills. "In the past three years, low interest rates and strong consumer sentiment have combined to deliver very strong value gains. However, we are unlikely to see anything like the same growth in the value of UK housing stock over the next three to five years," he said.
Such spaces aren't hard to find, but barriers to converting storage space to living space can be difficult to overcome. Often the spaces are left unused because store owners are worried about noise and nuisance complaints. When wealthier residents purchase such homes, it's not uncommon for them to indulge in a form of backdated nimbyism, fighting to reduce noise nuisance even though these issues existed in the area while they were making the decision to buy.
Realosophy Realty Inc. Brokerage is an innovative residential real estate brokerage in Toronto. A leader in real estate analytics and pro-consumer advice, Realosophy helps clients make better decisions when buying or selling a home.
Email Realosophy
Share This Article