Realosophy Team in Media Roundup, Toronto Real Estate News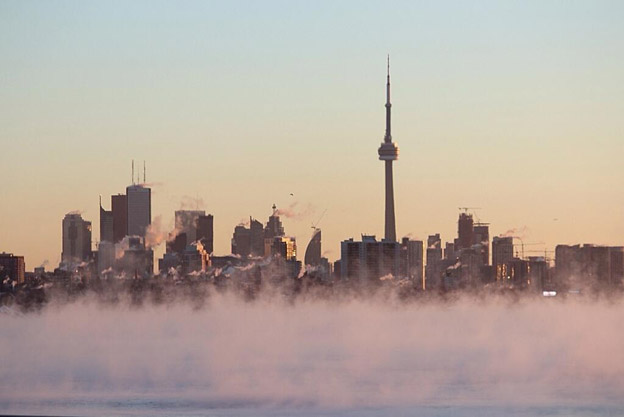 Source: Toronto Life
All you need to know regarding the housing market in Toronto, Canada and abroad.
This week in Toronto: Average home prices continue to climb, limited supply will lift inflation and the anatomy of a real estate disaster.
Elsewhere: Vancouver's housing market may be returning to sanity, Manhattan resale prices take a tumble and a regulatory move could hamper China's wealthy from splashing the cash abroad.
Toronto
GTA real estate market conditions presage further rise in home prices (The Globe and Mail)
The price for all housing types sold in the GTA averaged a record $729,922 last year, up 17.3 per cent from 2015. It marks the 20th consecutive year that average house prices have gone up in Canada's largest housing market.
Limited housing supply in Vancouver and Toronto will help buoy house price inflation: report (Financial Post)
Limited housing supply in the key Canadian markets of Vancouver and Toronto will help maintain national house price inflation this year, even as recent government and regulatory curbs kick in to slow the growth rate, according to Oxford Economics.
Anatomy Of A Real Estate Disaster (Toronto Life)
Urbancorp was one of Toronto's most prolific and respected developers. When the company filed for bankruptcy protection last April, nearly 200 pre-construction buyers lost their future homes and their best chance to break into the market. Anatomy of a real estate disaster
Stop blaming the Greenbelt for Toronto's housing prices (The Globe)
These policies do influence where and what the region builds, shifting housing starts from predominantly car-dependent low-density subdivisions to more multiunit housing. However, to suggest government policy is the primary cause of high housing prices disregards the many bigger factors and paints an unhelpful picture that we are running out of land and bumping up against the Greenbelt – which has been shown to be false.
Expecting to buy or sell a home in Toronto in 2017? Here's what to expect (Metro)
"As the craziness continues, I suspect that might trigger some bigger changes," he said in reference to government measures already implemented this year such as more rigorous stress testing of lending qualifications.
Canada
Vancouver's housing market may be returning from 'insanity' (Toronto Star)
Vancouver's long-awaited housing correction may be around the corner: prices are headed for a double-digit decline in 2017 as buyers drop out of the market, according to the head of Canada's largest real estate services company.
What the housing market could look like in 2017 (Global)
These changes, introduced in October and November, require homebuyers looking for an insured mortgage to pass a "stress test" and qualify for a mortgage rate at the five-year Bank of Canada posted rate — which is typically much higher than the rate offered by banks. Another change requires buyers to put a larger down payment on houses worth more than $500,000.
Will Canada's Real Estate Market Get Trumped? (Huffington Post)
MoneySense reported recently that Trump's win could have a positive outcome for home sellers in Canada. One possibility is that an increase in demand could come from those who decide to pack up and head north. This demand could buffer current housing prices, particularly if the U.S. dollar holds its current strength. But MoneySense also remarked that the GVA's new Foreign Buyer tax would likely negate any American interest.
USA
Manhattan Resale Home Prices Tumble the Most in Four Years (Bloomberg)
Manhattan resale home prices tumbled by the most in more than four years, a sign that sellers are lowering their expectations in a slowing market where buyers have the option to walk away.
L.A. Is "America's Most Valuable Housing Market" (LA Weekly)
"Homes in the glitzy Los Angeles metro, America's most valuable housing market and home to ultra-wealthy enclaves including Beverly Hills and Malibu, have ... more than double the combined wealth of America's 50 richest citizens," according to the Zillow report.
Can America's Aging Stay in Their Homes? (City Lab)
The Harvard Joint Center for Housing Studies recently published a report with stunning statistics on housing and aging. By 2035, one in three U.S. households, versus today's one in five, will be headed by someone 65 or older. This will also mean an American population with one in five people over 65—almost 80 million people—up from one in seven today. That's an increase of more than 30 million people over the next 20 years.
International
China's foreign exchange regulator said that, starting Jan. 1, 2017, it will step up scrutiny on individual foreign currency purchases and strengthen punishment for illegal money outflows, but the $50,000 annual individual quota will remain unchanged.
The company has been praised for its effect on tourism in Africa - one of it's fastest growing markets - by allowing global travelers a way to put money into local economies.
Realosophy Realty Inc. Brokerage is an innovative residential real estate brokerage in Toronto. A leader in real estate analytics and pro-consumer advice, Realosophy helps clients make better decisions when buying or selling a home.
Email Realosophy
Share This Article