Realosophy Team in Media Roundup, Toronto Real Estate News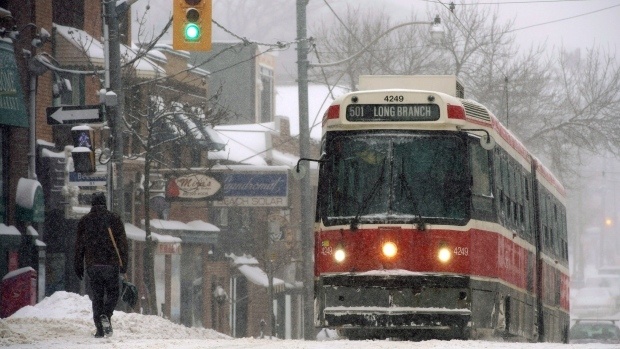 Source: CP 24
All you need to know regarding the housing market in Toronto, Canada and abroad.
This week in Toronto: Luxury home sales are booming, the real estate industry pushes for increased supply and the majority of Torontonians oppose a land transfer tax hike.
Elsewhere: Regional disparities in Canada are expected to narrow in 2017, Ben Carson faces the senate and giving cities room to breathe and innovate.
Toronto
Greater Toronto Area booms with $1-million-plus home sales (The Globe and Mail)
"Local demand remained the primary overall driver even as international demand, particularly from mainland China, continued to play a key but secondary role," according to a new report by Sotheby's International Realty Canada.
Real estate industry pushing for increased supply in Toronto market (The Globe)
Aspiring home buyers in the Greater Toronto Area who are wondering just how they'll be able to afford to get into the real estate market in 2017 are going to find lots of industry players in their camp.
59 per cent of Torontonians oppose land transfer tax hike: Poll (Toronto Star)
Such a move would actually cost the average city home buyer an additional $750 on the $11,000 in municipal land transfer they already pay when they buy a home in Toronto. That's in addition to about $12,000 in provincial land transfer tax.
New forecast says Vancouver home prices to drop in 2017 while Toronto still on the rise (Financial Post)
Vancouver's loss seems to be Toronto's gain with the real estate company predicting 10 per cent growth in prices in the region with the average Greater Toronto Area home selling for $793,000 in 2017, up from $720,761 in 2016.
Real estate agent warns of 'lowball' offers targeting older Toronto homeowners (CBC)
"We ended up selling it for a good $75,000 more than what that agent had brought before it went on the market," Brown said. And "that agent who came in with the original offer to them, was nowhere to be seen."
Canada
Victoria real estate prices to continue rising amid property shortage (The Star)
The Victoria Real Estate Board says a repeat of last year's record-smashing property sales that saw constant bidding wars on southern Vancouver Island is not in the forecast for 2017. But prices are expected to continue rising amid a market of too few available homes.
Regional disparities in Canada's real estate market to narrow in 2017: report (CTV)
"The disparity in home price appreciation between Canadian regions has never been greater than that seen in 2016, with rates ranging from double-digit extremes in some cities to negative growth in others," Phil Soper, president and CEO of Royal LePage, said in a statement.
'Bank of mom and dad' has growing hand in real estate market thanks to first-time buyers: report (Financial Post)
However, a new survey from ratehub.ca did shed some light on the family financing and found 42 per cent of first-time buyers in British Columbia received some type of assistance from kin. Thought not directly linked, the same survey found 45 per cent of first-time buyers in the province, where the average existing home sold for $625,871 in December, were able to put down 20 per cent or more down on a home.
Is Montreal a seller's market? Depends if you own a home or condo (CBC)
The Montreal market was especially favourable toward homeowners selling single-family houses, since buyers tend to be drawn in by the relatively affordable prices compared to other Canadian cities.
USA
HUD nominee Dr. Ben Carson refuses to promise that HUD money won't go to Trump empire (CNBC)
Dr. Ben Carson, nominee for secretary of Housing and Urban Development, sought to assure a Senate committee Thursday that there was a real "nexus" between health and housing, and that makes the neurosurgeon more than qualified for the job.
As housing costs rise, trailer homes help fill gap (The Star)
Their move, however, is not as uncommon as you might think. As housing costs — both buying and renting — remain high in many parts of the United States, some people are finding trailer homes to be an affordable option.
In Divided Denver, a Highway Promises Reconnection (City Lab)
Rather than bulldoze a factory to make way for the wider footprint, the stakeholders leaned towards demolishing Swansea Elementary. In 2011, the state and the city launched a year's worth of community workshops focused on deciding the school's new location. The proposed site: right near the railroad tracks a few blocks away, where slow-moving freight trains regularly cut off schoolchildren on their way to class.
International
It's not just about the funding. Babb and Agrell agree that learning from other cities will be a huge benefit. "The problems Toronto is facing—issues around housing and social equity—every big city is going through some of the same things," Agrell says. "And I think there's such an opportunity for information sharing through program like this. We can learn what people are doing—what works and what doesn't work."
Starwood Capital Invests in U.K.'s Student Housing Market (Wall Street Journal)
U.S. real-estate investment firm Starwood Capital Group has made its first foray into Britain's student housing market, where demand has been booming as investors hunt for yield.
Realosophy Realty Inc. Brokerage is an innovative residential real estate brokerage in Toronto. A leader in real estate analytics and pro-consumer advice, Realosophy helps clients make better decisions when buying or selling a home.
Email Realosophy
Share This Article