Realosophy Team in Media Roundup, Toronto Real Estate News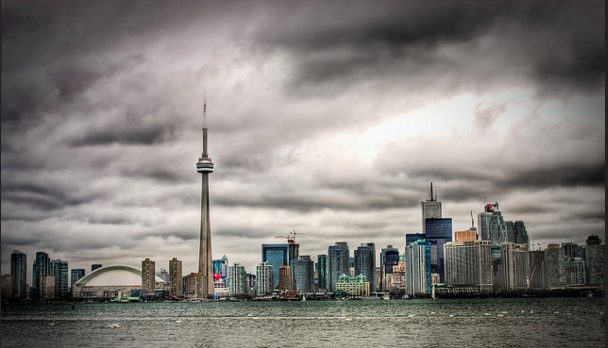 All you need to know regarding the housing market in Toronto, Canada and abroad.
This week in Toronto: GTA real estate prices spill into nearby markets, cooling measures are likely for Toronto and home demand continues to spike.
Elsewhere: A roadmap for brining sanity back to Canada's housing markets, Trump reverses Obama's mortgage fee cuts on first day and the least affordable cities in the world.
Toronto
GTA real estate fluctuation has widening effect on Barrie area: CMHC (CTV)
High house prices in the Greater Toronto Area are spilling over into nearby markets, especially those within commuting distance, according to the latest report from Canada Mortgage and Housing Corp.
Cooling measures increasingly likely for Toronto housing market: RBC (BNN)
"The likelihood of policy intervention to address housing risks in Toronto is increasing," economists at Canada's biggest bank said in its January Canadian Housing Health Check.
'The real estate market is so hot right now': RioCan CEO plots 2017 Toronto projects as home demand spikes (Bloomberg)
Ed Sonshine, the 70-year-old chief executive officer of RioCan REIT, is in the planning stages for several large sites this year that may push the company beyond an original goal of building 10,000 residential units in the next decade. The Toronto-based company has a portfolio of about 300 malls across the country, and is seeking to redevelop stores and add housing to at least 50 of them.
The construction of rapid transit spurs development, whether it's a heavy rail subway or an LRT, but the placement of a new line is always crucial. In the case of the Eglinton Crosstown, there are already plenty of signs that the route will lead to a huge increase in density along the street after which it's named.
Canada
A roadmap for bringing sanity back to housing markets (Macleans)
The number of wealthy tax avoiders of all types has reached critical mass. High end neighbourhoods are no longer populated with taxpayers who help pay for the services of low income Canadians, but rather are populated with Canadians who are a net drain on the system. This breeds the kind of resentment that Donald Trump rode to power. Policies around foreign ownership aren't ineffective in solving the problem—the buyers are Canadians.
B.C.'s foreign buyer tax soothes 'problematic' Vancouver housing market (CTV)
British Columbia's tax on foreign real estate buyers is having its desired effect, dragging home prices down from dizzying highs compared to the rest of Canada, according to research from BMO Nesbitt Burns. However, the Canada Mortgage and Housing Corporation (CMHC) warns Vancouver continues to be plagued by "problematic conditions."
Victoria is least affordable smaller housing market in Canada: report (Times Colonist)
Victoria is deemed "severely unaffordable" in the 2017 Demographia International Housing Affordability Survey, which rates 406 cities in nine countries, including 35 in Canada according to housing costs in relation to one year of median household income. The statistics were compiled using the third quarter of 2016 and do not take into account differences in house sizes.
USA
Trump Reverses Obama's Mortgage Fee Cuts on First Day (Bloomberg)
Soon after Donald Trump was sworn in as president, his administration undid one of Barack Obama's last-minute economic-policy actions: a mortgage-fee cut under a government program that's popular with first-time home buyers and low-income borrowers.
New housing report shows a sharp increase in U.S. interest for Canadian real estate since Trump's win (VICE)
Turns out, American web traffic on Royal LePage's website surged a phenomenal 329 percent on November 9, a day after the U.S. election. In fact, the number of Americans browsing through Canadian housing choices in the week after Trump's victory more than quadrupled, rising 210 percent from the same time last year.
New York City Has Been Zoned to Segregate (City Lab)
Originally, a group of us met with attorneys, examining the possibility of bringing a lawsuit against the city based on the Fair Housing Act, on the assumption that the city's zoning and housing policies had a disparate impact on communities of color. That litigation hasn't happened yet, but that was one of the other things that led to the production of the book.
International
They may be in opposite corners of the globe, but Hong Kong, Sydney and Vancouver have one thing in common. They're the top three most unaffordable housing markets in the world, according to the 13th Annual Demographia International Housing Affordability Survey: 2017, published today.
Paris Is Tripling Its Tax on Second Homes (City Lab)
The idea of making second-home owners pay extra is nothing new. In 2015, France implemented the law requiring a 20 percent surcharge for any home that isn't registered as someone's primary residence. So far, that law is restricted to a long list of officially recognized "stressed zones" where affordable housing is in especially short supply. The exact final tax bill varies widely because property tax rates are set by local, not national authorities.
Realosophy Realty Inc. Brokerage is an innovative residential real estate brokerage in Toronto. A leader in real estate analytics and pro-consumer advice, Realosophy helps clients make better decisions when buying or selling a home.
Email Realosophy
Share This Article