Realosophy Team in Media Roundup, Toronto Real Estate News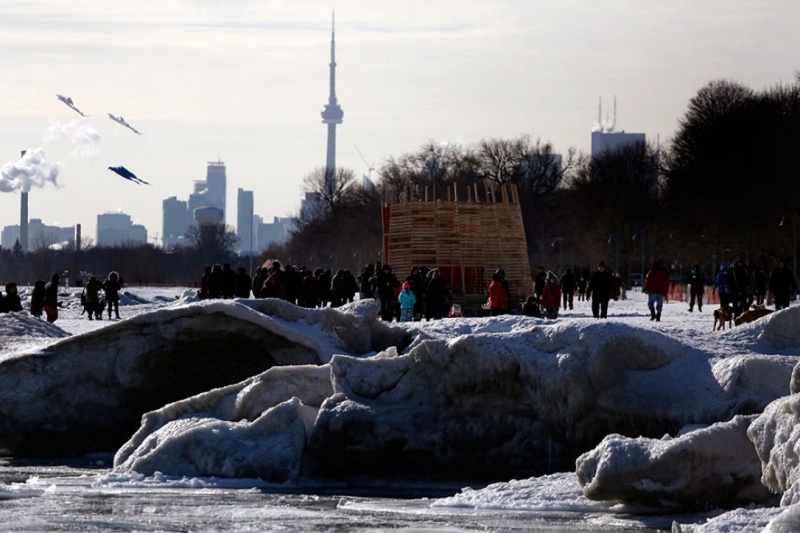 Photo Credit: Toronto Star
All you need to know regarding the housing market in Toronto, Canada and abroad.
This week in Toronto: Realtors predict another price surge, condo sales push records and the TREB says foreign buyers only account for 5 per cent of Toronto home purchases.
Elsewhere: Vancouver real estate sees a steep drop in foreign buyers, Airbnb offers free housing to refugees following U.S. ban and Australia's housing dilemma.
Toronto
Toronto realtors predict another price surge in 2017 (The Globe and Mail)
The Toronto Real Estate Board predicted 110,000 resale homes would change hands in 2017 – the third consecutive year with sales greater than 100,000 – while average resale home prices would rise between 10 and 16 per cent to $825,000 in 2017.
Toronto condo sales push to records as buyers get squeezed out of the low-rise market: report (Financial Post)
Urbanation Inc., which has been following the high-rise market in the Greater Toronto Area since 1981, said unsold inventory in the market at the end of 2016 was 9,932 units, a 47 per cent decline from 2015. Based on the present pace of sales, that equates to about 4.4 months of supply — well below the 10 months of supply needed for a balanced market.
Foreign buyers behind only 5 per cent of Toronto home purchases in 2016 (Toronto Star)
Don't blame overseas investors for the high price of housing in the Toronto area, says the Toronto Real Estate Board (TREB).
Tory sees silver lining for housing in Wynne toll flip-flop (The Star)
The city's housing understanding with the province has "fundamentally changed," Tory told reporters at city hall, after he declined to jointly answer questions with Wynne, as has been the custom after their monthly meetings at Queen's Park. Her surprise refusal last week to pass a regulation allowing Toronto toll the Don Valley Parkway and Gardiner Expressway tested their trust and would have made such an appearance "awkward," Tory said.
Couple in early 20s denied Toronto condo rental due to their age (CBC)
It's tough enough finding a decent place to rent in Toronto's red-hot housing market, but it's proving even harder for at least two millennials who say they've been denied a condo rental because of their age.
Canada
Vancouver Real Estate Sees A 91% Decline In Luxury Foreign Buyers (Better Dwelling)
The deep-pocketed foreign real estate buyers Vancouver has become famous may be gone. According to the latest numbers, foreign transactions above $3 million are dropping fast. No, foreign buyers didn't disappear. They're buying lower priced units, and it has more to do with China than BC's tax.
B.C. to lift foreign-buyer tax for those with work permits (The Globe)
British Columbia will soon allow international citizens working and paying taxes in the province to bypass the 15-per-cent foreign home buyer's tax in a bid to make the province more attractive to skilled professionals.
'Trump risk' hangs over Canadian real estate market (The Globe)
The United States central bank, the Federal Reserve, has already raised its key interest rate and forecasters expect more hikes. In Canada, many are expecting the central bank's next move will be down.
Q&A: Trump Dodgers founder Jennifer Jasey on helping Americans find real estate in Canada (Toronto Life)
"When he won, it was mayhem—I was getting calls non-stop. It quieted down for a bit leading up to the inauguration. There was a lot of "let's wait and see what happens," but I think after the first week, people are really frightened."
USA
Airbnb offers free housing to refugees affected by Muslim travel ban (Yahoo)
Refugees and those affected by President Trump's Muslim travel ban are welcome to stay in Airbnb housing for free if they wish, the tech company's chief executive officer, Brian Chesky, announced Sunday.
Trump's immigration order disastrous for America economy (The Hill)
To engage in the large-scale deportation of this population would exact immense social costs. In particular, the report estimates that to remove US undocumented residents from mixed-status households would reduce their median household income from $41,300 to $22,000, a drop of $19,300, or 47 percent, which would plunge millions of US families into poverty.
A Waking Giant or a Monster? Developers Eye Once-Sleepy Napa (New York Times)
Napa, with a population of about 80,000, is Napa Valley's largest city and the county seat. Until recently, even as Napa Valley became an international wine destination, tourists tended to bypass the city in favor of venturing "up valley" for wine tasting, luxury lodging and upscale restaurants. Places like St. Helena, Yountville and Calistoga attracted tourists while Napa, an hour north of San Francisco, tended to be a pit stop for gas. It didn't help that there was also flooding in the downtown streets after torrential rains.
International
There were 28,000 people homeless in NSW on Census night 2011, a number that is likely to have grown when new figures are released. Over a third of people who were homeless in NSW were under the age of 24. Our services see those people every day. The mothers and their children escaping domestic violence, teenagers fleeing violent and abusive homes, older Australians whose pension is not enough to get by in a world of rising rents.
Barcelona Bans New Hotels in the City Center (City Lab)
In the city center, all new hotel beds are banned, period. In a small area encircling the city center, new hotel beds will be permitted, but only to replace those in hotels that have closed. In Barcelona's suburbs, new hotel beds will be permitted, but only under strictly limited conditions—land that has previously been earmarked for housing, for example, will be completely off limits.
Realosophy Realty Inc. Brokerage is an innovative residential real estate brokerage in Toronto. A leader in real estate analytics and pro-consumer advice, Realosophy helps clients make better decisions when buying or selling a home.
Email Realosophy
Share This Article