Realosophy Team in Media Roundup, Toronto Real Estate News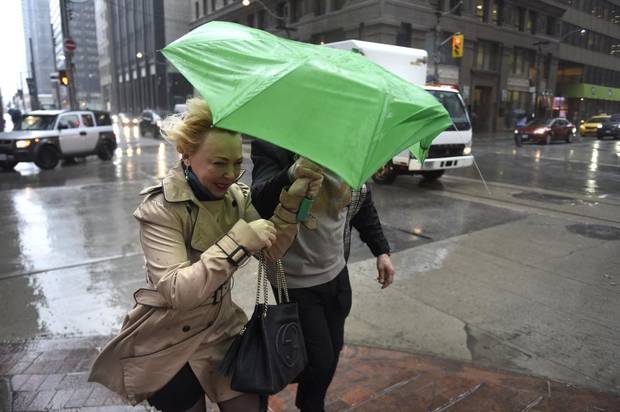 Photo Credit: The Globe and Mail
All you need to know regarding the housing market in Toronto, Canada and abroad.
This week in Toronto: Homeowners capitalize on high prices, what the Ontario budget means for housing in the city and how lax oversight of syndicated mortgages hurt investors.
Elsewhere: Canada's housing market shows signs of improvement, what Trump's tax plan means for American real estate and an in-depth look at the integration of refugees in Germany.
Toronto
Toronto homeowners cashed out to capitalize on high prices – and many aren't about to dive back in (The Globe and Mail)
Toronto-area realtors say interest in leasing high-end rental homes has surged as more and more owners do exactly what Mr. Wheeler did: Cash out and lease while they wait to buy in a cheaper market. Ashley Gollogly, a local realtor, says this is setting Toronto's high-end leasing market "on fire" – and helping to drive its prices up.
Ontario budget highlights: 10 things you need to know (The Globe)
Given the 16-point Ontario Fair Housing Plan announced last week by Finance Minister Charles Sousa, the budget is lean on further housing announcements. However, it did raise its revenue projections for the land transfer tax, a reflection of soaring house prices in Ontario. That revenue has soared to a projected $3.1-billion for the 2017 fiscal year, an average annual growth rate of 19 per cent since 2014.
The lax oversight of syndicated mortgages is hurting Ontario investors with little relief in sight (Financial Post)
The lawsuits, filed in the Ontario Superior Court of Justice, target a fraction of the overall syndicated mortgage market and have not been tested in court. But David Franklin, one of the lawyers involved with the suits, believes the government should have kept a closer watch on FSCO, which is accountable to the Minister of Finance.
Toronto lawyer says $1B of Ontario investors' money lost in syndicated mortgages (CBC)
All of Guan's principal investments were supposed to be paid back to him more than two years ago. He was planning to use the money to send his children to university, but now Guan says he's had to take out more loans for their tuition — while still working to pay off his line of credit.
How celebrity house prices stack up against Toronto real estate (Toronto Star)
As Toronto's housing prices continue to rise, real estate listings for homes in the GTA have begun to rival those in Hollywood and Manhattan in asking price. Celebrities looking to offload their costly L.A. pads are welcome to move up here, although they may find their money doesn't go quite as far.

Canada
Canada's housing market still flashing 'red' warning, but some signs of improvement, says CMHC (Financial Post)
"With the continued detection of price acceleration in Vancouver, Victoria, Toronto and Hamilton, homebuyers in these centres should be prudent and ensure that their purchases are aligned with their needs as well as the long-term market outlook," said Bob Dugan, chief economist with CMHC, in a conference call with journalists.
Politicians meddle with real estate — but would Canadians tolerate intervention in other markets? (CBC)
Consider instead how all this would be regarded if it wasn't as emotional a subject as real estate. Or if governments were not focused so intently on the investment side of soaring house prices, but rather on the supply side by providing more affordable housing for its citizens.
Beware unintended consequences as governments meddle in real estate: Don Pittis (CBC)
Governments don't have the computer power to do that with the Canadian property market. That's a good thing. They avoid the dilemma faced by the science fiction computers over whether to kill off all those virtual people in the simulation.
USA
White House Proposes Slashing Tax Rates, Significantly Aiding Wealthy (New York Times)
Mr. Trump wants to double the standard deduction for individuals, essentially eliminating taxes on around $24,000 of a couple's earnings. That proposal was met with alarm by home builders and real estate agents, who fear it would disincentivize the purchase of homes. The proposal would scrap most itemized deductions, such as those for state and local tax payments, a valuable break for taxpayers in Democratic states like California and New York.\
Trump Policy Impact on Real Estate Still Unclear (NY Times)
She said she had a buyer from Mexico who during the election postponed his search for a Manhattan condo in the $3 million to $5 million range. He told her, "'If Trump wins, I'm not going forward,'" Ms. Martin said, adding that with Mr. Trump in the White House, the client hasn't entirely written off the possibility of buying in New York, but he isn't looking, either.
Every U.S. County Has an Affordable Housing Crisis (City Lab)
Nationwide, only 21 units are available per 100 extremely low-income renter households (those earning below 30 percent of the area median income) without government assistance. With assistance, it's 46.
International
The refugees brought little with them: cellphones, of course; some clothes or toys; photos of Syria — of home. They spent weeks or months in a cramped dormitory that they considered a refugee camp on the edge of Weimar, then slowly fanned out to apartments across the city with relatives, other refugees they met along the way and, occasionally, Germans.
There is a new buzz in the Berlin air. The grim, wounded city once cast adrift in the ocean of Communist Germany has now turned into a thriving global capital that draws investors, companies and a talented workforce from across the world.
Realosophy Realty Inc. Brokerage is an innovative residential real estate brokerage in Toronto. A leader in real estate analytics and pro-consumer advice, Realosophy helps clients make better decisions when buying or selling a home.
Email Realosophy
Share This Article