Realosophy Team in Realosophy Team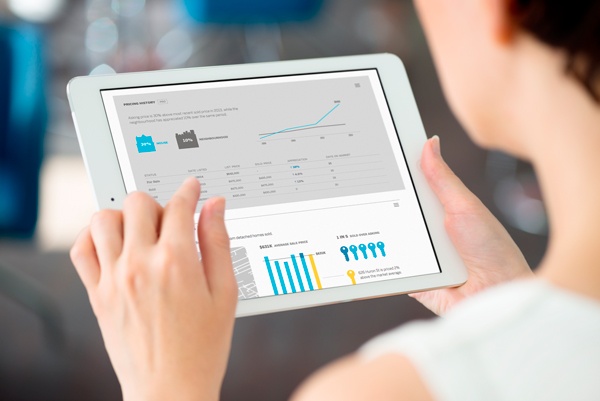 Have you wondered about becoming a real estate agent, but worried about taking the plunge?
We've designed the Realosophy Sales Assistant position just for you.
This paid, part-time weekend position is the perfect way to see if a career in real estate is for you.
Join our successful agents who started as sales assistants with Realosophy.
Here's what Nicole had to say about her experience in the role:
I knew that if I got this position, it would put me in the best place possible to be a successful agent in the coming months because I would be able to learn the ins and outs of the industry, without all the risk of jumping in as a full time agent. I would recommend this position to other aspiring agents 100% - there is no other way that I would have been as prepared as I am to make the jump into full time real estate sales. Working at Realosophy has given me the knowledge, confidence, and support system every new agent requires to be successful in this business.
- Nicole Harrington, Realosophy Agent
As a sales assistant you will:
Assist our industry-leading and client-wowing agents.
Support the delivery of our highly innovative data tools, workshops and advisory services to consumers and clients.
Keep our modern office organized and energized.
Work in Leslieville, one of Toronto's best urban neighbourhoods.
There is no better way to see if a career in residential real estate is for you.
I would definitely recommend this position to everyone who is looking to begin their career in real estate. As a Sales Assistant, I learned first hand the invaluable tools to succeed in this industry. It provided me with all the necessary skills to make a smooth transition to working as an Agent.
Maria Tikhanina, Realosophy Agent
The perfect career for today's ambitious professional
Did you know that the average age of working real estate agents is over 50? The industry desperately needs new talent.
If you are talented and ambitious, real estate can be a great career - if you get the right start.
Many new agents fail because they do not get the right training and support.
At Realosophy, you learn from a star team that consistently outsells and maintains the highest ethical standards and a company that innovates to meet the needs of today's savvy consumer.
Get the high job satisfaction we enjoy - hear from clients who thank you for making their lives better and benefit your family by building a well-compensated career.
Visit our job ad on realosophy.com and apply today!
Realosophy Realty Inc. Brokerage is an innovative residential real estate brokerage in Toronto. A leader in real estate analytics and pro-consumer advice, Realosophy helps clients make better decisions when buying or selling a home. Email Realosophy
Share This Article